Amazon has no Plans to Accept Bitcoin Payment, Says Spokesperson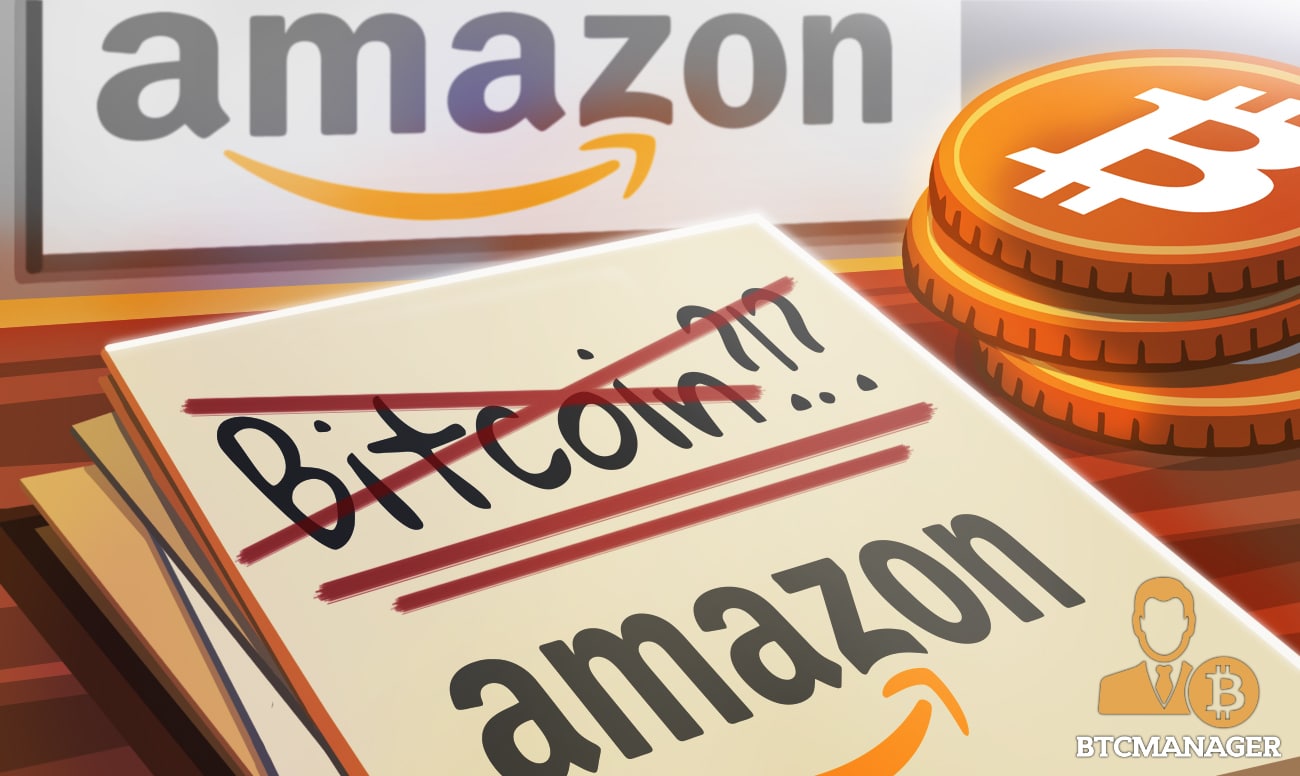 E-commerce giant Amazon has denied reports making the rounds that the company was making plans to accept payment in bitcoin by the end of 2021.
Amazon not Accepting Bitcoin Payment
According to Reuters on Tuesday (July 27, 2021), Amazon stated that there were no plans to support bitcoin payments on its platform. However, the company said that it was still interested in the crypto industry.
Amazon's statement comes less than 24 hours after a London tabloid reported that the e-commerce behemoth was planning to accept BTC. According to City A.M, a newspaper that is distributed for free around London, the information came from an anonymous Amazon insider. 
The news, which was reported by BTCManager as a rumor, stated that the unnamed source also told City A.M that bitcoin payments would begin "by the end of the year". Furthermore, the source, the directive to accept crypto payments came from the Amazon founder Jeff Bezos.
Some people in the cryptocurrency community, however, were sceptical of the news coming from the London newspaper, as the source was anonymous. 
Meanwhile, bitcoin's price spiked above $40,000 amid the Amazon speculation, after trading below $30,000 the previous week. However, BTC shed some of its gains after Amazon denied the rumours, with the flagship crypto currently at the $37,000 range.
Commenting on the rumours, a spokesperson for Amazon said:
"Notwithstanding our interest in the space, the speculation that has ensued around our specific plans for cryptocurrencies is not true. We remain focused on exploring what this could look like for customers shopping on Amazon."
Meanwhile, an Amazon job posting earlier in July revealed that the company was looking to hire a digital currency and blockchain product lead. According to the announcement, the candidate must have expertise in distributed ledger, cryptocurrency, blockchain, and central bank digital currencies (CBDCs).
While Amazon does not seem ready to adopt BTC payments, rival e-commerce giant eBay is considering adding crypto as one of its payment options. Meanwhile, online payments company PayPal back in March launched its crypto checkout service.
The service enables customers to use bitcoin and other cryptocurrencies to make payments to millions of merchants supported by PayPal.