Amazon vs. Facebook: Advancements of Tech Giants in the Crypto Space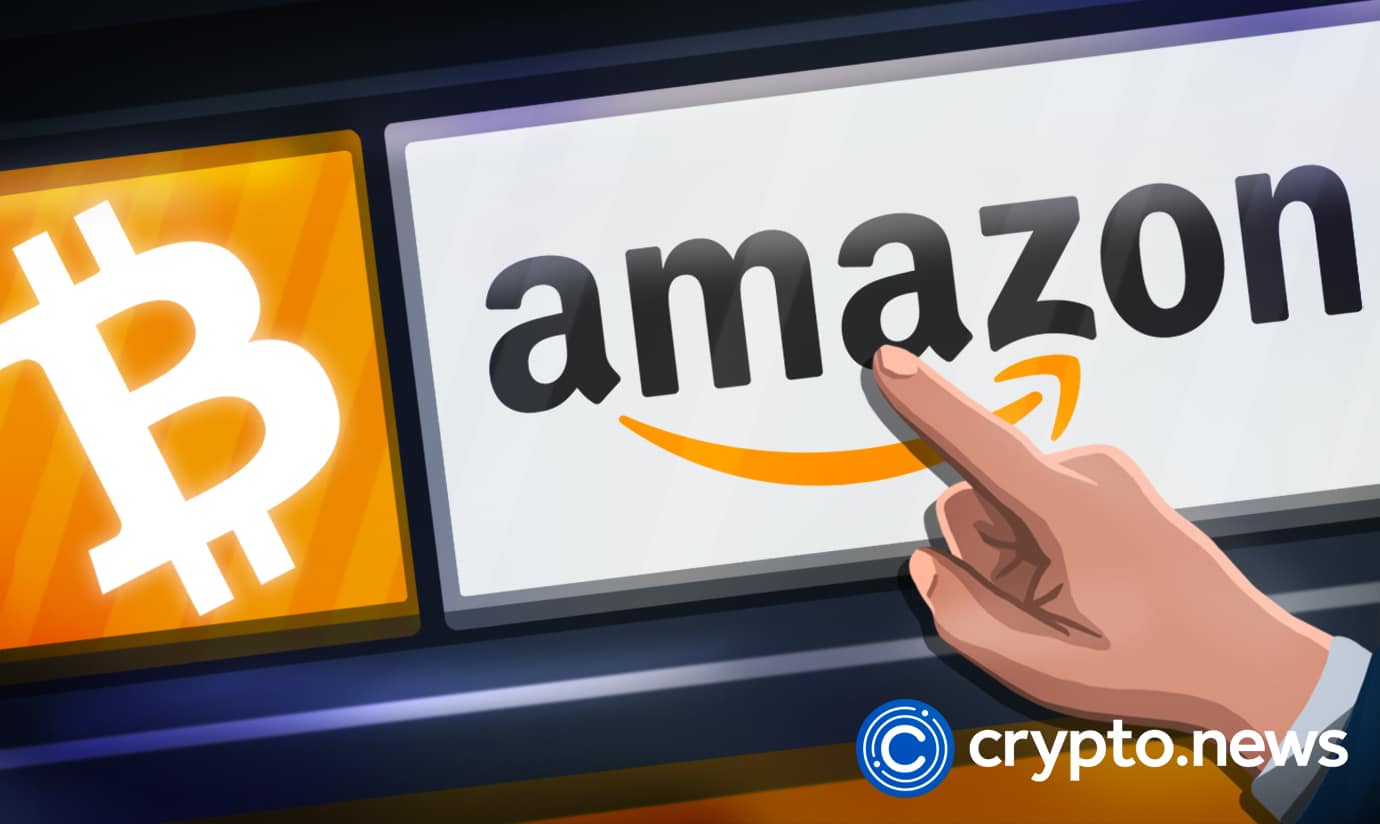 In the current global scene, giant corporations have become juggernauts in technological advancement. Corporations such as Amazon and Facebook have revolutionized technology, pushing the boundaries of human existence. These developments have made corporations household names around the world. Actions by such corporations have had a spillover effect, something that is evident in the many different sectors. Amazon and Facebook have had unparalleled influence in the crypto space, stretching the limitations of what is possible. In this article, the two companies and their role in advancing the crypto scene will be explored.
Amazon
Under the stewardship of Jeff Bezos, Amazon became the most prominent e-retail company the world has ever seen. Created in 1994, Amazon grew from an online book store into the provider of the world's most complete retail experience. The growth led to the company accruing a net worth of over $1159.14 billion as of September 2022. However, unlike Facebook, Amazon's foray into the crypto space has been very limited.
Supply Chain Technology
In a bid to modernize and become even more efficient, Amazon has opted to incorporate blockchain technology into its operations. The company is set to develop and use distributed ledger technology (DLT) in the tracking of parcels prior to delivery. The DLT technology will, in this case, be used for verification purposes.
Amazon's move was confirmed through its actions in securing a patent in 2020. This patent will allow Amazon to set up an enormous hyperledger: A catalog system that will allow for data pertaining to different products in their respective locations and their position in the chain of production.
The technology is set to improve transparency and eliminate fraud and the sale of counterfeit products. Amazon announced that Amazon Web Services (AWS), its cloud platform subsidiary, has made Amazon Managed Blockchain (AMB) generally available. This move makes blockchain technology adoption relatively easy and affordable for companies and users alike.
While this step is the only official one taken by Amazon, there have been rumors about upcoming projects. These rumors have been attributed to the job openings made by the company. However, despite no confirmations, it's become evident that the company's role in the crypto space is undoubtedly set to expand.
Facebook/Meta
Facebook's rise to prominence as a social media site in 2004. This rise saw Facebook grow into a billion-dollar company, a behemoth in the modern world's market. However, a shift in direction saw the company become primarily involved in the crypto scene. Facebook, now renamed Meta, has an extensive relationship with different components in the crypto world. Facebook has dabbled in cryptocurrencies and other crypto projects over the course of the last few years. These projects include:
The Libra/Diem Project
Libra was Facebook's proposed digital currency. The crypto project was later renamed Diem. Facebook's first stablecoin was unveiled in May 2019. Libra was an ambitious project that involved Facebook's decentralization. The project was set to change Facebook's operations, delegating them to a governing council. According to the company, this decision would facilitate a borderless and simplified means of exchange. The project was set to be led by the Libra Association, a group of 28-100 companies that would act to provide direction and oversight regarding the network's development and its returns.
Facebook sought to participate in the Libra project via its Calibra subsidiary. The subsidiary was also responsible for the creation and operations of the network's digital wallet and its native token. The coin was set to be pegged to multiple currencies as opposed to just one: Libra was to be pegged to the US dollar, the Japanese Yen, the British pound, the Singapore dollar, and the Euro.
However, the project was soon to face many obstacles and challenges as many stakeholders spoke out against it. The US senate, The Bank of England, the European Commission, members of the public, and the G7 all called for scrutiny and regulation of the project prior to its launch. These multiple challenges saw the Libra discussion result in the exposure of many flaws with regard to privacy.
Libra's flaws included predatory data collection practices and possibilities of misuse by criminal entities. As criticism worsened, Facebook was forced to make several changes in an attempt to compromise with critical stakeholders. However, eventually, the project was halted, with Silvergate Bank buying all of the Diem Association's assets in January 2022.
The Meta Project
Facebook rebranded to Meta in late 2021. Spearheaded by Mark Zuckerburg, Meta was set to usher in the age of the "Metaverse." In this context, the metaverse was to be an immersive virtual reality experience that would help people connect with each other and grow businesses. This experience was touted to revolutionize the human online experience in a world of limitless possibilities.
Meta was set to piggyback on existing technologies and also create new ones in order to achieve this ambitious goal. Being the first to announce this move, Meta set the trend with several other companies announcing their intentions to create their own metaverses.
This development would spill over to sectors such as entertainment, games, education, work, fitness, and commerce. As things stand, Meta has been actively developing devices that will connect people to the virtual world. These include virtual reality headsets such as those set to debut in October 2022. In line with this step, Meta has also worked to develop systems that allow for in-world NFT and crypto wallet use.
Author's Take
Amazon and Facebook/Meta have become household names in modern-day society. The multi-billion companies grew from obscurity, becoming some of the most influential players in the modern day. As a result, their involvement has also been felt in many different spheres, such as the crypto space. Facebook has shared an illustrious history with the crypto space with two significant projects: Diem and the metaverse.
While Diem failed due to several issues, the proposed metaverse is touted as Meta's most ambitious project to date. Similarly, Amazon has improved supply chain management by adopting blockchain use into its framework. Given the influence of these companies, it is apparent that they'll play a key role in future developments in the crypto space. Thus, in accordance with current projections, we'll most likely see more crypto-related projects come from the two juggernauts for years to come.