Amazon Web Services Seeking Digital Currency Expert in New Job Posting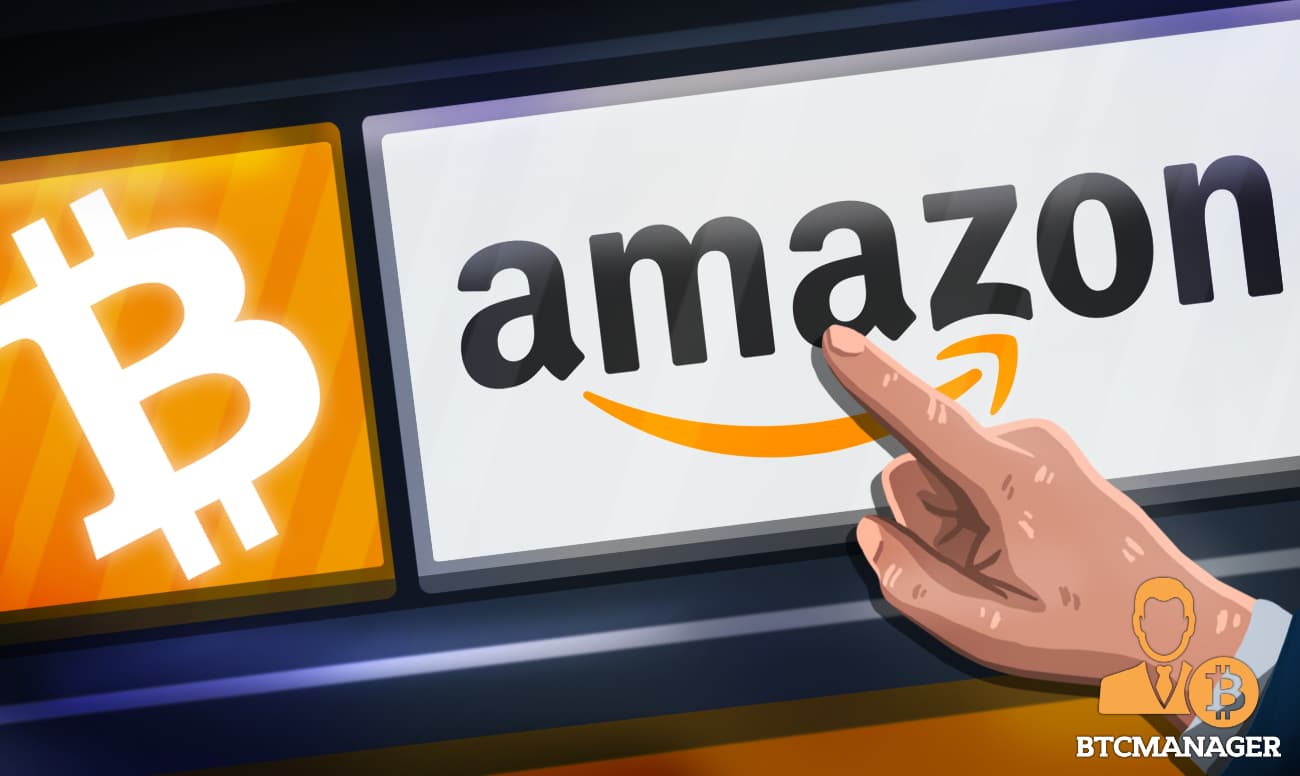 Amazon Web Services (AWS), the cloud-computing unit of the e-commerce giant Amazon, is searching for a candidate that is knowledgeable about cryptocurrency and the digital asset ecosystem. 
Another Crypto-Related Role at Amazon 
AWS announced the position in a recent job post, stating that it was looking for a Financial Services Specialist that would work with "global financial institutions and innovative fintechs", in order to help them "transform the way they transact digital assets (ex. Cryptocurrencies, CBDCs, stable coins, security-backed tokens, asset-backed tokes and NFTs) from price discovery to execution, settlement and custody." 
Also the candidate is expected to drive the increased adoption of AWS services and boost revenue growth. Furthermore, the job listing stated that the specialist would promote "digital asset underwriting, transaction processing, and custody in the cloud."
This is the second time that the e-commerce giant is advertising a job position related to cryptocurrency. Back in July, Amazon announced that it was planning to hire a digital currency and blockchain product head. The job posting said that the candidate must be experienced in cryptocurrency, distributed ledger, blockchain, and central bank digital currencies (CBDCs). According to a statement from an Amazon spokesperson at the time:
"We're inspired by the innovation happening in the cryptocurrency space and are exploring what this could look like on Amazon. We believe the future will be built on new technologies that enable modern, fast, and inexpensive payments, and hope to bring that future to Amazon customers as soon as possible."
Meanwhile, a few days after the first job advertisement, there were rumors that the company was preparing to accept bitcoin as a payment method before the end of 2021, with the original source alleging that the directive came from Amazon CEO Jeff Bezos. However, Amazon denied the news, saying that it had no such plans, but said that it was still interested in the cryptocurrency industry. 
With the continuous growth of the crypto sector, more company giants are studying the industry and looking for ways to get into the crypto ecosystem. Like Amazon, tech behemoth Apple, also announced that it is looking for a candidate with cryptocurrency expertise. 
Apple put up a job advert for a Business Development Manager with sufficient experience in crypto to lead its alternative payments partnerships.