American Professional Baseball Team Adopts Bitcoin (BTC)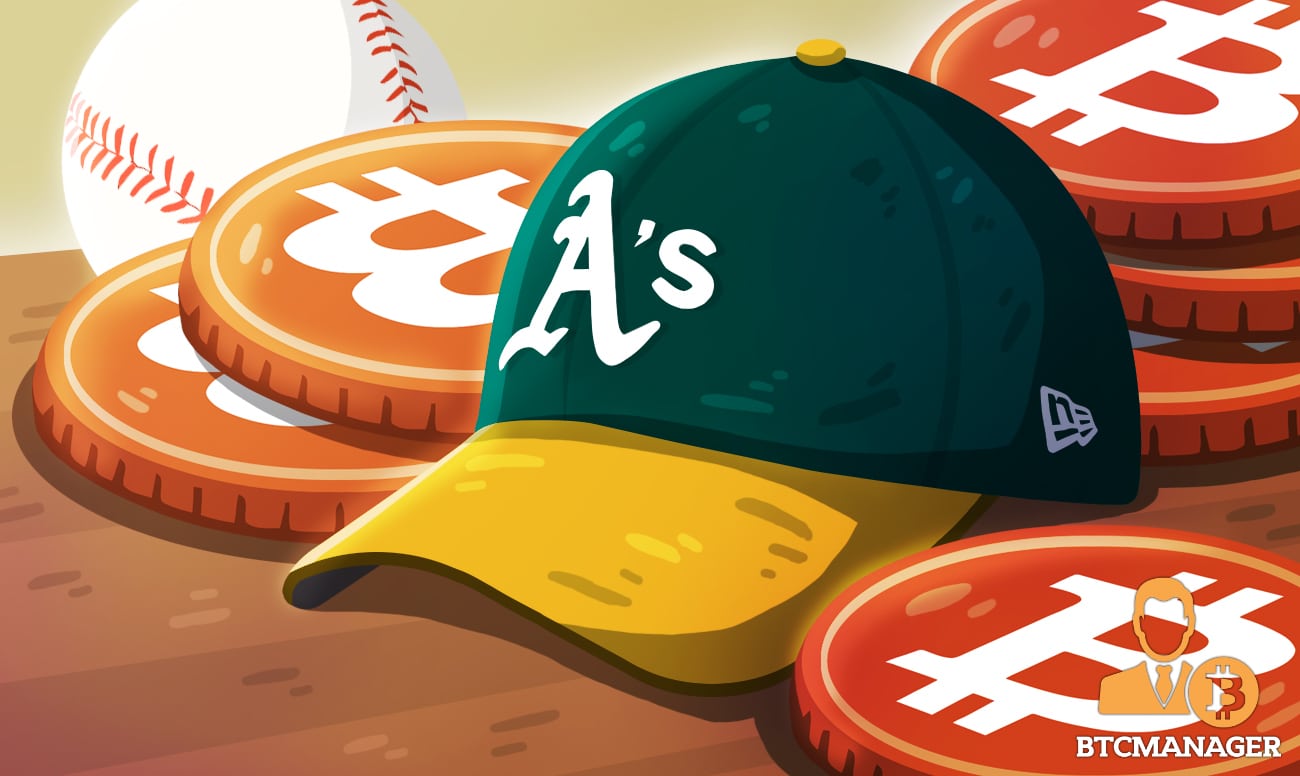 Oakland Athletics has announced that its fans can now purchase its full coliseum suites for the 2021 Major League Baseball (MLB) season for 1 bitcoin (BTC). The team says the move is in a bid to satisfy the yearnings of fans, while also supporting innovation.
The A's Catches the Bitcoin Fever 
The bitcoin price kissed the $61k price region for the first time ever on Sunday, March 14, 2021, and in a bid to commemorate the huge milestone, the Oakland Athletics (the A's), an American Major League Baseball (MLB) team, is now accepting the world's number one cryptocurrency.
According to a tweet by Dave Kaval, the president of Oakland Athletics, .the team is now selling its coliseum suites for the full 2021 season for exactly 1 bitcoin (BTC), making the A's the first MLB team to accept bitcoin as a payment option.
Kaval tweeted:
BREAKING NEWS: Due to near record #Bitcoin Price of $59,656, Oakland A's now selling suites for full season for 1 Bitcoin! @athletics @mlb Exchange your #Bitcoin for a Coliseum suite now! https://t.co/3nJHajkOHD

— Dave Kaval (@DaveKaval) March 14, 2021
As stated on its website, the A's coliseum suite costs $68,400 for the full season. However, fans who choose to pay with bitcoin before April 1, 2021, stand a chance of getting a huge discount, assuming the price of the digital currency fails to surpass the $60k area by then.
"Full season regular Price: $64,800. Cryptocurrency Price: 1 Bitcoin. Until April 1, fans can purchase a full season six-person suite for one bitcoin. To order a full season suite, and coordinate secure cryptocurrency payment, contact us at [email protected]," the team declared.
In addition to accepting bitcoin payments, the team has also hinted that it's looking to start paying its players in bitcoin (BTC). 
Bitcoin Gone Mainstream?
Explaining the reason behind the team's decisions to start accepting the super volatile cryptocurrency, Kaval made it clear that the move is in response to customer demand, adding "And when we saw enough of those data points, and when we also saw that the bitcoin price was approaching our suite price, it was a perfect storm."
Interestingly, the bitcoin price has crashed by 7.91 percent since attaining its ATH of $61k and it's now trading at $56,071.
Despite its crazy price fluctuations, bitcoin is up by 950.56 percent in the past one year, a solid bullish move that has made it the darling of forward-thinking institutional and retail investors alike.
As reported by BTCManager, American Residential Warranty (ARW), a Florida-based home warranty company is adding bitcoin to its balance sheet and plans to accept it as a payment option for its services.