Analysts forecast Rebel Satoshi, Flow, and THORChain to extend gains in November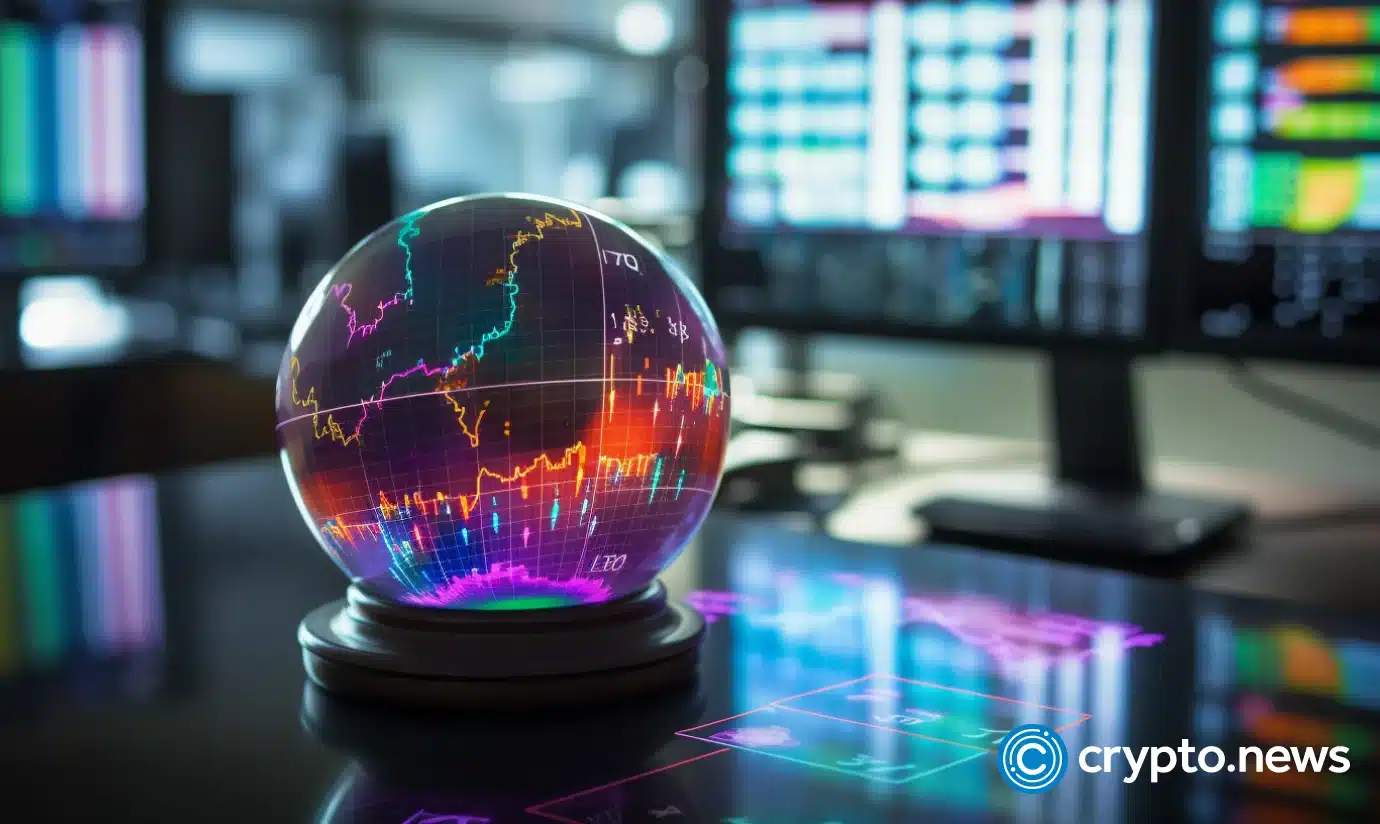 Rebel Satoshi meme coin building
Flow recovering after dropping in 2022
RUNE could be overvalued
Looking at how crypto is performing, November appears to be a continuation of October. Rebel Satoshi (RBLZ), Flow (FLOW), and THORChain (RUNE) are in focus. Amid this upswing, RebelSatoshi, a new meme coin, aims to reach a $100 million market cap.
Analyzing Rebel Satoshi
Rebel Satoshi is a crypto project centered around the idea of rebellion.
It takes inspiration from historical figures such as Guy Fawkes and Satoshi Nakamoto, who were known for challenging established norms.
The project aims to celebrate this spirit of rebellion. It encourages others to challenge the status quo in their quest for decentralization.
The project's utility token, RBLZ, can be staked for rewards and securing the blockchain.
RBLZ is used to access the Rebel Artefacts Vault, a tradeable digital art and collectibles marketplace. The Vault contains 9,999 unique items, including symbolic characters like Warriors, Rebels, and Monarchs.
To join RebelSatoshi, one can participate in the Early Bird Round of its presale, where RBLZ is available for $0.010.
Flow recovering after falling in 2022
Flow aims to serve blockchain gaming, non-fungible tokens (NFTs), and virtual worlds. The project was successfully launched in early 2021 and performed well until September of the same year.
It witnessed a surge of interest in its targeted markets due to the novelty of these markets and the COVID-19 pandemic, which forced more people to stay at home. However, the situation changed rapidly for Flow and similar projects, leading to a sharp decline.
After rallying to $43 in 2021, FLOW fell 99% to an all-time low of $0.38. However, after Bitcoin (BTC) and top altcoins recovered, FLOW rose and is now trading at $0.66.
Analysts predict FLOW to reach $1 and $1.50 in 2024.
Is RUNE overvalued?
As of June 15, 2023, RUNE was up 523%, trading at $4.84.
THORChain, the decentralized cross-chain exchange, recorded over $1 billion in trading volume in August 2023. Subsequently, the protocol's revenue in 2023 has been rising as liquidity improves.
The streaming swaps, no-expiry, no-liquidation, and no-expiry lending features have been widely adopted.
Analysts predict RUNE to reach between $8 and $15 in 2024.
Some analysts believe RUNE could be overvalued after this year's sharp gains. In their assessment, alternatives, including Rebel Satoshi and Flow, might have more upsides and could be better options for consideration.
For the latest updates and more information, be sure to visit the official Rebel Satoshi presale website or contact Rebel Red via Telegram
Disclosure: This content is provided by a third party. crypto.news does not endorse any product mentioned on this page. Users must do their own research before taking any actions related to the company.