Apple Revises App Store Guidelines for Cryptocurrency Apps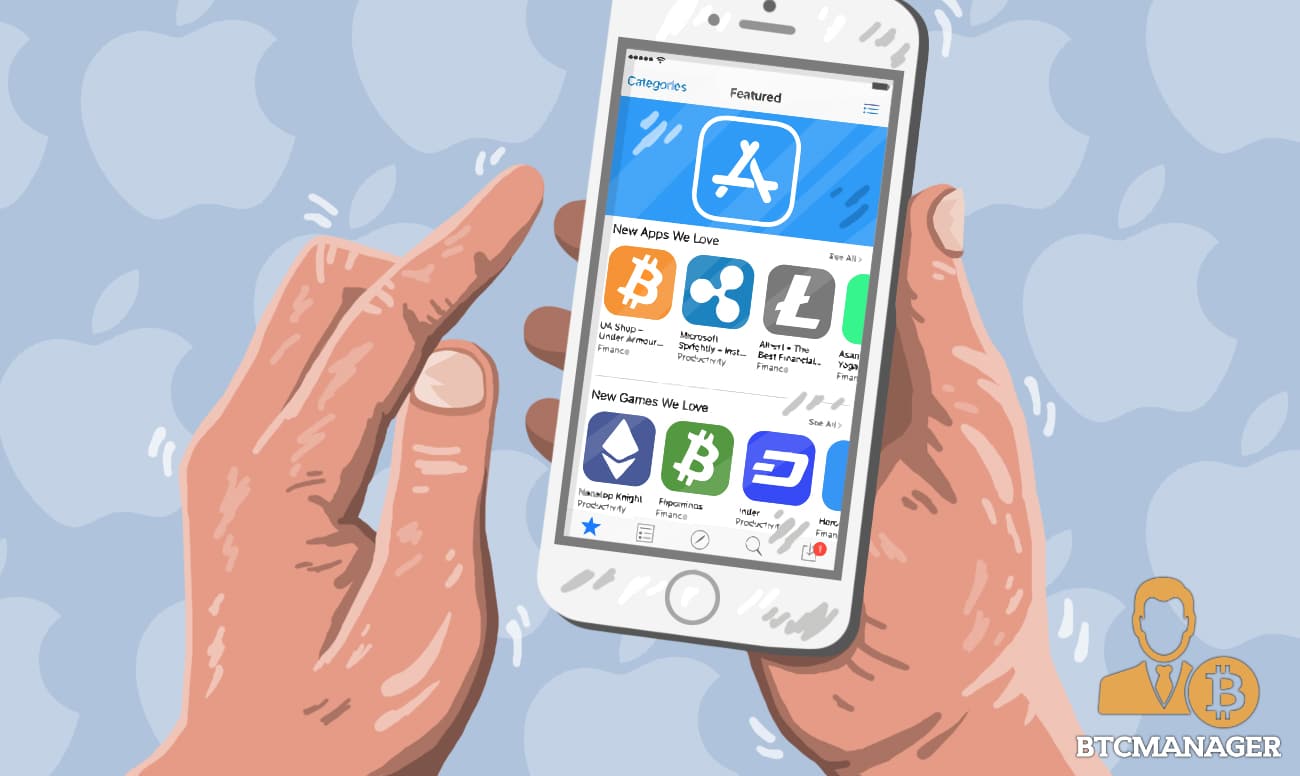 Apple has recently revised its App Store guidelines and provided new rules concerning cryptocurrency apps.
According to TechCrunch, a number of Apple developers recently worked together to form a group called "The Developers Union." The Union requested Apple to offer free trial versions of their apps. It's one of the first instances independent iOS app developers have pushed back at Apple's app store policies.
The push was successful as Apple updated their app store rules. In addition to supporting free trials, Apple also announced a new set of rules that govern cryptocurrency apps. The technology giant mentioned that applications could not mine cryptocurrencies in the background in an unauthorized manner.
They also implemented new definitions and rules cryptocurrency apps needed to follow, mainly if the apps were a cryptocurrency wallet, mined cryptocurrencies, is a cryptocurrency exchange or facilitated initial coin offerings.
While Apple's decision to change its free trial policy and add additional guidelines for cryptocurrency applications is not entirely new, it shows that community responses can have a significant impact on the company's policies. Although the changes may be a one-time decision, it could also represent Apple's decision to become more community focused and driven when it comes to their future guidelines and policies.
Apple's New Policies Regarding Cryptocurrency Applications
While Apple did not ban cryptocurrency apps from the app store, they clearly defined how cryptocurrency apps should operate and function. The rules also help prevent apps designed to scam people. An example is an application that mines cryptocurrencies in the background from a user's mobile device.
According to their guidelines cryptocurrency wallet apps, "may facilitate virtual currency storage, provided they are offered by developers enrolled as an organization." On the other hand, mining apps "may not mine for cryptocurrencies unless the processing is performed off device (e.g., cloud-based mining.)"
In regards to cryptocurrency exchanges, the application "may facilitate transactions or transmissions of cryptocurrency on an approved exchange, provided they are offered by the exchange itself." Apps concerning "initial coin offerings (ICOs), cryptocurrency futures trading, and other crypto-securities or quasi-securities trading must come from established banks, securities firms, futures commission merchants (FCM), or other approved financial institutions and must comply with all applicable law."
Apple ended its cryptocurrency policies stating that "cryptocurrency apps may not offer currency for completing tasks, such as downloading other apps, encouraging other users to download, posting to social networks, etc."
Although these rules do not have a significant impact on existing cryptocurrency applications, it highlights Apple's attentiveness to the cryptocurrency sector.
Other Updates to Apple's New App Store Guidelines
According to 9to5Mac, Apple has now agreed that developers of non-subscription apps may provide a "free time-based trial period," before offering a full version. The change came after the Developer Union's open letter.
The technology giant has also added a section that requires apps to provide "appropriate security measures," concerning how the company handles user data. Furthermore, in-app advertisements cannot target "sensitive data" anymore. The advertisement also needs to be age-appropriate.
Apple's decision to make the changes are significant because the group will advocate for more changes which include a "more reasonable revenue cut" and "other community-driven, developer-friendly changes."