Are Bitcoin (BTC) ATMs a menace?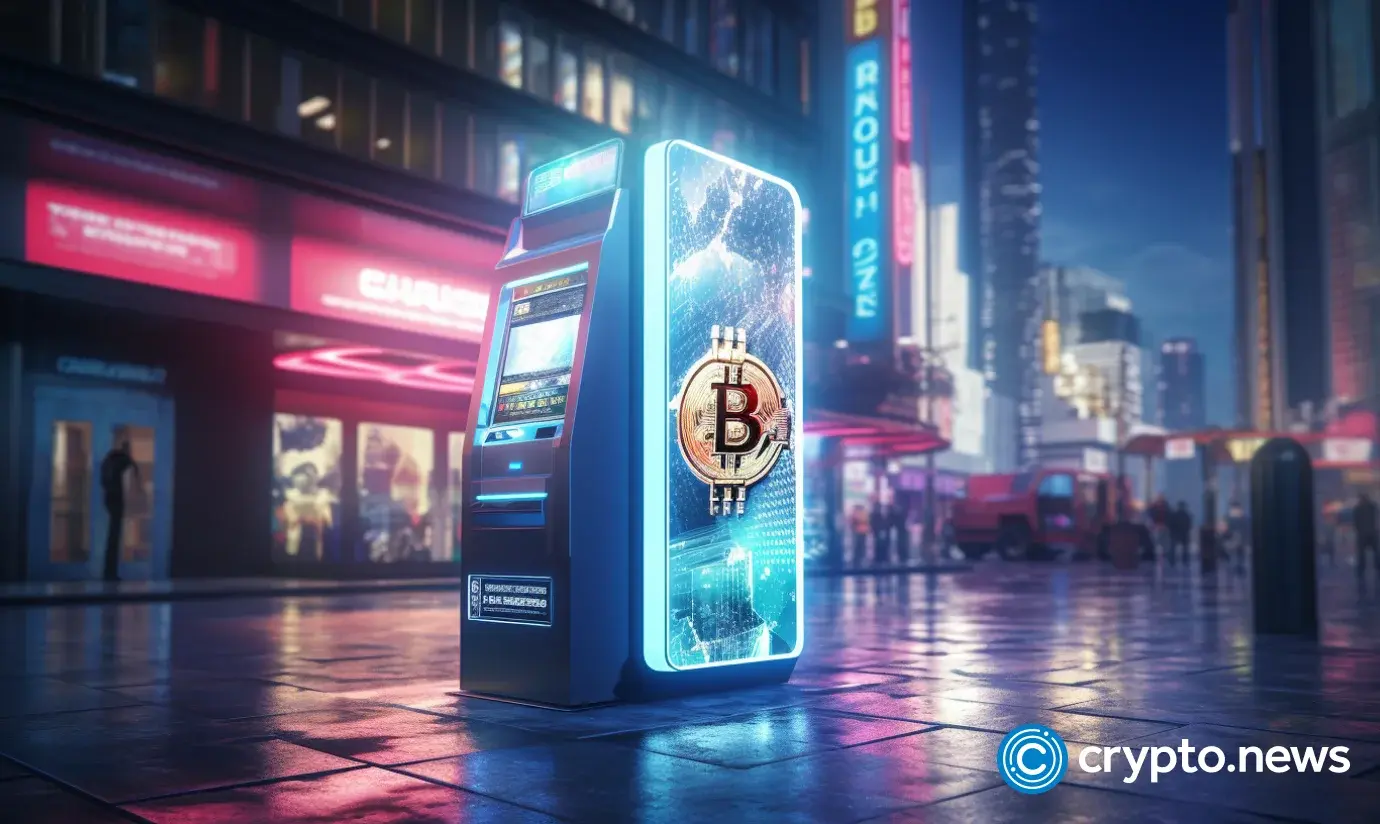 Bitcoin (BTC) ATMs have become both a convenience and a concern, with scammers exploiting unsuspecting victims. Authorities in the U.S. and other jurisdictions are now waging war against crypto ATM-based scams.
California takes a stand with new crypto laws
California has introduced rules for cryptocurrency transactions. Senate Bill 401, signed by Governor Gavin Newsom, means you can only do $1,000 worth of cryptocurrency transactions at ATMs each day, and starting in 2025, the most they can charge you is $5 or 15% of the transaction, whichever is higher.
Initially, some Bitcoin ATMs allowed up to $50,000 in transactions with fees between 12% and 25% above the digital asset's value. These changes are meant to protect people from scams and high fees, as explained by Senator Monique Limón, one of the co-authors.
Scammers exploiting the convenience of Bitcoin ATMs have been a growing concern, with the Federal Trade Commission reporting over 46,000 people losing over $1 billion to crypto scams since 2021. The new transaction limits give victims more time to spot scams before losing money. But Charles Belle from the Blockchain Advocacy Coalition worries that these rules could hurt the cryptocurrency industry and small businesses.
FBI alerts on Bitcoin ATMs and QR codes scams
The FBI has sounded the alarm about fraudulent schemes that exploit cryptocurrency ATMs and Quick Response (QR) codes for payments. These schemes take various forms, including online impersonation, romance scams, and lottery fraud, all using cryptocurrency ATMs and QR codes as tools.
QR codes, which smartphone cameras can scan, streamline cryptocurrency payments. However, criminals are now using them to deceive victims into making payments. Victims are often instructed to withdraw money from their accounts and use a QR code provided by scammers to complete transactions at physical cryptocurrency ATMs.
Once a victim makes a payment, the cryptocurrency is transferred to the scammer's wallet, making recovery nearly impossible due to the decentralized nature of cryptocurrencies. The FBI offers several tips to protect against these schemes, emphasizing caution, verification, and avoiding cryptocurrency ATM transactions that promise anonymity with just a phone number or email.
California's crypto regulation efforts
The passage of Senate Bill 401 in California is part of a broader effort to regulate the cryptocurrency industry while protecting consumers. Another law set to take effect in July 2025 will require digital financial asset businesses to obtain licenses from the California Department of Financial Protection and Innovation. This represents a clear shift toward tighter state regulation and oversight in the world of digital finance.
Gavin Newsom's decision to sign these bills into law showcases California's commitment to both fostering the cryptocurrency industry and safeguarding its citizens. Striking a balance between innovation and security remains a challenge, especially in a fast-evolving digital landscape.
Bitcoin Depot's historic Nasdaq debut
In July, Bitcoin Depot, a leading Bitcoin ATM operator, went public via the Nasdaq stock exchange. The achievement follows Bitcoin Depot's merger with GSR II Meteora, a blank check company.
The move to go public demonstrates the increasing legitimacy and acceptance of cryptocurrency within mainstream financial markets.
Authorities vs. illegal crypto ATMs
The UK Financial Conduct Authority (FCA) is taking a strong stance against illegal cryptocurrency ATM operators. Using its authority under money laundering regulations, the FCA has conducted raids on crypto ATMs suspected of illegal activities across England.
These actions, which followed previous operations in East London and Leeds, are part of the FCA's efforts to crack down on unregulated crypto operations. This underscores the global push for stronger cryptocurrency regulation, mirroring the steps taken in California. The balance between innovation and security continues to be a core concern for regulators worldwide.