Argentines Dumping Pesos for Bitcoin (BTC) Economic Crisis Looms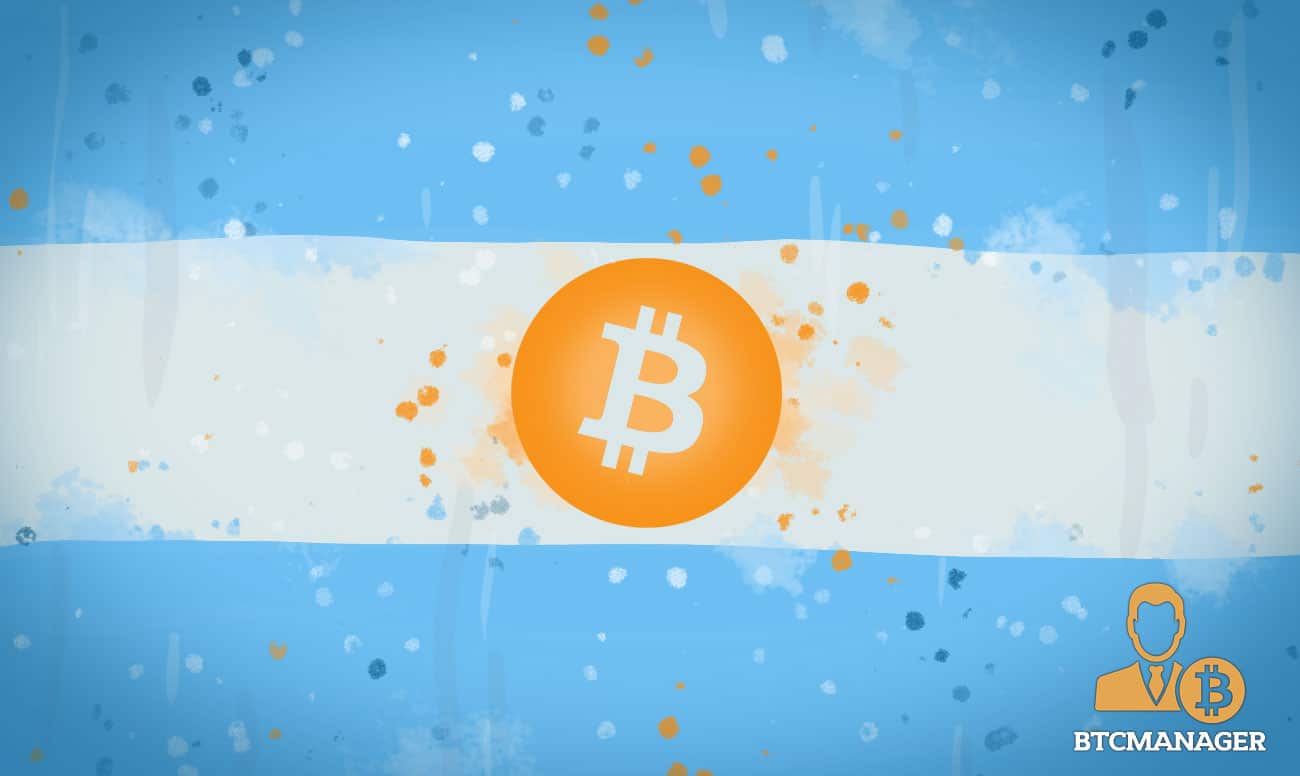 Arcane Research has taken to Twitter to reveal that more and more Argentines are now buying bitcoin (BTC) as the country is about defaulting on its $65 billion foreign debt, a situation that would worsen the current economic crisis in the nation. The weekly volume of bitcoin purchased with the Argentine pesos has surged by 1028 percent since 2018.
More Argentines Latch Onto Bitcoin 
At a time when the world economy has been put into dire straits by the ravaging COVID-19 pandemic which first broke out in Wuhan, China in December 2019. The situation is even about to get worse for Argentina as the country is now unable to pay its $65 billion foreign debt.
However, smart residents of Argentina who firmly believe that the world's flagship crypto is a safe-haven asset are now increasing their Bitcoin (BTC) holdings in a bid to circumvent the impending financial doom.
Per sources close to the matter, Argentines are now using their native currency, the pesos to buy large amounts of bitcoin on LocalBitcoins, a peer-to-peer bitcoin trading platform, drastically increasing the volume of BTC bought with pesos.
Specifically, the weekly volume of bitcoin (BTC) purchased with pesos has increased by 1028 percent since the beginning of 2018, when the bears ruled the crypto markets. Also, the volume of BTC and the U.S. dollar has also risen by 407 percent and 139 percent, respectively.
Arcane Research tweeted:
"Argentines are dumping significant amounts of pesos for #bitcoin on @LocalBitcoins, as the government is about to default on its debt and the currency is suffering from inflation. The volume has increased 1028 percent in Argentine pesos, 407 percent in BTC and 139 percent in USD since the beginning of 2018, showing massive growth in real terms as well."
Bitcoin the Only Hope
Since the Argentine economic crisis of 2001, when the then Minister of Economy, Domingo Cavallo suddenly announced a freeze on bank deposits in a bid to prevent a total collapse of local banks, the Latin American nation has not been able to regain its past glory. 
In 2018, the Argentine pesos crashed by a massive 52 percent against the United States dollar, forcing the Central Bank of Argentina to make frantic efforts to resurrect the dying pesos.
While the USD may be much stronger than the peso, Argentines still prefer to protect their financial futures with bitcoin (BTC), as it's not controlled by a central government and the U.S. debt crisis is predicted to get even worse.