ARK (ARK) Rolls Out Protokol, A New Enterprise Blockchain Service Provider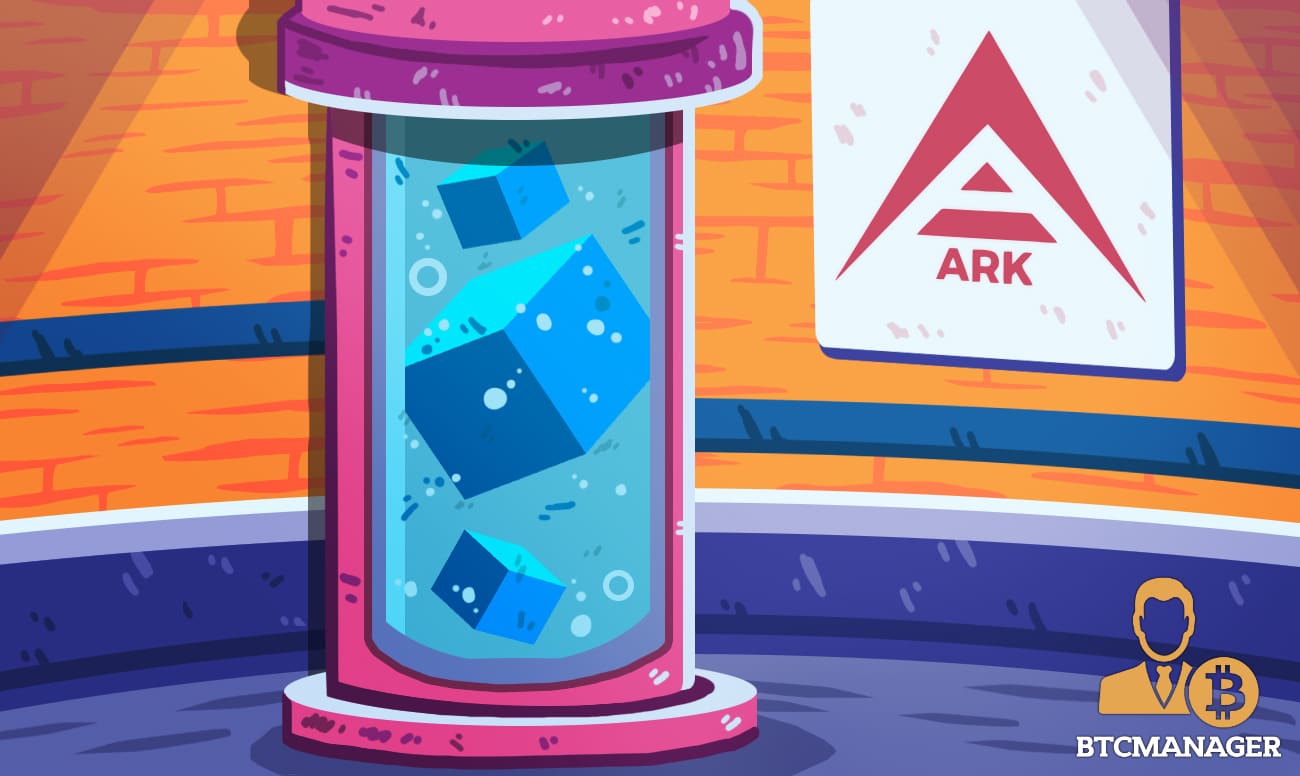 ARK (ARK), a leading distributed ledger technology (DLT) project that claims to be focused on increasing widespread adoption of blockchain technology, has announced the launch of Protokol. The ARK team says Protokol is an enterprise blockchain platform designed to make it easier for firms to take advantage of the ARK network, according to a blog post on June 16, 2020.
ARK Unveils Enterprise DLT Platform
AS part of larger plans to promote ARK blockchain adoption by enterprises across the globe, the ARK team has launched Protokol, an enterprise blockchain service provider that aims to make it easier for businesses to utilize the ARK network.
As stated in its blog post, Protokol has been in the works since the end of 2019 and after several months of hard work and dedication, the team has successfully formulated an enterprise blockchain platform that will offer a range of highly functional solutions to businesses.
Notably, the team has made it clear that the Protokol platform is an independent, dedicated enterprise arm of ARK and it will provide businesses with a range of services including custom blockchain solutions, enterprise blockchain products, and more.
The team says the new Protokol platform combines ARK's adaptability with business transformation and solution delivery expertise to provide organizations of all sizes with a robust solution that improves their efficiency, reduce operational costs, boost data integrity, create new business models and more.
The Ark team said:
"Protocol will enable businesses and enterprises to leverage ARK's blockchain technology in a way that adds real value to their businesses. From blockchain consulting to custom development, to maintenance and support, Protokol's blockchain professional services will help businesses and industries unlock the benefits of ARK's blockchain network."
The Protokol Roadmap 
ARK says today's announcement marks the soft launch of Protokol and the minimum viable product (MVP) of its website, social media channels, initial messaging, service offerings, and positioning are now live.
However, in the coming months, the team says it plans to expand the project by creating additional content and expanding its website, development of Non-Fungible Token (NFT) solutions. Protokol's hard launch is expected to happen in late Q3/early Q4 2020. 
ARK (ARK) remains one of the very few credible DLT projects dedicated to fostering broader adoption of the revolutionary technology. 
In May 2019, BTCManager informed that ARK had launched the alpha version of ARK Deployer, to make it possible for users to launch their customized blockchain via a simple graphical interface.
At press time, the price of ARK (ARK) is up by 3.52 percent, trading at $0.278467, with a market cap of $33.88 million, as seen on CoinMarketCap.