Arsenal F.C. Partners with Chiliz to Launch $AFC Fan Token on Socios.com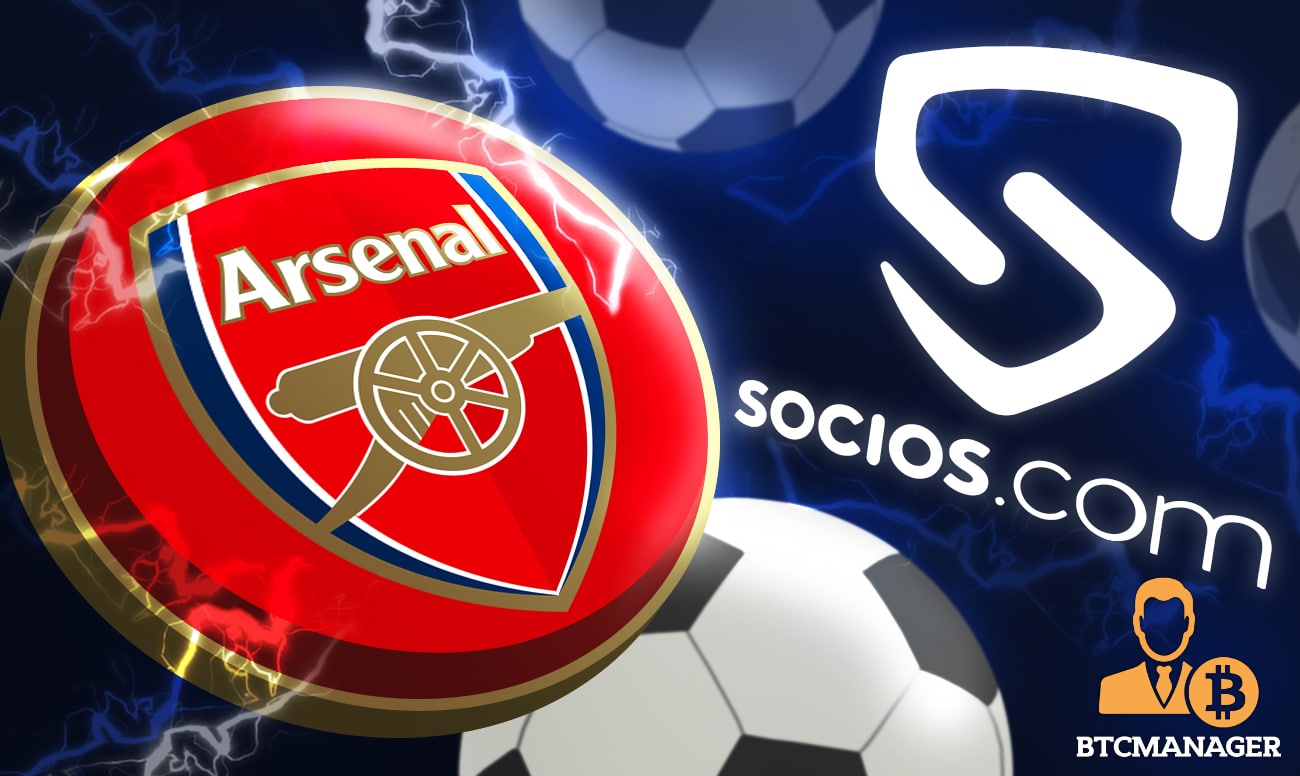 English Premier League (EPL) football club Arsenal today unveiled it would launch the $AFC fan token in partnership with Chiliz.
$AFC Token to Launch on Socios.com
Arsenal F.C., the 13-time champions of the EPL has inked a deal with leading blockchain services providers for the sports and entertainment industry Chiliz to launch the official $AFC fan token on the Socios.com app.
The partnership means Socios.com will now become the digital meetup place for the Gunners' global fanbase.
The $AFC tokens are aimed toward increasing Arsenal's fan engagement quotient the world over. The announcement reads the integration will enable 'countless engagement opportunities' on Socios.com and all $AFC token holders. These include the chance to influence the club in a series of interactive polls conducted throughout the season.
Further, the alliance will also let Arsenal fans access club-related content and experience Socios.com's geo-location, augmented reality feature called 'Token Hunt.'
Utility of the $AFC Token
What's more, the utility fan engagement token will let fans participate and test their club trivia knowledge against other fans from across the globe via Arsenal-based in-app games, competitions, and quizzes.
With the launch on the horizon, all existing and new My Arsenal Rewards Members will also have the option to receive a free $AFC Fan Token for a limited time.
Commenting on the development, Peter Silverstone, Commercial Director at Arsenal, noted:
"We are excited to launch this partnership with Socios.com that will bring our huge global fan base even closer to the club. Socios.com are leading the way in blockchain in the sports industry, as we have seen from their relationships with other leading European clubs."
Adding:
"When we launch the $AFC Fan Tokens together we will give our hundreds of millions of fans worldwide more opportunities to interact with the club and be a part of our global family."
Similar sentiments were echoed by Alexandre Dreyfus, CEO of Chiliz and Socios.com. He said:
"Socios.com will become the meeting place for these fans and $AFC Fan Tokens the tools through which they are able to add a new layer to their relationship with the club."
In related news, BTCManager reported on July 8 that Socios is slated to become the new kit sponsor for Serie A champions Inter Milan.
It must also be recalled that earlier this year, leading French football club PSG launched its blockchain-based fan token on Socios.com.