PSG Football Club Launches Blockchain-Based Fan Token on Socios.com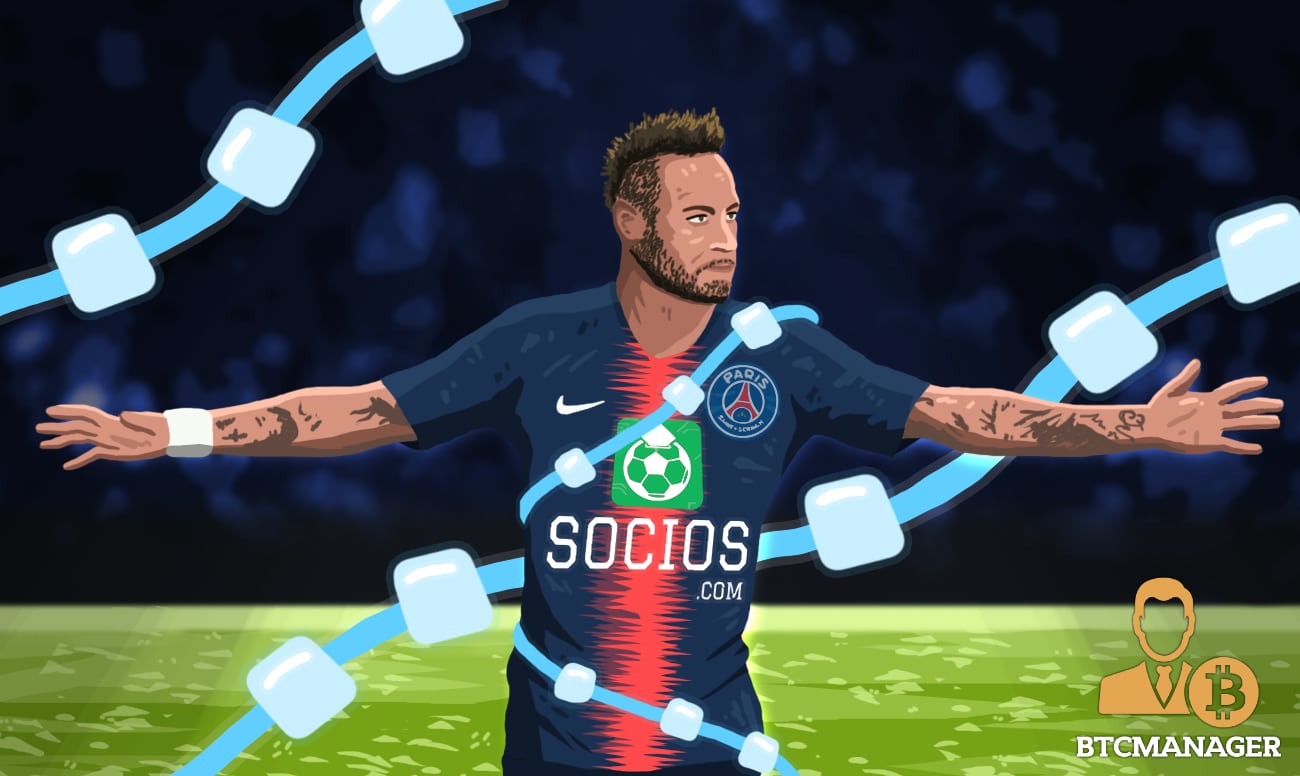 Leading French football club, Paris Saint Germain (PSG) has officially launched is Socios-powered Android app that will enable thousands of fans from around the world to earn rewards for interacting with the club. Holders of the PSG fans token will also be able to vote on specific matters concerning the club, according to a blog post on January 28, 2020.
PSG Now Live on Socios.com
As reported by BTCManager earlier in September 2018, highly reputed French football club, Paris Saint Germain inked a partnership deal with the Socios blockchain project in a bid to launch a fan token that will promote fan engagement with the club.
Fast forward to January 2020 and the $PSG Fan Token is now live on Socios.com and fan of the club can now engage more with the club and participate in various decision-making processes of PSG via the official Android app.
Reportedly, fans of the club can now earn rewards for interacting with the club and compete for unique experiences.
The first poll on the platform will require holders of the $PSG Fan Token to choose the most suitable inspirational message to be written on the club's captain armband, to motivate Thiago Silva, the club's current captain as well as future captains to give their best on the football pitch.
The club has now created a shortlist of three inspirational messages, including "50 years, 40 trophies, only 1 passion," Ici c'est Paris," and "Our history will become legendary." $PSG token holders will choose the most suitable message and the one with the highest number of votes will become the official message on the club's captain armband.
Unlimited Advantages 
Commenting on the innovative project, Marc Armstrong, Chief Partnerships Officer at PSG said:
"This is a very meaningful moment in the Paris Saint-Germain and Socios.com partnership history. Thanks to the launch of PSG Fan Token, our fans will now be able to drive important and symbolic decisions for the club. As of today, the Club reinforces its proximity with fans, which is one of our main values."
Importantly, the team has made it clear that fans will also be able to earn reward points, which will, in turn, be used to gain access to unique club merchandise, watch a PSG match from the VIP stand, meet current PSG stars and legends, among other benefits.
The team says each $PSG Fan Token will be priced at eur 2, depending on the exchange rate of Chiliz $CHZ, the native altcoin of the Socios platform.