Sports Blockchain Firm Chiliz Offers Free $CHZ Tokens on Socios Platform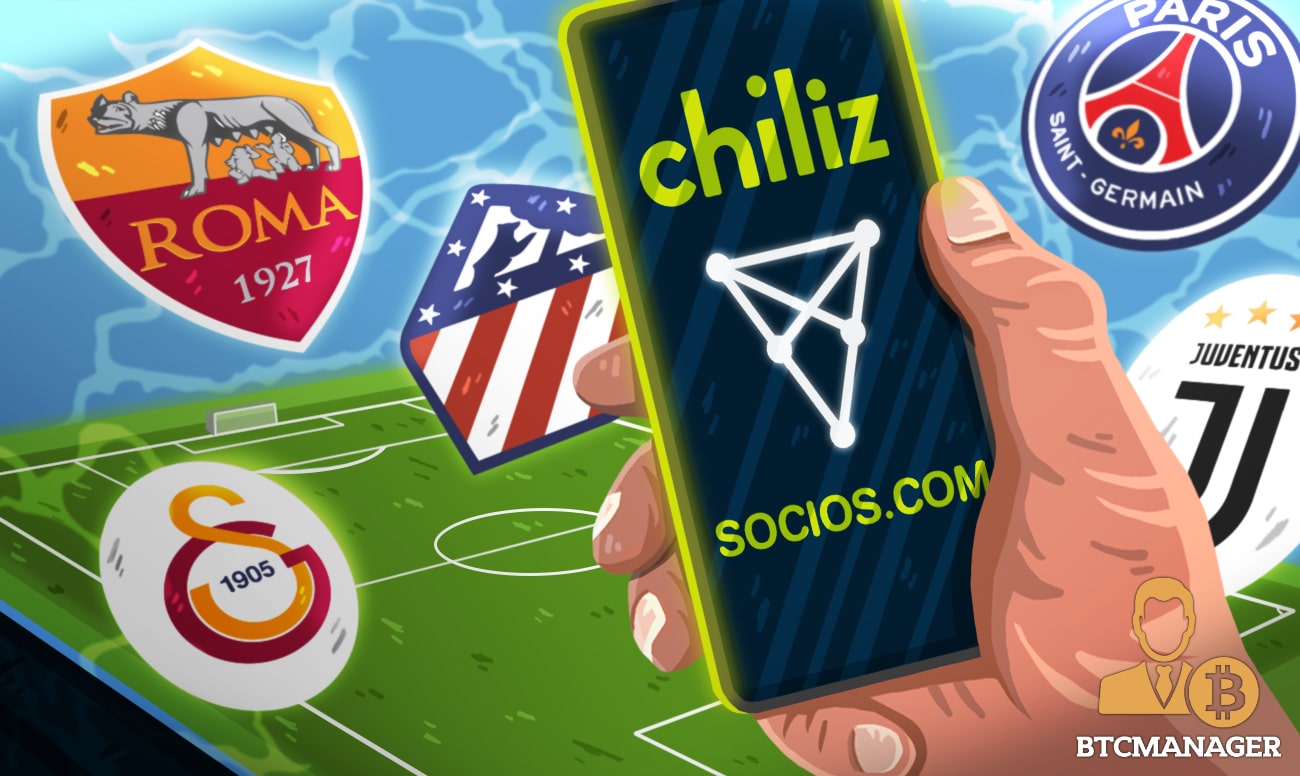 As the second phase of its Fan Token Offering (FTO) draws near, Chiliz is offering free $CHZ as well as fan tokens of popular Football clubs like Juventus and Paris Saint-Germain (PSG). The FTO is the latest progress made by the sports blockchain firm following its strategic partnership with crypto exchange giant Binance, back in mid-2019.
Chiliz Offers $CHZ as Part of Upcoming FTO
In a press release published by the sports blockchain startup on Monday (January 13, 2019), Chiliz announced hundreds of thousands of its native token $CHZ are available for via a token hunt on the Socios platform. The announcement also revealed that fan tokens for football clubs like Juventus ($JUV), A.S. Roma ($ASR), and PSG ($PSG) among others will also be available during the token hunt.
Like the popular Pokemon Go, participants in the token hunt event will use geo-location and augment reality (AR) to locate these tokens at select locations like city centers and stadiums. To participate, users must download the Socios app and register for the token hunt.
According to Chiliz users who accumulate fan tokens of their favorite clubs can exchange them for $CHZ during the FTO event. For Alexandre Dreyfus, CEO of both Chiliz and Socios.com, 2020 will mark a watershed moment for both platforms in terms of fostering fan engagement thus providing proof of the potential utility of crypto tokens in the sports arena.
As part of the press release, Dreyfus remarked:
"We proved the utility of Fan Tokens, after Juventus fans around the world used $JUV Fan Tokens to choose their new goal celebration song in the first ever poll held on Socios.com. Token Hunt provides an excellent incentive for regular football fans to become familiar with Socios.com ahead of the second phase of FTO's with several of Europe's biggest clubs, allowing them to collect some free $CHZ and, if they are lucky, some Fan Tokens along the way."
Fan Tokens and the Rise of Crypto Adoption in Sports
As previously reported by BTCManager, several football clubs have partnered with Socios.com to launch their own fan tokens. Teams like Juventus have even gone further in using crypto tokens to improve fan engagement by launching the first-ever FTO.
Back in September 2019, the English Premier League football club, Watford, partnered with Sportsbet.io to display the Bitcoin (BTC) logo on its jersey. The deal also allows Watford fans to use BTC in purchasing club merchandise.
Apart from football, other sports franchises like the NBA and NFL have also seen some level of crypto and blockchain adoption. In September 2019, FanDuel enabled BTC payment support for fantasy NFL players.