Asia is dominant in gaming industry crucial for web3 games
Asia's dominance in the global gaming industry and its high interest in blockchain technology make it a critical market for adopting blockchain gaming, according to a new report from the analytics platform DappRadar.
The report, which dropped on April 13, revealed that the Asian region boasts over 1.7 billion video game players, accounting for a whopping 55% of global gamers. Furthermore, the region accounts for more than half of global gaming revenue and has long been a driving force in the industry.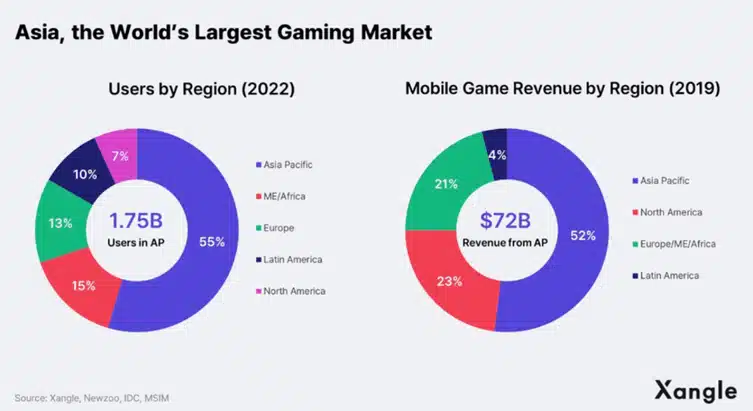 Japan, South Korea lead blockchain gaming adoption
DappRadar notes that China, Japan, and South Korea dominate the Asian gaming market, with 62 of the world's top 100 gaming companies in market capitalization. However, the report states that China has banned cryptocurrencies and prohibits gaming companies from integrating blockchain technology into their games.
On the flip side, gaming companies in Japan and South Korea are pioneers in adopting blockchain technology in gaming. For instance, Sony recently filed patents on non-fungible tokens (NFTs), while Sega announced its upcoming blockchain game.
The report featured the results of a survey conducted on 1,030 Japanese individuals, both men and women ranging in age from their 20s to their 70s. The survey found a positive outlook for the blockchain gaming industry in Japan, with over 40% of the respondents being familiar with blockchain games and more than half having a favorable impression of them.
Visuals and game experience key for gamers
The report also discussed the Web3 industry on a global level and highlighted the importance of visual quality and game experience for gamers when evaluating new games. These factors were discovered to be slightly more important than other aspects, such as entry price, number of active users, and game economies.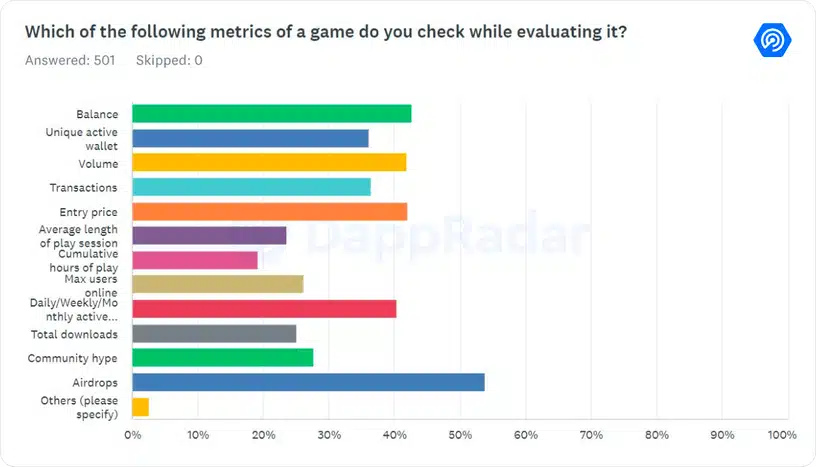 Furthermore, the report emphasized the importance of airdrops in encouraging gamers to try new games. It stated that airdrops are a crucial factor and that gamers expect to receive them before starting a new game