Korean Blockchain Platform, Klaytn Floats Gaming Gas Fee Rebate Plan: An Advancement in Web3 Adoption.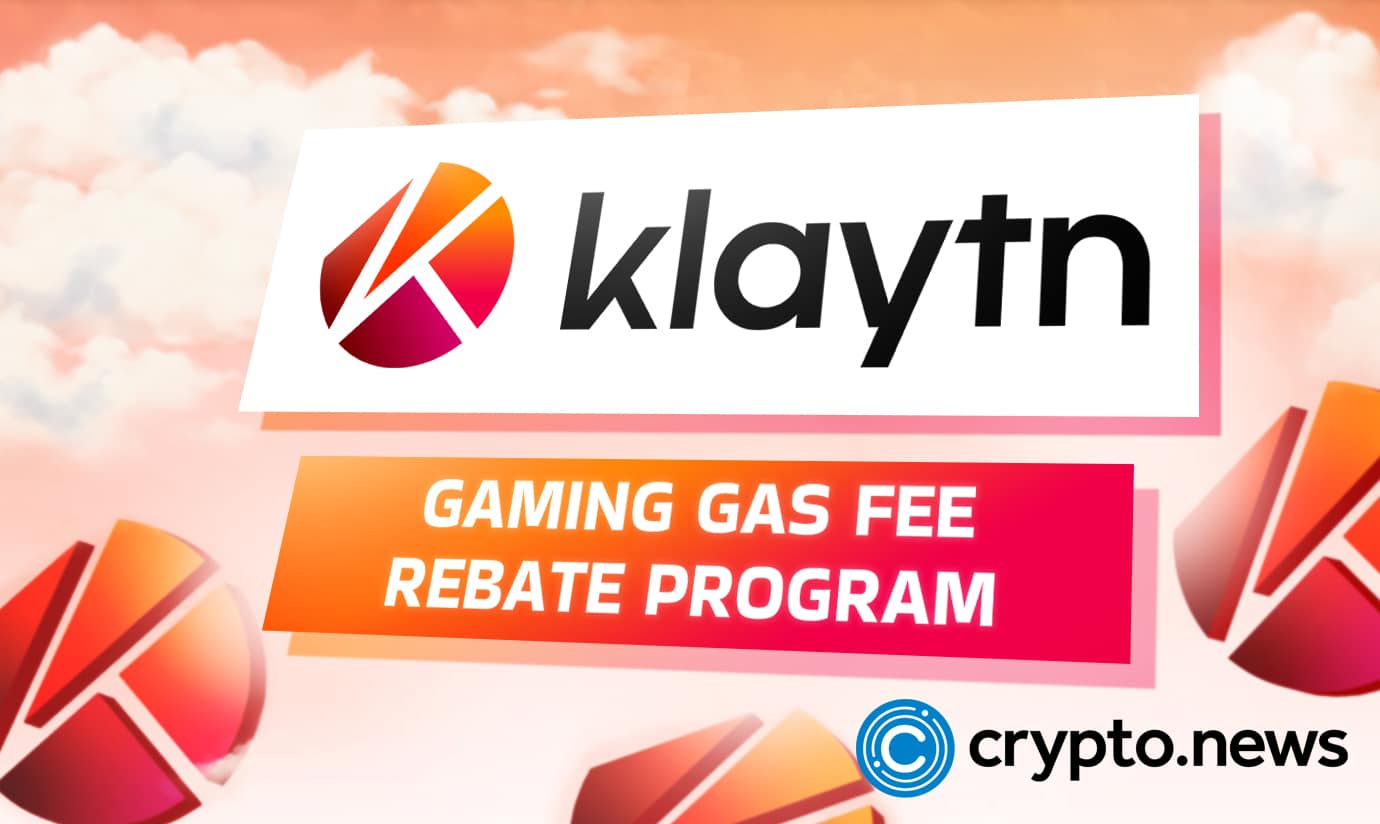 Klaytn a South Korean enterprise blockchain platform, is set to launch gas price reduction software that allows gaming platforms to offset fuel service prices. This will be effected through the current Blockchain game titles on Klaytn.
Klaytn launches Gaming Gas Fee Rebate Program
Since the inception of Web3, several businesses and platforms have come up with initiatives and programs to promote its adoption. On popular tech news yesterday, Astar Network declared its alliance with over 300 high-ranking Japanese brands to promote Web3. This move came close to Coinbase's release of the new node, a Web3 Infrastructure for devs. And now it gets even better with Klaytn's new initiative.
The dominant Korean blockchain platform, Klaytn, has announced the launch of a fuel price rebate software. With this new software, gaming businesses can offset gas service fees directly from current blockchain game titles built on Klaytn.
With the gas fee rebate program, Klaytn aims to break further barriers preventing wider adoption of Web3. Klaytn's gas fee rebate plan is an improvement on the platform's gas fee delegation feature. The program will offset user gas fees paid by gaming companies through the gas fee delegation feature and gas fees incurred from gaming companies' Contract accounts, also called Externally Owned Accounts.
$100,000 Klay To Be Paid in Offset Fees
According to a press release, Klaytn's gas fee rebate program is designed to enable gaming companies to focus on expanding their ecosystems.
Selected game businesses will be eligible for a 100% offset of all gas fees incurred from January onwards. Up to $100,000 worth of KLAY per month will be paid to each grantee.
Onboarding Problems on Blockchain Games Solved
Klaytn's gas fee delegation feature lets game projects or companies pay their users' gas fees. This feature addresses a serious issue for blockchain games in onboarding new users, as one of the biggest user barriers is the need to acquire cryptocurrency to pay gas fees before being able to play.
Traditional Game Experience
Most financial transactions in Web2 have their own "gas fees" embedded in the price. This way, many users think their transactions are free. However, with Web3, users must pay this fee to access game platforms.
With Klaytn's fuel payment delegation feature and gas payment rebate program, new users can now bypass this fee. Klaytn games will now offer nearly the same user experience as traditional games.
This is a much-needed intervention in the adoption of Web3. It will now be much easier to onboard new gamers to web3, thereby expanding the potential coverage of the blockchain gaming ecosystem. According to recent reports, the GameFi market is still comparatively small, with barely over one million gamers. To expand the market, gas fee issues have to be solved as it might make adoption by Web2 gamers difficult.
About Klaytn
Klaytn is an open-supply Korean blockchain platform developed by South Korean network provider, Kakao. Since its launch in 2019, Klaytn has become a top Blockchain Platform, promoting tech advancements in the Korean market.
Klaytn is a public blockchain-focused majorly on gamfi, metaverse, and the creator economy.