South Korean Messenger KakaoTalk Releases Blockchain Platform Klaytn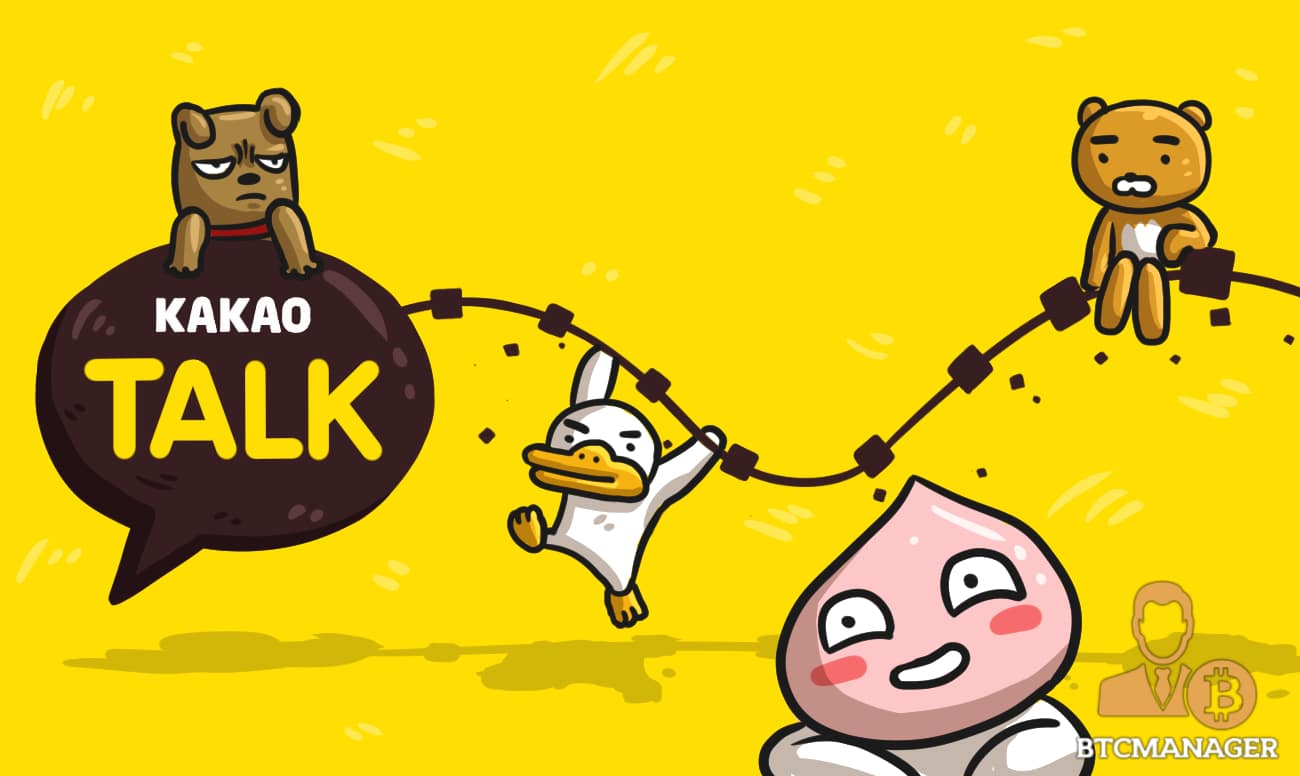 Ground X, the blockchain development arm of South Korean mobile platform Kakao, announced October 8, 2018, the debut of their blockchain platform "Klaytn."
Ground X Releases Platform
Alongside the actual platform, Klatyn has also released tutorials and toolkits to allow blockchain developers to leverage its tech, as well as a wallet, blockchain explorer, and BLASQ, their take on an incentivized blockchain Quora.
The user interface has also done away with the need to know about private keys, wallets, and addresses, lowering barriers to accessing blockchain technology for regular users.
The competitive advantage that this platform has over mainstream cryptocurrencies is the speed and performance advantages that decentralized applications (DApps) will receive when on Klaytn.
While Bitcoin transactions can take up to an hour, and Ethereum several minutes when congested, Klatyn is boasting less than one-second block intervals with a maximum transactional capacity of 1,500 transactions per second.
The network is currently in version one of the testnet, but the platform is open to working with up to ten partners to stress test the system. Interested firms, developers, and service providers are welcome to sign up at Klatyn's website, with selections made after preliminary screening.
At a later date, however, GroundX will release the source code to the public, with a mainnet launch expected for some time in the first quarter of 2019.
Their network is structured to accomplish this by separating the roles of consensus and block replication between Consensus Nodes (CNs) and Ranger Nodes (RNs).
Essentially Consensus Nodes would be handled by major service providers with more capable hardware for performing work "requiring high responsibility and consensus" while RNs would only download the blocks. Observers are already seeing this kind of trend with major cryptocurrencies, with more powerful systems running "full nodes" (CNs) and users using lite wallets (RNs) that connect to these full nodes.
With Kakaotalk already used by 93 percent of the mobile users within South Korea, and the country having a very accepting culture towards cryptocurrency, Kakao would have no trouble converting large amounts of their loyal user base to trying out the new Klaytyn platform when it goes live in 2019.
Combined with other blockchain firms working in South Korea, as well as the imminent release of 5G, South Korean citizens will be the first to experience a society truly integrated within crypto.