South Korea Mobile Carrier KT Reveals Blockchain Commercial Network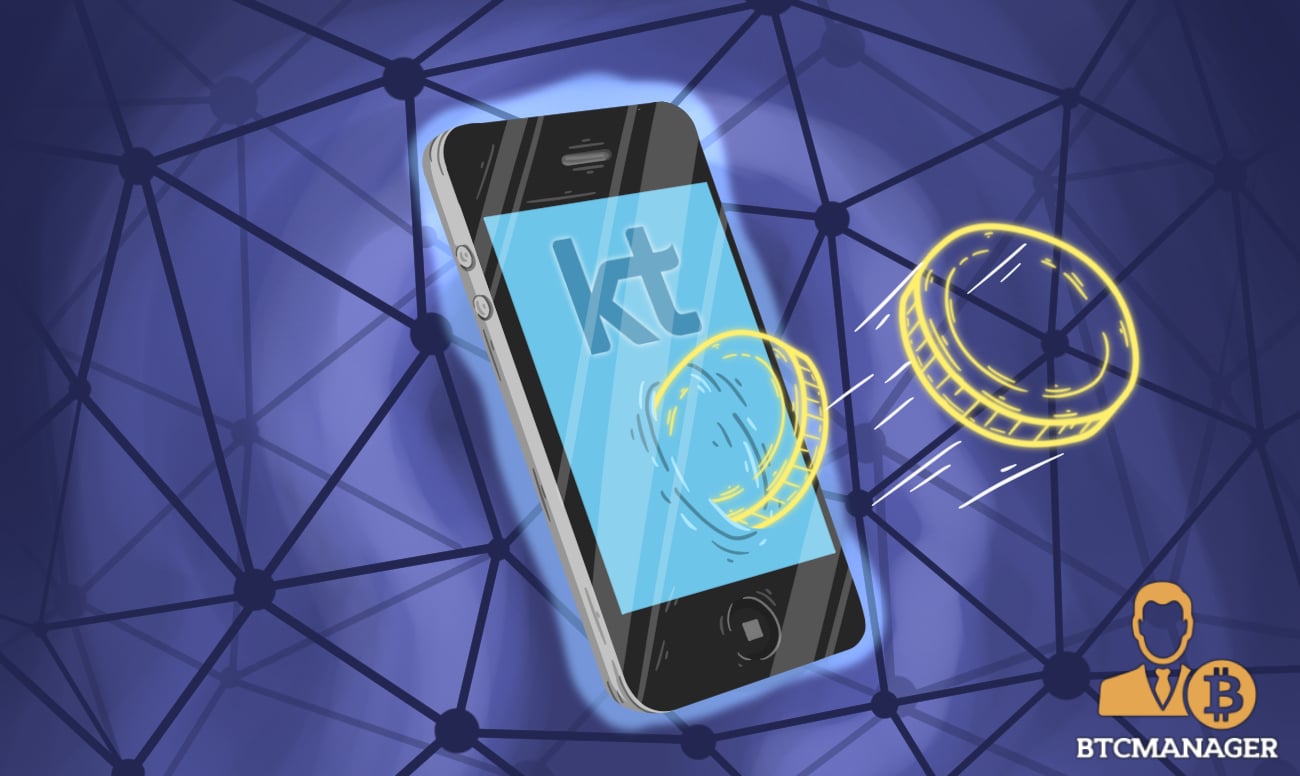 Korea Telecom (KT), South Korea's second largest mobile carrier, announced on July 24, 2018, their new blockchain commercial network.
Fast and Secure Blockchain Implementation
The carrier has also allowed users to login via a blockchain ID instead of an IP address, to protect against hackers' spoofing attempts. This allows for more security and prevents the compromise of identity theft and sensitive data according to the of the KT Blockchain Center at KT's Institute of Convergence Technology Seo Young-il,.
The blockchain network will be used within emerging sectors, such as energy management and identity authentication. Plans to expand into other industries such as artificial intelligence (AI) and the fifth-generation network (5G) are in the works as well.
Due to South Korea's advanced infrastructure, the country will probably be the first nation to support 5G on a broad scale, hence the need for a commercial blockchain network. KT reports the network can support 2,500 transactions per second (TPS) with the ability to support up to four times figure that by the end of this year.
By the end of 2019, KT says their network will be able to handle 100,000 transactions per second.
If the estimates are accurate, KT's network will far outpace every known payment processor. Visa's peak TPS is around 24,000 TPS, with Bitcoin currently being able to handle seven.
Adopting new Use Cases
The network will also be able to handle the demand of whatever the telecom firm decides to throw at it, from 5G phones and connected devices to AI or any other market they choose to penetrate. Other plans for the network include a partnership with network providers like Japan's NTT Docomo Inc. for a blockchain data roaming service.
Kim Hyung-wook, of KT's business planning arm, told the Korea Herald that "Like the internet has become today's mainstream network technology, blockchain will be a new fundamental technology network. KT will contribute to enlarging the country's blockchain market by taking the lead in building blockchain infrastructure."
With the blockchain spending forecasted to increase from 50 billion won ($44 million) to one trillion won (~$892 million) in 2022, KT is expecting a lot of demand within the next five years. The South Korean government has also made similar preparations, with the recent creation of their cryptocurrency department.
Finally, KT is planning to widen their blockchain alliance by extending relations with 36 small and mid-sized enterprises.