Asian Investors Challenge U.S. Funds in Global Blockchain Supremacy Battle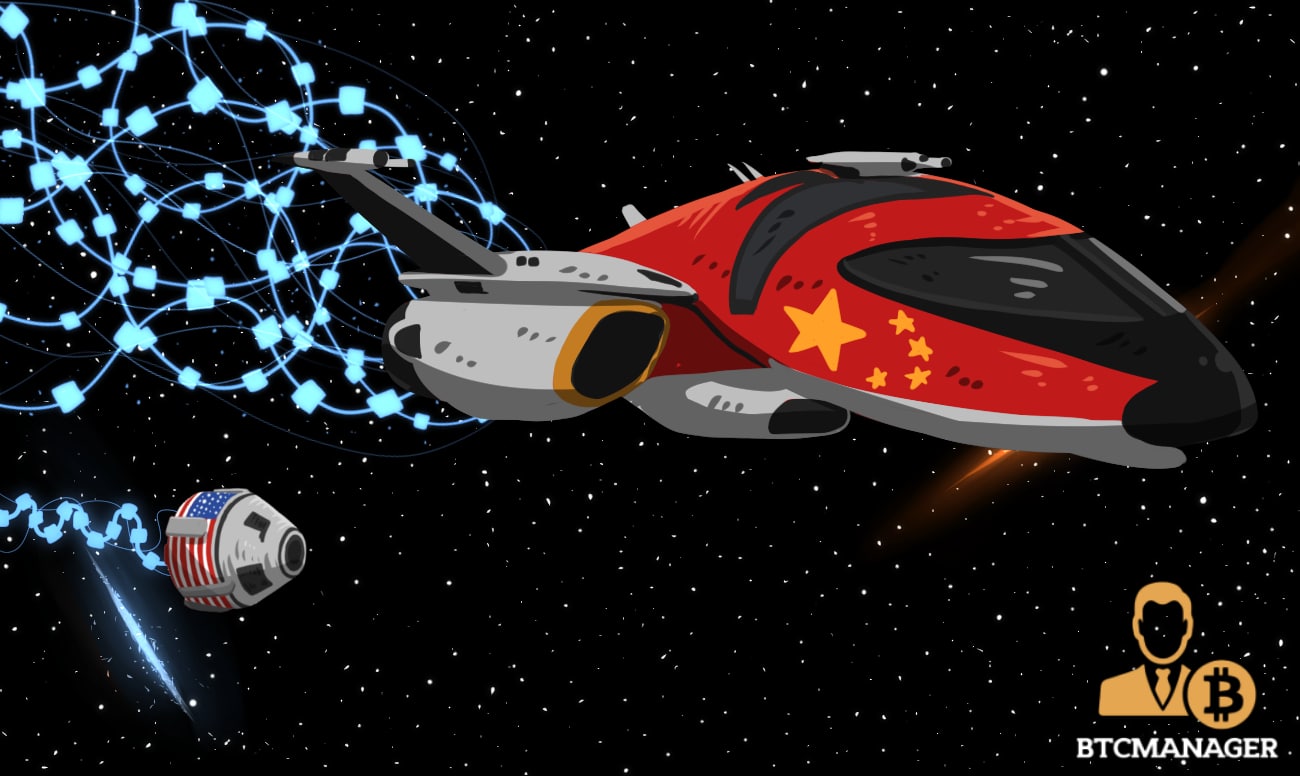 The U.S. was once the undisputed outlier leading global blockchain development and investment, but this is no longer the case. A TechCrunch story from August 26, 2018, reveals that since 2017, Asian funds have become actively interested in early-stage funding for blockchain startups around the world. A growing number of Asian investment organizations are quietly becoming central to the prospects of the cryptosphere in America and beyond.
Changing Tides
While Asian money is indeed no stranger to Silicon Valley and other global tech hubs, it has generally been known to stay in the background due to the scale of its American contemporaries. Typically, American funds led the loud first-stage round funding, leaving the later-stage scraps for Asian investors who could not compete with them in the race to obtain stakes in desirable startups.
These days, however, the narrative is undergoing a quiet but rapid change due to the effect of blockchain and crypto investing. Though both the U.S. and Asia became exposed to blockchain technology around the same time, Asia's more favorable regulatory policies made it an earlier adopter, effectively becoming the world's crypto capital.
Currently, Chinese companies make up over 80 percent of global blockchain hash rates, while the Asian continent is the most prolific crypto trading area after the U.S. Some of the world's biggest exchanges – Binance, Huobi, OKEx – are located in Asia.
At boardroom level, the crypto effect is evident. Figures from the Wall Street Journal put Asia's share of global venture financing at 40 percent, just a few points behind the U.S. at 44 percent. Crypto investors like Andreessen Horowitz made up part of a tech investment figure of $67 billion in total, only $6 billion ahead of Asian investors like SoftBank Group and Tencent. To put that in perspective, just ten years ago Asia had a share of just five percent.
American Funds Respond
Realizing the massive opportunity they are missing out on, many U.S. funds are now investing in Asia, motivated by the sheer size of the unicorn market in China and the rest of the continent, of which is estimated at $628.4 billion in China alone. Going further than just having a Chinese-language team or an Asian partner, many investors are now coming into the Asian blockchain and tech space to engage fully.
Y Combinator, the global startup incubator is one such investor, recently announcing a signature investment in Chian with a new office headed by former Baidu COO Qi Lu. Andreessen Horowitz also made a similar move as well, promoting its former China network head Connie Chan to general partner in what was a first for the company. Speaking about the increased visibility of Asia within the space, Hub founder and former LinkedIn CTO and Cofounder Eric Ly said:
"It's a region that is not to be dismissed, especially in the crypto world in terms of the interest and the activities that's going on there."
Lw believes, as do many other investors that with the influx of cash coming from China and the many projects coming out of Asia, there will be more cross-border activities on both the investment as well as business development front.
As with all other business and tech spaces, blockchain technology offers significant opportunities and rewards for investors who have an ear to the ground and who understand local circumstances. If the influx of American capital into Asian tech is an indicator, the lesson may well have been learned.