Astar Partners with the City of Fukuoka in Japan to Accelerate Web3 Adoption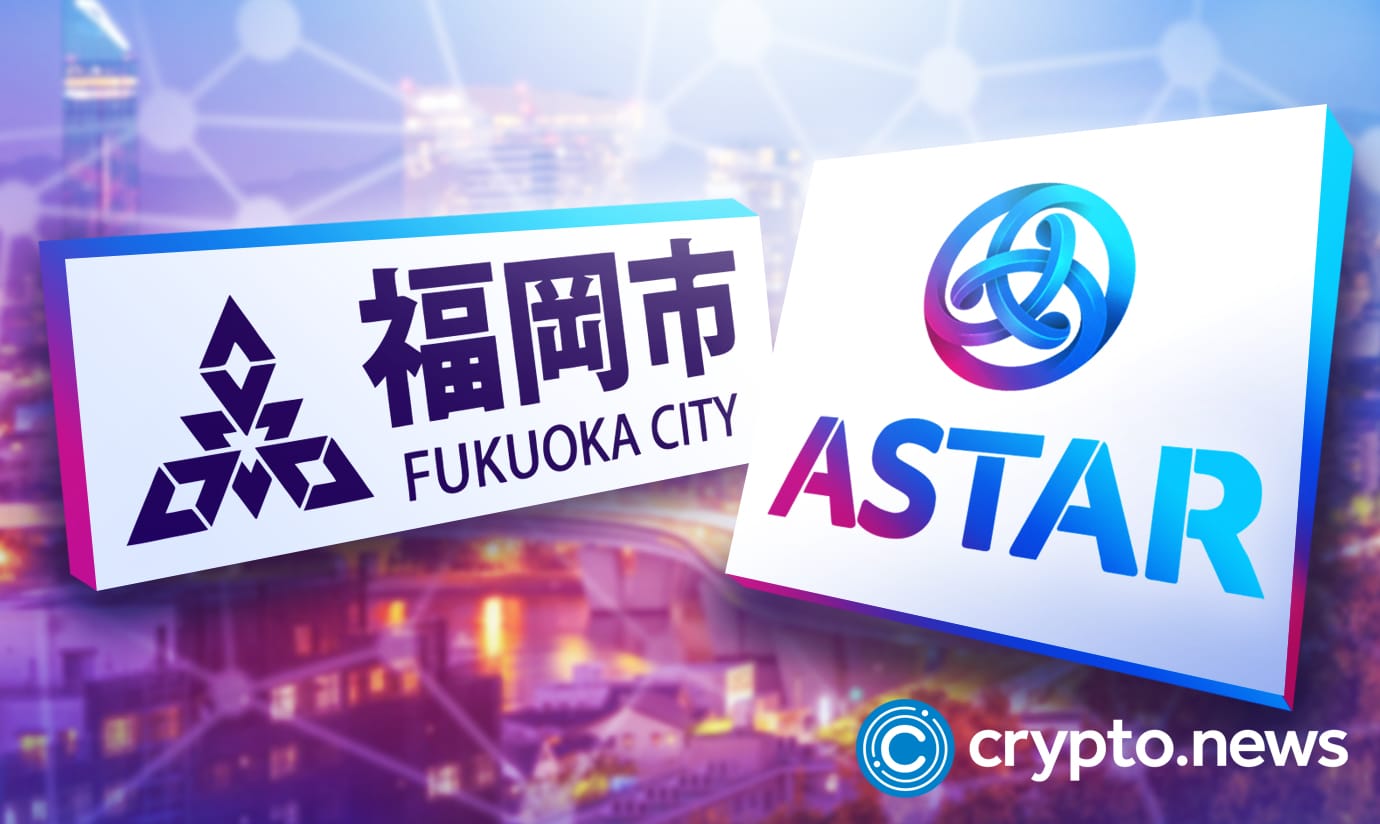 The City of Fukuoka has joined forces with Astar Japan Lab to explore local Web3 use cases, as part of its mission to become a hotbed for blockchain technology innovation in the country. More than 45 companies including Microsoft Japan, Amazon Japan, Densu and others have signaled their support for the Astar Japan Lab initiative.
Exploring Web3 Use Cases and Adoption
Fukuoka, a city of 5.5 million people that functions as a National Special Strategic Zone and Japan's second-largest port city, has forged alliances with Astar Japan Labs, an initiative created by Astar Network to accelerate Web3 adoption in the region.
Per a press release shared with crypto.news, Astar Network, which was recently voted as the most popular blockchain project in Japan by the Japanese Blockchain Association, established Astar Japan Lab as a platform that will focus on formulating innovative Astar-based use cases and since its creation, more than 45 Japan-based entities, including Microsoft Japan, Amazon Japan, Dentsu, Hakuhodo, MUFG, SoftBank, Accenture Japan, and PwC Japan.
As part of its mission to become a hotbed for distributed ledger technology (DLT) and crypto innovation, Fukuoka will collaborate with Astar Japan Lab to work on local Web3 use cases of the rapidly evolving Astar Network. The formidable alliance was made public during the "Myojo Waraku 2022" conference in Fukuoka on October 13, 2022.
Attracting Global Enterprises
Sota Watanabe, founder of Astar Network expressed his excitement over the latest partnership with Fukuoka, making it clear that the alliance will lay a solid foundation for the city to become a hub for innovators from across the globe. In his words:
"We are excited to invite Fukuoka City to Astar Japan Lab. In the U.S. some cities like Miami and New York have positive attitudes toward Web3 and crypto. We are going to work closely with Fukuoka City to attract more developers and more entrepreneurs to Astar Network. In addition, Fukuoka is also known as the national special strategic zone. We plan to work closely with the government and utilize Web3 use cases from Fukuoka to the entire Japan."
As part of the partnership, Astar Network says it will provide Web3 education to Fukuoka and work with the city to identify new avenues for global expansion for local businesses via Astar Japan Lab, and ultimately transform the area into the Silicon Valley of Japan, in accordance with the government's commitment to supporting innovation and entrepreneurship.
Soichior Takashima, the Mayor of Fukuoka City said:
"We have to do in the context of Web3 what large companies did for the world when Japan was strong. We believe it is important to move forward together with the government, Fukuoka City, and companies that represent Japan."
Astar Network is an EVM and WASM-compatible multichain smart contracts blockchain that supports the development of decentralized applications (dApps). It provides developers with true interoperability with its cross-consensus (XCM) messaging feature.
Astar Network is currently Polkadot's leading Parachain globally and it's supported by all major exchanges and tier-1 VCs.