Australian Government Allocates AU$700,000 to Develop Blockchain-powered Welfare Payments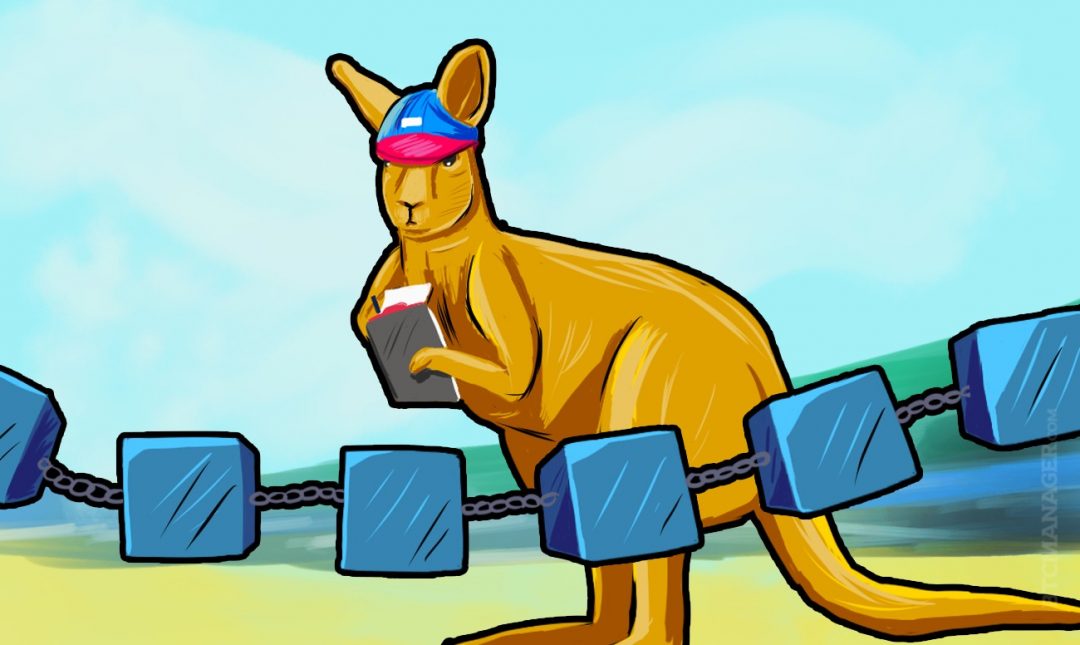 The Digital Transformation Agency (DTA), an Australian government division that facilitates government information and services online, will explore new ways in which blockchain technology can deliver government services, given the AU$700,000 ($525,710) allocated in the 2018-19 budget.
To start with, DTA will spearhead its study with an aim to bring into play blockchain technology for distribution welfare payments. The government agency will also look into Artificial Intelligence and Machine Learning to automize range of government services.
DTA to Explore Existing Use Cases of Blockchain Tech
The quest to move forward will see the DTA probe existing distributed ledger technology (DLT) use cases in government and the private sector, highlighting the Australian Securities Exchange (ASX) in particular, who has been piloting DLT for over two years to incorporate it to the securities exchange.
In 2017, the ASX publicized to switchover the existing Clearing House Electronic Subregister System (CHESS) with blockchain technology developed by U.S.-based blockchain firm Digital Asset.
Randall Brugeaud, Deputy Statistician at Australian Bureau of Statistics and currently acting CEO at DTA, said:
"Our plan is to look for use cases across the Commonwealth with an initial focus on the welfare payment delivery system, then working with our digital service standard, we'll conduct user research with a view to having a prototype by the end of next financial year."
At the CeBIT conference on May 16, Brugeaud pointed that after researching existing DLT use cases of government and private businesses, the DTA will develop a prototype with an aim to disrupt the welfare payment delivery system using blockchain technology. The prototype is envisioned to available by mid-2019.
"We'll also build on work done across government already, such as the CSIRO's work on distributed ledgers," said Brugeaud.
Digitalization Government Services With DLT
In a bid to efficiently and digitally deliver government services, the DTA will research Artificial Intelligence and Machine Learning, to further deploy it to a range of government services, while cutting back on the bureaucratic paper-intensive process.  
In reference to experimenting with Artificial Intelligence, Brugeaud said, "We're looking at how these technologies might offer automated service channels that are closer to the human experience; this might include intelligent chatbots or voice-enabled channels which are proving to be effective in other sectors."
In a bid to digitize and automize government services, the Australian government is investing heavily in blockchain research programs, giving itself a push to stay ahead of the curve. The intention is visible in the 2018-19 financial year budget where the government has pledged $300 million for four years to disrupt the welfare payments system.
Govpass Pilot Anticipated for October 2018
October 2018 is the anticipated date for a pilot of DTA's Govpass, which will work on digital identity to make dealings with the government more user-friendly. For government services, there are lots of different login details and avenues, but these will be condensed into a single identity which can be used across government services.
Brugeaud stated on Govpass:
"With a digital identity, the current month-long process will be shrunk to minutes, without leaving a computer. The pilot will be available in October 2018. After this, we will be gradually bringing other services online, including grants management, business registration, student services, and some Centrelink services."
A new platform will protect user identities, made up of two main components; the exchange and identity provider. The Department of Human Services will facilitate the exchange between identity providers and services. Brugeaud further clarified, "The exchange will be critical in protecting the privacy… services providers will not see any of the user's identity information and [vice versa]."
The United Kingdom's Department for Work and Pensions (DWP), responsible for distributing welfare payments, also piloted blockchain technology to explore modernization of its welfare payments system in 2016, as reported by BTCManager.
Can blockchain technology revolutionize other government services? Share your views in the comments section.