Australians and Kiwis Can Now Buy Coca-Cola With Bitcoin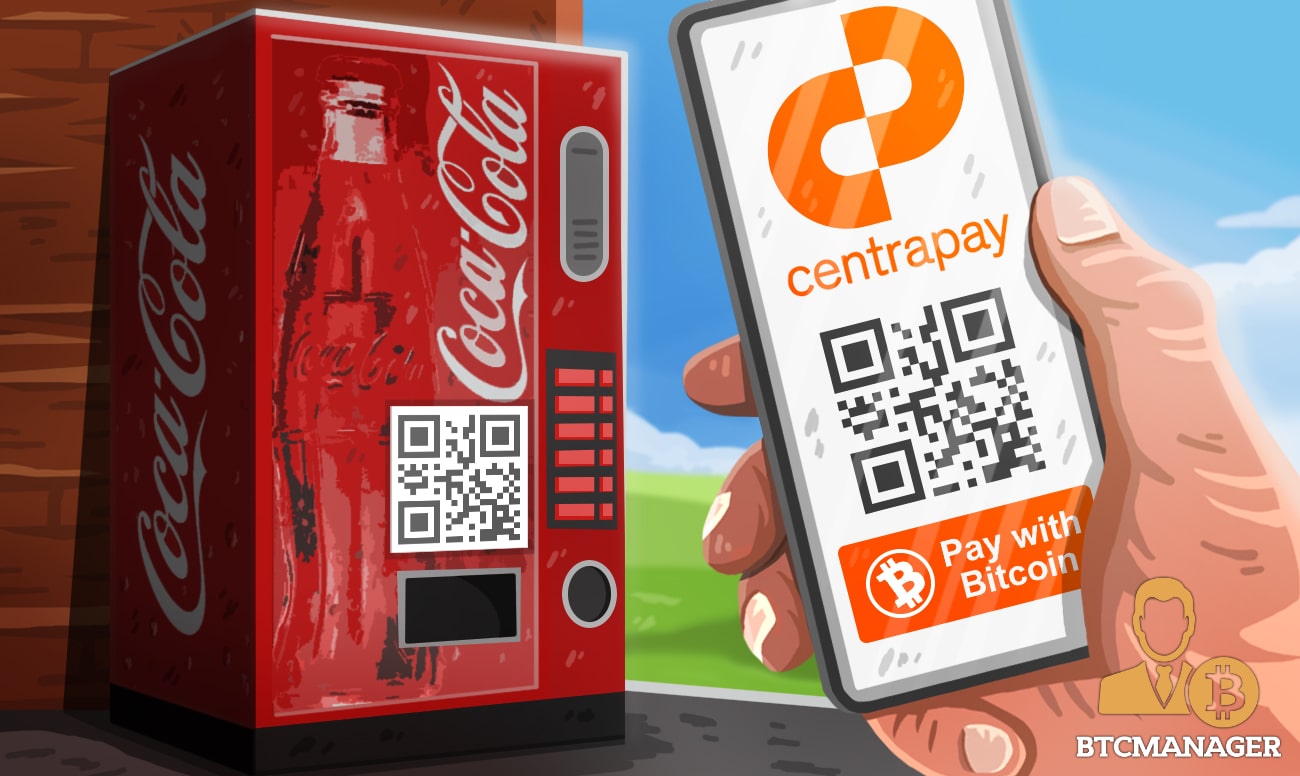 According to a press release issued on June 8, 2020, digital asset integrator Centrapay has partnered with Coca-Cola Amatil to enable Australia and New Zealand residents to buy soft drinks from vending machines through cryptocurrencies. 
Buying Coca-Cola with Cryptocurrencies Now Possible
Coca-Cola Amatil – the largest bottler and distributor in the Asia Pacific supporting 140 brands and more than 270 million consumers – has inked a deal with Centrapay to allow consumers to use their Sylo Smart Wallet to pay for items via digital currency.
In essence, the partnership makes it possible for Australians and Kiwis to buy popular soft drinks, including Coca-Cola, with cryptocurrencies across Amatil's vending network.
The alliance between Centrapay and Coca-Cola Amatil leverages the former's robust digital asset-centric platform to bring consumers, merchants, and machines closer in the physical world. Centrapay aims to bridge the gap between brands and individuals to increase revenue and operational efficiency for merchants.
Further, by tapping the benefits of digital assets – including their intangibility – the partnership will ensure that users keep physical interaction with a vending machine to a minimum. The touchless user experience is all the more critical when the world is battling the contagious coronavirus.
Contactless Purchase to Help Tackle the COVID-19 Crisis
According to sources close to the matter, Amatil's customers can use their Sylo Smart Wallet at any of the 2000+ Coca-Cola vending machines with a QR code payment sticker. These machines – located across Australia and New Zealand – will accept payments in cryptocurrencies and require people to touch the vending machine only once to take their purchase.
Commenting on the development, Jerome Faury, CEO, Centrapay, remarked:
"At Centrapay, we're working to create a future where individuals are in control of their own data and digital identity. Brands can connect directly and ethically with people, empowering them to make the right purchasing decision, whilst also supporting their retail and other distribution partners."
Adding,
"Now we've shown how it can work in Australia and New Zealand, we're looking to grow the business globally. We've established a presence in North America and will be targeting the US market next with some world-first innovations."
Faury added that reducing physical contact and addressing hygiene concerns is reflective of Centrapay's awareness toward the COVID-19 pandemic.
In related news, BTCManager reported in May that e-commerce giant Shopify had inked a deal with cryptocurrency payments processor CoinPayments to bring the option of paying with digital currencies to Shopify users.