Lolli Working with over 950 Retailers to Promote Bitcoin Adoption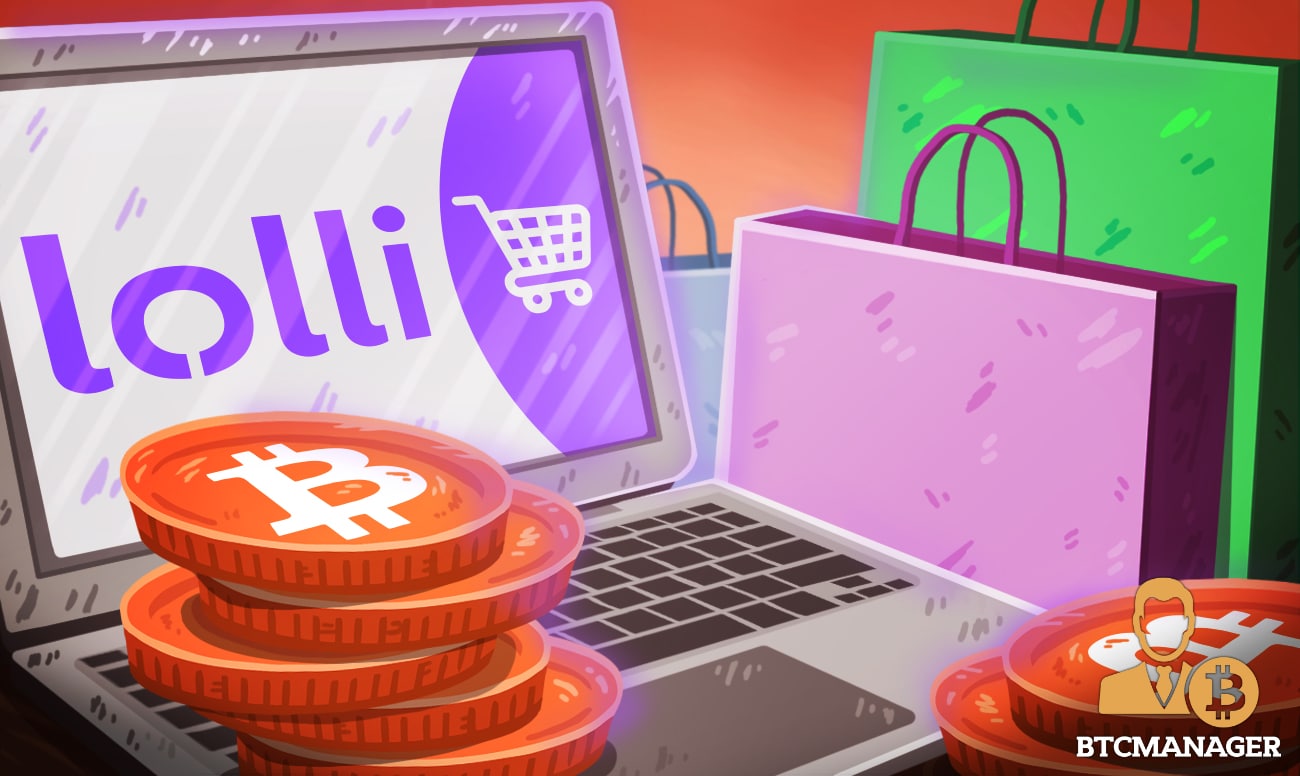 Lolli, a Bitcoin (BTC) powered app that rewards users with BTC when they shop at supported merchants, has revealed that it is currently working with more than 950 merchants across the world, with the sole aim of introducing the flagship digital currency to millions of consumers, according to reports on February 19, 2020.
Lolli Spreading the Bitcoin Gospel to the World
While Satoshi Nakamoto's Bitcoin still has a lot of die-hard critics who see the flagship cryptocurrency as nothing but a tool for criminals, Lolli has been working hard to change that narrative and promote mass adoption of Bitcoin (BTC).
In an interview with CNN's First Move, Alex Adelman, co-founder and chief executive officer of the Lolli bitcoin rewards app, revealed that the platform is now supported by nearly 1,000 merchants across the world.
Explaining further, Adelman made it clear to anchor Julia Chatterley that Lolli has succeeded in bringing numerous consumers into the fast-paced world of blockchain technology through its Bitcoin-powered cashback program.
In his words:
"What we are trying to create is the easiest way for people to get into Bitcoin, and we have done so through a cashback model. We partner with merchants and then those merchants pay us when our users shop on their platforms. Then we send people free bitcoin through their Lolli wallets."
Lolli Breaking the Barriers 
Interestingly, Adelman has revealed that a good number of top brands around the world, including Glossier and Expedia, an online travel shopping company established in 1996, have joined the Bitcoin bandwagon through Lolli and many more merchants have expressed interest in the program.
He added that:
"We have more than 950 merchants. We almost have a thousand, and these firms are joining the platform because it is the easiest way for them to get into Bitcoin as well. It is not just the consumers that we have created an easy on-ramp for. We are witnessing mass merchant adoption, and I think some of the biggest merchants in the world have already joined Lolli."
At a time when the price of Bitcoin (BTC) is on the verge of another exciting bull run, Adelman says about 90 percent of shoppers who receive bitcoin on Lolli prefer to 'hodl' onto their coins instead of exchanging it, a strong indication that people strongly believe in bitcoin as a store of value.