B2BX Cryptocurrency Exchange Secures Estonian Blockchain License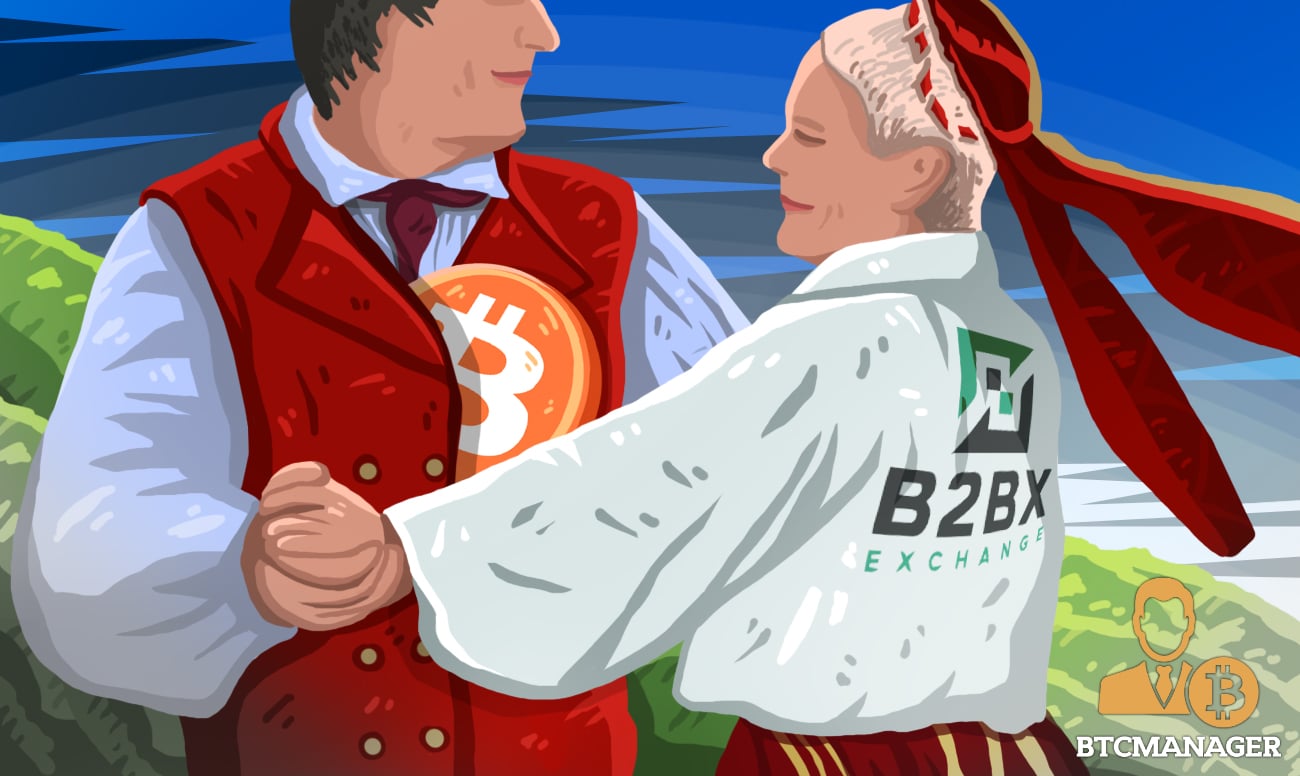 B2BX, a European digital assets exchange that supports major cryptocurrencies like bitcoin (BTC), ether (ETH), NEO (NEO), monero (XMR) and several others, has gotten approval from the Estonian Financial Intelligence Unit (FIU), making it one of the cryptoassets exchanges to be entirely regulated in crypto-friendly Europe, reported Finance Magnates on November 11, 2018.
B2BX Gets Regulators Greenlight
Per sources close to the matter, B2BX, a professional digital assets trading platform that services both retail and institutional investors, has now become a regulated crypto-related business in Europe.
The exchange, which claims to be a fully-featured spot trading platform for established cryptocurrencies, including bitcoin, cardano, litecoin and more, has reportedly secured a regulatory license from the FIU.
Commenting on the matter, CEO and founder of B2Broker group, Arthur Azizov expressed excitement over the new milestone reached by the exchange in Europe. The CEO also noted that B2BX becoming one of the first licensed cryptocurrency trading platforms in Europe is an enviable achievement amidst the fall of many other similar exchanges.
"I have long been a proponent of regulation which I believe will promote further the adoption of cryptocurrency," Azizov declared, noting that cryptocurrency traders using B2BX's platform can now carry out their business with added confidence, knowing full well that the exchange is safely regulated.
In addition to offering support for multiple cryptocurrencies, B2BX also allows traders to hold the five major U.S. dollar-pegged stablecoins currently in existence including the controversial Tether (USDT), Circle's USDC, Gemini Dollar (GUSD), PAX, and TUSD.
With the new licensure, B2BX strongly believes it would now be able to expand its range of products to include crypto-to-fiat products, increased daily limits for automatic deposits and withdrawals for clients and more.
Getting Licensed Beyond Estonia
With the Estonian blockchain license successfully secured, the B2BX team has reportedly hinted the exchange is now looking to get licensed in other crypto-friendly jurisdictions across the globe.
Although the exchange is yet to mention any particular nation, it has however made it clear that it is currently submitting applications to various regulators and will soon make an official announcement once approved.
While nation-states like China and even India have a very unfriendly stance towards digital assets, Gibraltar, Malta, Estonia, and a few other countries are poised to become a hotbed for all things distributed ledger technology (DLT), fintech, and cryptocurrencies.
As reported by BTCManager earlier in September 2018, Estonian authorities granted IronX cryptocurrency exchange a similar license in the state.