Bahrain Turns to the Blockchain for Creating "World-Class" Driver License Issuance System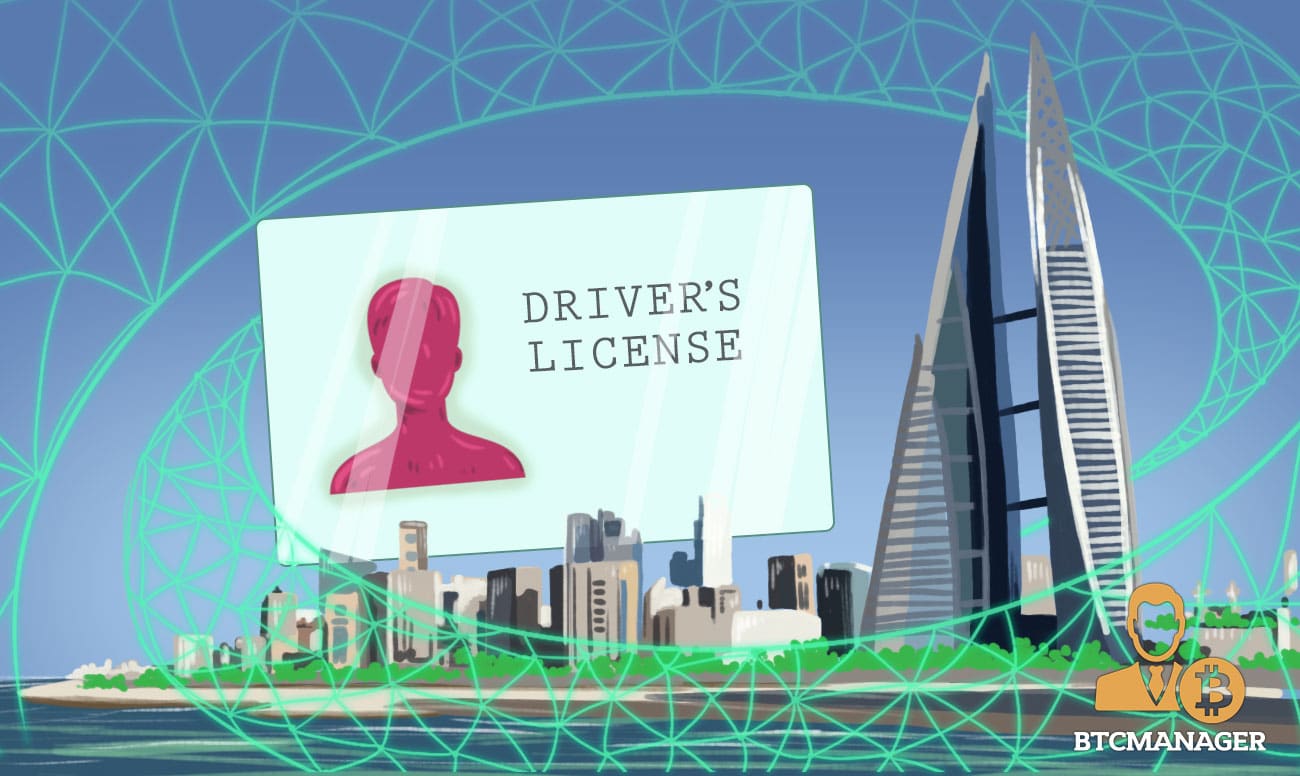 Widely-regarded as a game changer, the blockchain finds itself new use-cases seemingly every day, permeating as much more than a mere cryptocurrency feature. While its most obvious implementations may be that of making supply chain or financial markets more accountable and efficient, several projects prove otherwise, using the blockchain to track tuna or dispense beer.
Bahrain's Blockchain Push
On May 10, 2018, the Government of Bahrain adopted blockchain technology for yet another innovative purpose; maintaining a record of the country's driver licenses (DL).
As stated in an official release, the General Directorate of Traffic (GDT) aims to use the tech for cutting costs related to the DL application procedure, while also creating a new-standard for DL issuances. The release further claims the directive to be part of a broader move by the government, which seeks to develop world-class services in administrative doings. As of yet, there are no reports of other government departments in Bahrain turning to blockchain technology to realize the political vision.
Speaking on the development, Shaikh Abdulrahman bin Abdulwahab Al Khalifa, director general of the GDT, said:
"This registry will be a vital advancement in reducing the overall cost of maintaining critical vehicle information, offer greater efficiency in terms of supply chain management, and ensure a high level of transparency for all stakeholders in the vehicle registration ecosystem."
Technical Stakeholders Needed
As part of the GDT's plan, a technical partner would be appointed for the project in the coming months, to handle the system's basic design and implementation.
The project was announced at the royal prince-backed Gateway Gulf Forum, that saw upwards of five hundred CEOs and global investors from sectors such as oil, gas, real estate, tourism, and finance. With this clientele in mind, the country may be looking to implement blockchain in a plethora of sectors, seeking investment and technical expertise at such events.
The release confirms the sentiment of a corporate-led blockchain tech push, stating:
"The system is part of a project to build on recent advances in technology to further improve service delivery and facilitate private-sector-led opportunities."
Bahrain Looks Towards Becoming a Blockchain Player
The Middle Eastern economy has already overseen strong developments in the blockchain space, with a number of institutions chasing various blockchain technology initiatives. In August 2017, Bahrain-based Arab Banking Corporation joined the 200-company strong R3 distributed ledger consortium, aiming to strengthen banking services for customers.
Adding to this, the country also discussed a nation-wide blockchain project with the Monetary Authority of Singapore (MAS), seeking technical expertise and advice on the technology, as reported by local news.
In conclusion, Khalid Al Rumaihi, CEO of Bahrain Economic Development Board (BEDB) recognized the economic advancements the blockchain can bring to the country, as it looks to move forward from being an oil-dependent state:
"The ability for blockchain [technology] to be adopted at the country level is a huge opportunity for Bahrain to move into the spotlight as a pioneer in this space."