Bancor Announces Enjin Coin (ENJ) as a Bancor V2 Launch Pool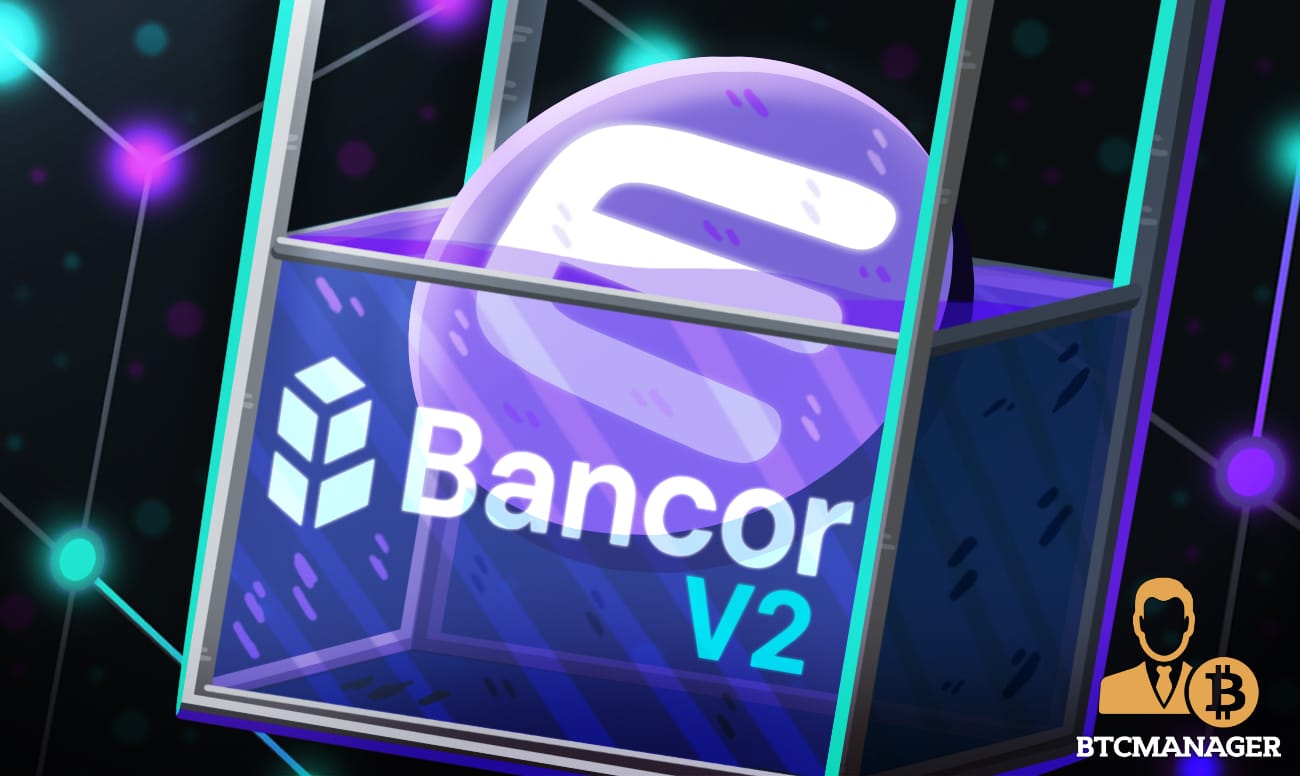 On-chain liquidity protocol Bancor today announced Enjin's native digital token, the Enjin Coin (ENJ), as a Bancor V2 launch pool.
Holding ENJ to Provide Liquidity and Earn Rewards
Slated to release this month, Bancor V2 is the second major version of liquidity provider Bancor.
In an announcement made on July 13, Bancor stated that the Bancor V2 pool will enable ENJ holders to offer liquidity and earn a share of the pool's trading fee, all while maintaining their long position on the token.
We're excited to partner with @Bancor to launch the Enjin Coin liquidity pool in the upcoming #BancorV2, powered by @Chainlink's brand new ENJ/ETH oracle!

Learn more about what this means for $ENJ hodlers: https://t.co/YWvWBlUizn#DeFi $BNT $ETH $LINK #Ethereum pic.twitter.com/qFDEEruXzH

— Enjin | We're Hiring! (@enjin) July 13, 2020
Close followers of the Enjin ecosystem are no strangers to the numerous use-cases of the ERD token.
Game developers leverage ENJ to mint next-generation ERC-1155 blockchain assets for their games. Similarly, gamers use ENJ to buy assets from the Enjin Marketplace. The launch of the Enjin Coin liquidity pool presents ENJ holders an opportunity to provide liquidity to both gamers and developers to foster the adoption of blockchain within the rapidly growing $152 billion games market.
Unlike existing automated market maker (AMM) solutions that require liquidity providers to split their holdings into several reserve assets, Bancor V2 offers liquidity providers the ability to:
1. Maintain 100% exposure to ENJ
2. Mitigate impermanent loss
3. Benefit from 20x liquidity amplification
Notably, the ENJ liquidity pool will tap Chainlink's (LINK) brand new ENJ/ETH decentralized price feed to achieve Bancor V2's aforementioned features.
Bancor selecting ENJ makes the token among the first pools to go live on Bancor V2. After the successful launch of the liquidity pool, either pool would be eligible to receive incentives to farm ENJ or BNT.
Currently, the Bancor V2 code is undergoing stress-testing and audits by ConsenSys Due Diligence and the 1inch.exchange team. The protocol is also running a public bug bounty prior to its Mainnet release.
ENJ Telegram Channel to Host Bancor AMA
Bancor added that it will be conducting an AMA in the ENJ Telegram Channel on July 22 (Wednesday), 11:00 AM EST. The AMA is aimed toward answering any and all questions pertaining to the functionality of the pools and the process of providing liquidity.
Interested individuals can submit their questions here and stand a chance to win BNT and frozen ENJ.
ENJ's integration with Bancor V2 is a testimony to a partnership that continues to grow stronger through the years.
For the uninitiated, ENJ was one of the earliest tokens to join Bancor V1 back in 2017, and the Enjin Wallet is one of the top crypto wallets that use Bancor for swaps.