Altcoin Explorer: Enjin Coin (ENJ), Bringing Blockchain to the Video Game Industry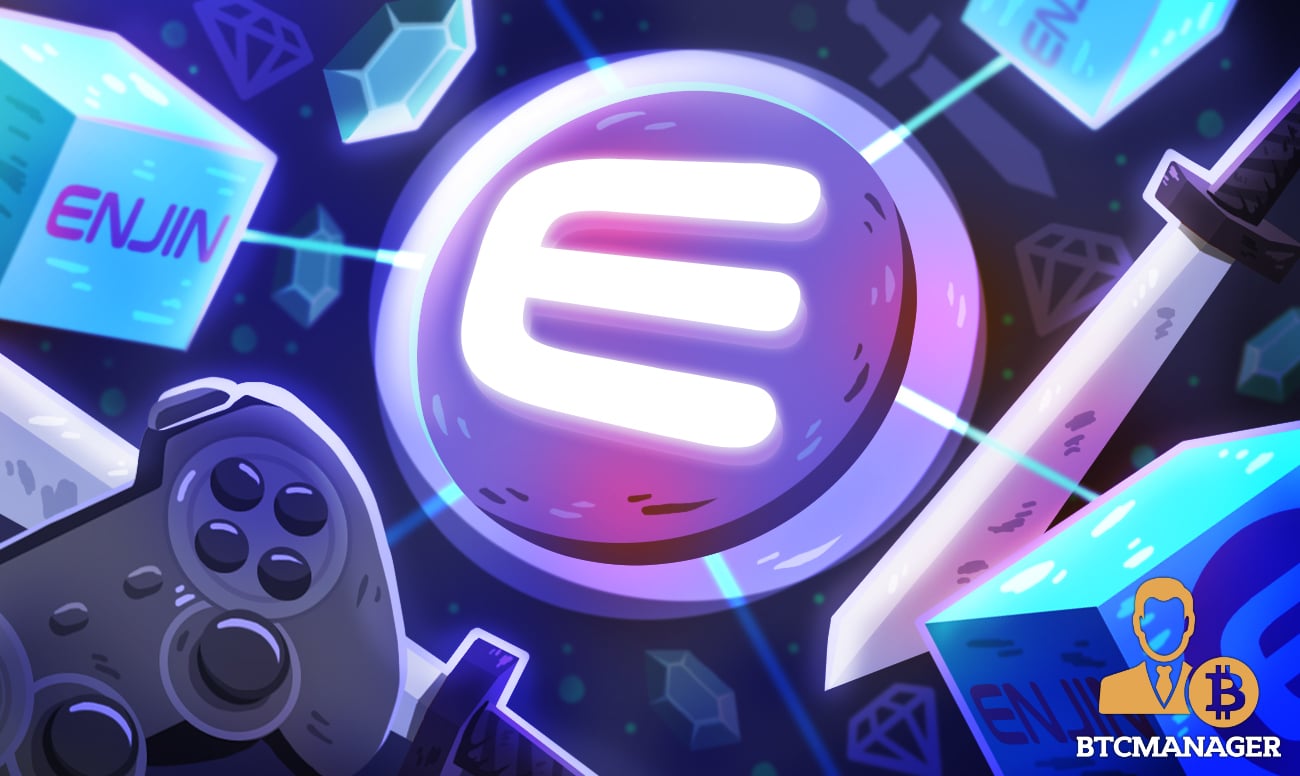 Enjin is building a holistic suite of products that help users develop, trade, and monetize with blockchain technology, with ease. Enjin's ecosystem is fueled by Enjin Coin (ENJ), a token used to directly back the value of blockchain assets.
According to data on its website, millions of people across the world have adopted Enjin's innovative products. Specifically, there have been 1 million installations of the Enjin Wallet and 53 million blockchain assets created via Enjin's blockchain game development platform. The company's blockchain asset marketplace also boasts 5.7 million ENJ in trading volume.
Major Components of the Enjin Ecosystem

Enjin's blockchain ecosystem is comprised of the Enjin Platform, Wallet, Explorer, Marketplace, and Beam. Here's a breakdown of each.
Enjin Coin (ENJ)

Launched in 2017, Enjin Coin (ENJ) is an Ethereum-based cryptocurrency that is used to directly back the value of digital assets. The process of infusing ENJ into these assets is called "minting." Every asset minted with the Enjin Platform is an Ethereum-based ERC-1155 asset.
However, the minting process can be reversed and as such, each asset can be "melted" back into ENJ. Melting helps to reduce the coin's supply, which makes it scarce. That being the case, the reduced supply and increasing demand for the asset help to boost its value.
According to Enjin, because ENJ has a real-life value, assets that are created with it also have real-life value. It can, therefore, be said that ENJ is a gold standard for digital assets. ENJ is also limited in supply, thus, it helps to regulate the creation of assets it backs.
Enjin Coin (ENJ) is the 48th largest cryptocurrency in the world by market capitalization. At press time, the price of ENJ sits at $0.204881, with a market cap of $168.25 million, as seen on CoinMarketCap.
Enjin Platform
The Enjin Platform provides an innovative and robust suite of tools and services for developing blockchain games and apps, and forms a significant component of the Enjin ecosystem. Built on top of the Ethereum blockchain, the Enjin Platform enables game engineers to leverage blockchain-based tools to integrate both — fungible and non-fungible tokens (NFTs) — to the ever-evolving world of gaming via smart contracts.
Essentially, the Enjin Platform is a blockchain Platform as a Service (PaaS) that facilitates gaming enthusiasts to develop blockchain games without necessarily having any knowledge of writing blockchain-related code. 
The Enjin Platform is a gateway to a world of exciting opportunities where individuals can fiddle with a whole host of blockchain tools and services to give their games a new look, story premise, and monetization mechanisms. 
The Enjin Platform's simple and straightforward approach to blockchain gaming makes it the go-to platform for individuals who might not necessarily have a coding background. Today, the platform powers a wide range of blockchain-based games including Grasshopper Farm, AlterVerse, and Space Misfits, among several others.
In addition, the platform also utilizes the Enjin Coin to "mint resources" to provide monetary value to in-game assets.
Enjin Wallet

Enjin also offers a secure cryptocurrency and blockchain asset wallet that can be used by crypto traders, holders, gamers, and developers. 
This user-friendly wallet is compatible with Android and iOS devices and is equipped with a slew of cutting-edge features, including blockchain gaming support, an integrated decentralized applications (dApps) browser, the marketplace, and in-wallet token swap via Kyber, Bancor, Changelly, and CoinSwitch.
One notable feature of the Enjin Wallet is its ability to enable users to create, import, and track an infinite number of blockchain wallets. What's more, the wallet is free of ads, which makes it non-intrusive. 
The Enjin Wallet is non-custodial, so users are in full control of their private key, using a 12-word passphrase backup to back up and access their wallet if their smartphone is misplaced. 
BTCManager reported on April 13, 2020, that users of the Enjin Wallet can send and melt up to 100 distinct non-fungible and fungible ERC-1155 blockchain tokens in a single transaction.
The Enjin Marketplace
The Enjin Marketplace offers users the opportunity to buy and sell unique blockchain assets like gaming items and collectibles. These digital assets can be bought using ENJ.
So far, 5.7 million ENJ has been spent on virtual assets in the Enjin Marketplace, and 50,000 ENJ is the largest amount spent on a single digital item in this market (Binance's rare "Exchange the World" token). This marketplace is directly integrated with the Enjin Wallet, so users can list and purchase assets right from their app with just a few clicks.
Enjin Beam
Enjin Beam is a QR blockchain asset distribution system that games and businesses can use to grow and engage their audience. With Beam, assets are embedded into a QR code, which can be placed anywhere visible, from social media and ads to videos, posters, and websites. 
While Beam is currently in closed access, it has already been used to distribute over 171,000 items to 53,000 participants around the world.
Recent Developments
There has been a lot of exciting news surrounding Enjin of late.
On May 28, 2020, BTCManager reported that the EnjinCraft plugin, an open-source blockchain plugin has been made available to about 200,000 Minecraft servers. Consequently, it allows players to integrate their blockchain assets into Minecraft. Enjin also released its new blockchain SDK for Java on this day. 
BTCManager also informed on May 6, 2020, that Enjin has partnered with Godot, an open-source game engine to launch Enjin SDC for Godot. Also, the launch enables developers to create and implement blockchain assets into their games.
On a recent note, on June 10, 2020, major cryptocurrency exchange Crypto.com announced the listing of the Enjin Coin on The Syndicate Lite platform. According to the announcement, all Crypto.com Coin (CRO) token stakers will be eligible to participate in a discounted sale event for 250,000 USD worth of ENJ at a 25% discount. 
ENJ will be listed on the Crypto.com exchange on June 23, 2020, with the ENJ/USDT and ENJ/CRO trading pairs. Interested individuals can learn more about the announcement here.
Conclusion
In a relatively short period of time, Enjin has cemented itself as a leading developer in the blockchain gaming space with a secure blockchain wallet, marketplace, and other unique products designed to simplify and accelerate blockchain adoption. 
As blockchain continues to witness wider adoption across industries, including gaming, expect Enjin to spearhead the movement with its continually innovative products and services.