11-Year Old Mints Enjin-Based NFTs to Aid Humanitarian Efforts Amid COVID-19 Pandemic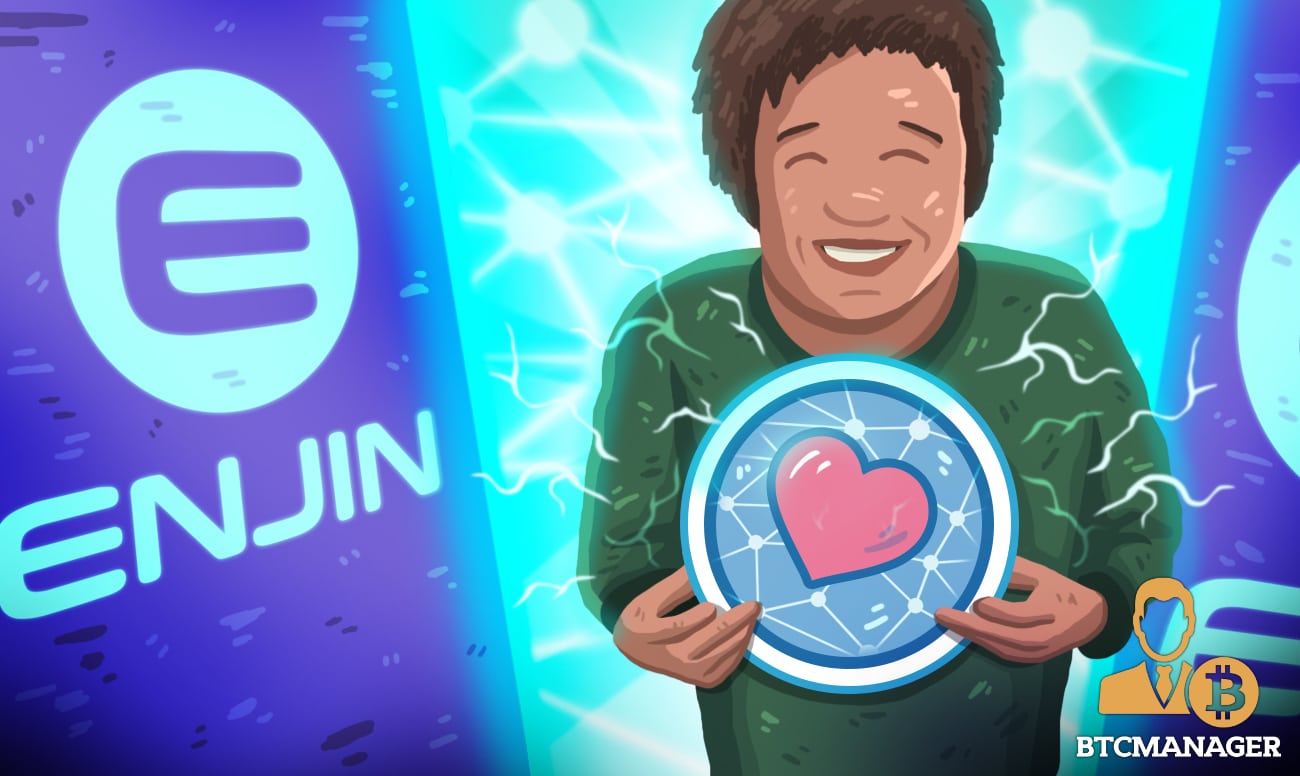 Micah, the 11-year old son of Enjin (ENJ) community member Tim, has minted non-fungible tokens (NFT) backed by ENJ to support people in vulnerable communities affected by the ongoing COVID-19 pandemic.
Random Acts of Kindness Token
The "anti-coronavirus cache" created by the 11-year old comprises ERC-1155 blockchain assets all backed by ENJ, the native digital token of the Enjin ecosystem. Among these digital assets are Random Acts of Kindness tokens designed to highlight the thoughtful efforts of people around the world in providing support to the people hardest hit by the coronavirus pandemic.
Welcome to the anti Corona Virus Cache Club!https://t.co/veLL4UjDAI
The 1st, 2nd and 3rd fastest to collect all 9 of the other assets will be given a free golden toilet paper. Two others will be chosen randomly. Just like, follow, retweet and reply with your wallet address.

— WhiteRabbit1111 – Historically Significant NFTs (@WRabbit1111) April 8, 2020
Commenting on his motivation for creating the tokens, Micah said:

"I wanted to make a collectibles game that is fun for everyone whilst they are stuck at home and that shares some happiness around too."
For Micah's father, the newly minted NFTs represent "a piece of global history forever preserved on the blockchain."
All the tokens in the anti-coronavirus cache can be traded on the Enjin marketplace. According to the details shared with BTCManager, the proceeds from the token sales will be donated to CARE — a non-profit humanitarian organization established to fighting poverty around the world. In light of the COVID-19 pandemic, CARE is mobilizing efforts to support highly vulnerable communities adversely affected by the virus.
A Random Act of Kindness is incoming for Enjin MFT holders!

"It is in the darkest times that every prepper needs to be ready to shine some light and surprise unsuspecting people with a random act of kindness."https://t.co/CmQXRxMGCO

Thank you @WRabbit1111 for this gesture! 💜 pic.twitter.com/SpPzZTDO0K

— Enjin I We're Hiring! 🙌 (@enjin) April 14, 2020
NFTs — ERC-721 and ERC-1155 — have become popular in the collectibles and gaming niches of the emerging crypto market. Some projects are even exploring the possibility of expanding the NFT ecosystem into deployment areas like identity and certification.
Enjin as a blockchain gaming project has also made significant efforts to promote NFT adoption. As previously reported by BTCManager, Enjin Wallet now supports the sending of up to 100 NFTs per transaction.
Crypto and Blockchain Deployment Against Coronavirus
The crypto industry hasn't shied away from contributing to relief efforts aimed at softening the blow being dealt worldwide by COVID-19. Back in March, crypto exchange giant Binance committed $5 million to assist relief campaigns across the globe.
Earlier in February, the Stellar Lumens Foundation also pledged a $2.5 million donation to UNICEF and other frontline organizations working to tackle the pandemic. Apart from humanitarian assistance, blockchain technology is also being utilized to fight the spread of fake news related to pandemic.