COVID-19: Stellar Lumens (XLM) Community, SDF and Lumenthropy Donate to Charities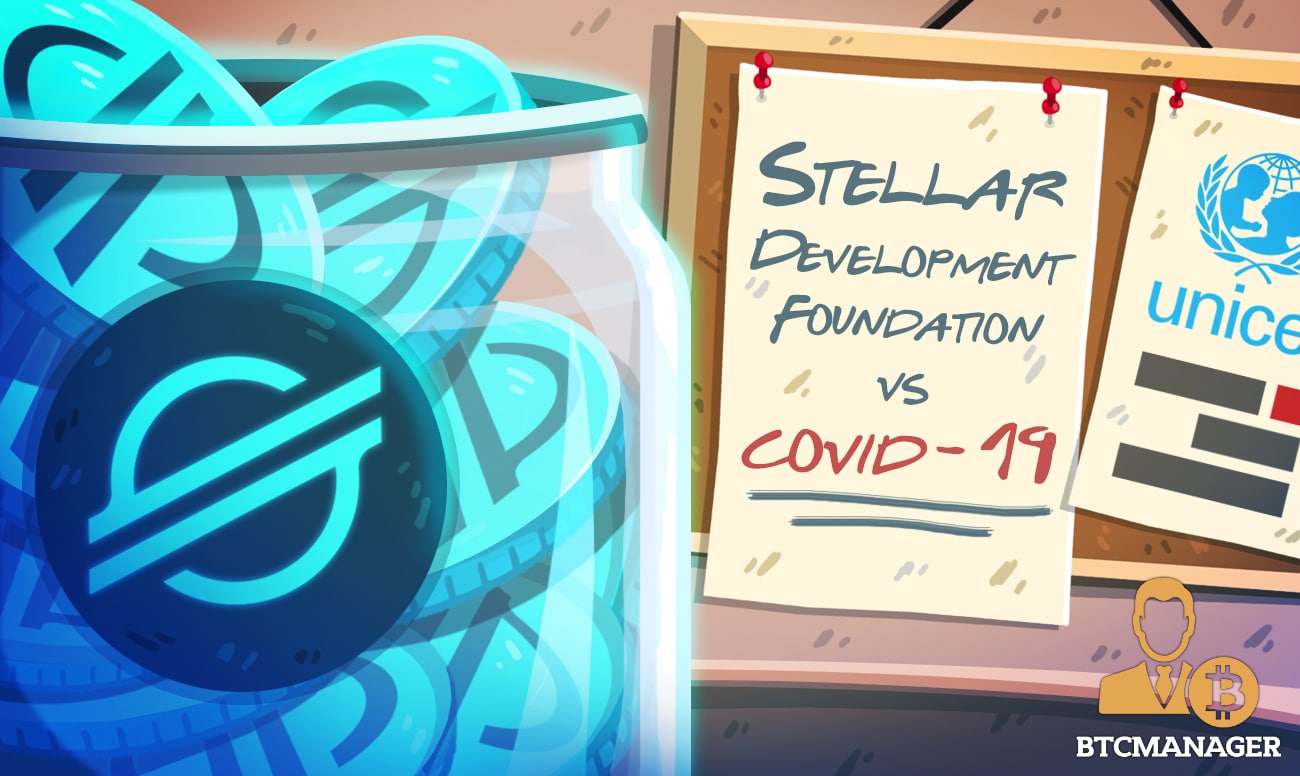 The Stellar Development Foundation (SDF), Lumenthropy, an XML-powered philanthropic organization and the Stellar community have launched a donation program that aims to give out 2.5 million lumens to XML-supported charities like UNICEF and others to enable them to tackle the coronavirus pandemic, according to a blog post on April 1, 2020.
SDF Launches XLM Donation Initiative 
While the year 2020 did not kick off on a particularly good note due to the carryover of the coronavirus epidemic which began in Wuhan, China in December 2019, the Stellar Development Foundation (SDF), the non-profit organization in charge of the Stellar blockchain project is now set to put a smile on the faces of many.
As stated in blog post, the SDF is collaborating with Lumenthropy and the Stellar lumens (XLM) community to launch the SDF Donation Matching Program, which aims to bless a select group of charities that accept XLM donations with a massive 2.5 million in the token.
The SDF says:
"The world is facing a severe crisis and at the Stellar Development Foundation, we believe we're in a position to help. The SDF has XLM reserves, Stellar has an active community. With the combined power of those two things, we can work together to help organizations that are creating vital change in the world, and we can help them today."
SDF Lumens Donation Strategy 
Specifically, the SDF has made it clear that it will kickstart the program this April with a donation of 100,000 XLM ($4,208.8) to lumens-supported charities including UNICEF, Heifer International, Watsi, Freedom of the Press, Women Who Code The Tor Project, among others.
What's more, the SDF says it will monitor the Stellar wallets of these charities every week and match the total donations made to these organizations by the Stellar lumens community.
To participate in the program, members of the Stellar lumens (XLM) ecosystem are required to logon to the Lumenthropy site and make donations to their preferred charity organization on their specific donation page.
In related news, BTCManager informed earlier in February 2020 that the SDF has officially become a member of the Blockchain Association, as part of larger plans to accelerate blockchain adoption.
At press time the price of lumens (XLM) is up by 2.70 percent on the 24-hour timeframe, trading at $0.042055, with a market cap of $853 million, as seen on CoinMarketCap.