U.K.: Lancashire Cricket Club to Issue 2020 Season Tickets Over Blockchain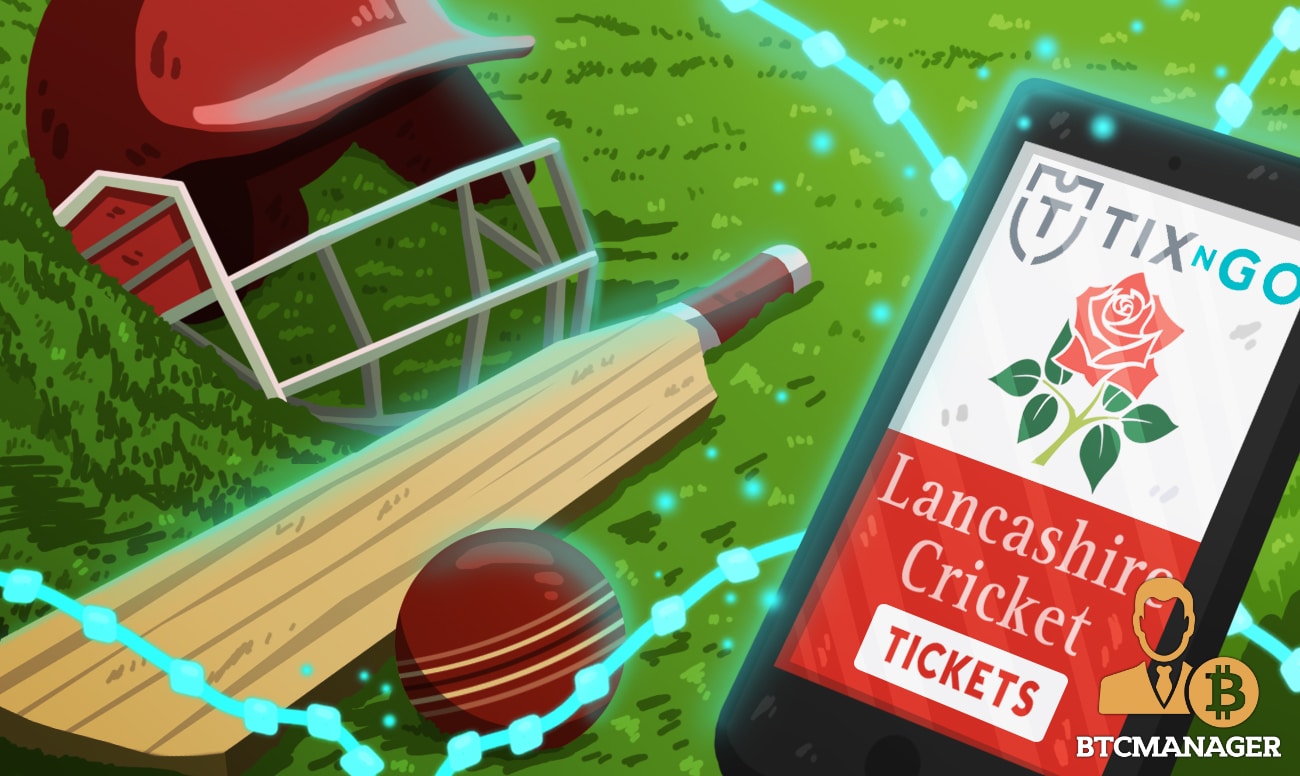 U.K.-based country cricket club – Lancashire Cricket Club – has inked a deal with distributed ledger technology (DLT) ticketing supplier TIXnGO to distributed match tickets via a blockchain-powered platform for all home and worldwide fixtures scheduled to take place on its turf in 2020. This, according to a report by Sunriseread, April 1, 2020.
Lancashire Cricket Club Embraces Blockchain
In a bid to make the process of the sale of sporting event fixtures more transparent, U.K.'s Lancashire Cricket Club has teamed up with tech startup TIXnGO to sell tickets in a fully transparent and traceable manner.
Per sources close to the matter, the tickets distributed through the aforementioned blockchain platform will be easily traceable. Further, they will also be distinctive to the purchaser and almost unattainable to counterfeit. The DLT-enabled solution also comprises a new facility that streamlines the method of transferring or reselling tickets.
For the uninitiated, BTCManager previously reported how the Lancashire cricket club had hinted that it was mulling the implementation of a blockchain-enabled ticket distribution platform to improve its digital ticketing technology.
Reportedly, the brand new blockchain ticketing platform has been developed after carefully imbibing the feedback and expertise received throughout the 2019 season.
Commenting on the development, David Hornby, managing director, SecuTix, said:
"Blockchain expertise addresses lots of the ticketing points that each sports activities organisations and followers alike face. It simply plugs into Lancashire's current ticketing system to provide followers a higher and safer digital cell tickets expertise."
Blockchain Becoming Increasingly Popular in the Sports World
In fact, this development is not an outlier in that a lot of sporting teams – including cricket clubs – across the globe are increasingly warming up to blockchain technology to streamline their operations and further build their brand and goodwill in the relevant industry market.
For instance, BTCManager reported in December 2019 how the UEFA had partnered with Ethereum-based mobile wallet provider AlphaWallet to tokenize close to 20,000 VIP tickets for the UEFA Euro 2020.
On a more recent note, the European football association announced on February 17, 2020, that it would be using its DLT-powered mobile app to distribute more than one million football match tickets.