Band Protocol's VRF Now Available on Cronos Testnet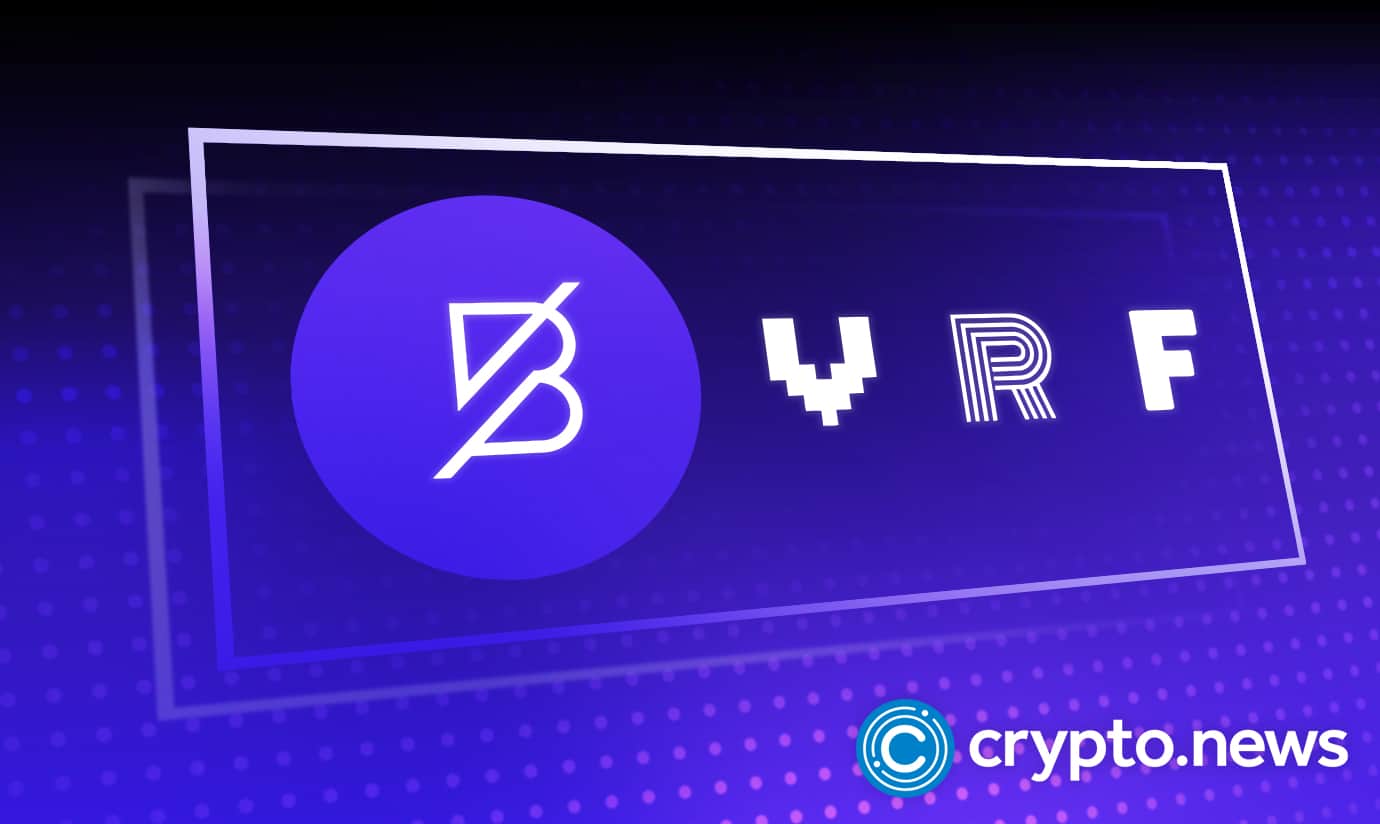 Cronos announces the availability of Band Protocol's Verifiable Random Function (VRF) on its testnet. Cronos will enrich its blockchain ecosystem with a new fundamental band service.
VRF Available on Cronos Chain
Just recently, on the 30th of September, Band Protocol took to its Twitter page to announce the launch of its verifiable random function (VRF) to enable an unlimited number of functions on the blockchain that require randomness. At its launch, Band onboarded 8 blockchain networks on its VRF, including Cronos.
Earlier this morning, on its Twitter page, Cronos announced a new update on its testnet. The Band's VRF is now available on the Cronos Chain. This will enable the Cronos Blockchain network to verify its own fair operations like gaming, sampling, simulation, NFT distributions, in-game randomness, and many more.
Also, the VRF function allows developers to integrate into their DApps on several testnets and smart contracts to retrieve random numbers that are verifiable on-chain.
Band Protocol's Verifiable Random Function (VRF)
Band Protocol is a cross-chain data oracle platform aggregating and connecting real-world data and APIs to smart contracts. Band offers various services, including the data provider platform, IBC bridges, Oracle scripts, and more. Band's VRF serves as the first product of the BandBuilderVerse, a high-quality developer tool kit developed by the band team.
Band Protocol's VRF generates verifiable and unpredictable random values and proofs on-chain using a secured cryptographic algorithm. The VRF is a very useful tool for several blockchain networks as it allows a wide range of applications and networks that need to verify their own fair operations, like gaming, sampling, and simulation, to do so easily.
Band VRF Is Available on Eight Other Blockchain Networks
With its VRF launch, Band Protocol provides a solution for verifiable pseudorandomness based on the BandChain blockchain. Band protocol uses a Verifiable Random Function (VRF) "to cryptographically secure and verify that output results have not and cannot be tampered with."
There are currently eight blockchain networks using Band Protocol's Verifiable Random Function. These include Ethereum, BNB Chain, Polygon, Avalanche, Optimism, OKX Chain, Oasis, and its most recent user, Cronos.
How It works
According to Band Protocol's Twitter thread, "the BandChain Verifiable Randomness is a VRF system that serves requests from dApps. Validators on the BandChain and the VRF Oracle Script are responsible for generating the random number requests that are verifiably random".
Validated results are then stored on the BandChain to serve as proof of the random number generation process, after which the results are returned to the requested dApps.
Random number generators like VRF are required to produce unpredictable results. VRF from Oracle enables applications to verify their own fair operations.
About Cronos
Cronos, or CRO, is the utility token for the Crypto.com exchange. The Cronos coin, CRO, is the native cryptocurrency of the crypto.com Blockchain and the Cronos EVM chain.
CRO can be used for payments on the platform and is staked to qualify for various other benefits. It is the first blockchain network to interoperate with the Ethereum and Cosmos ecosystems.