Bank of England Doubles Down on Digital Currency Plans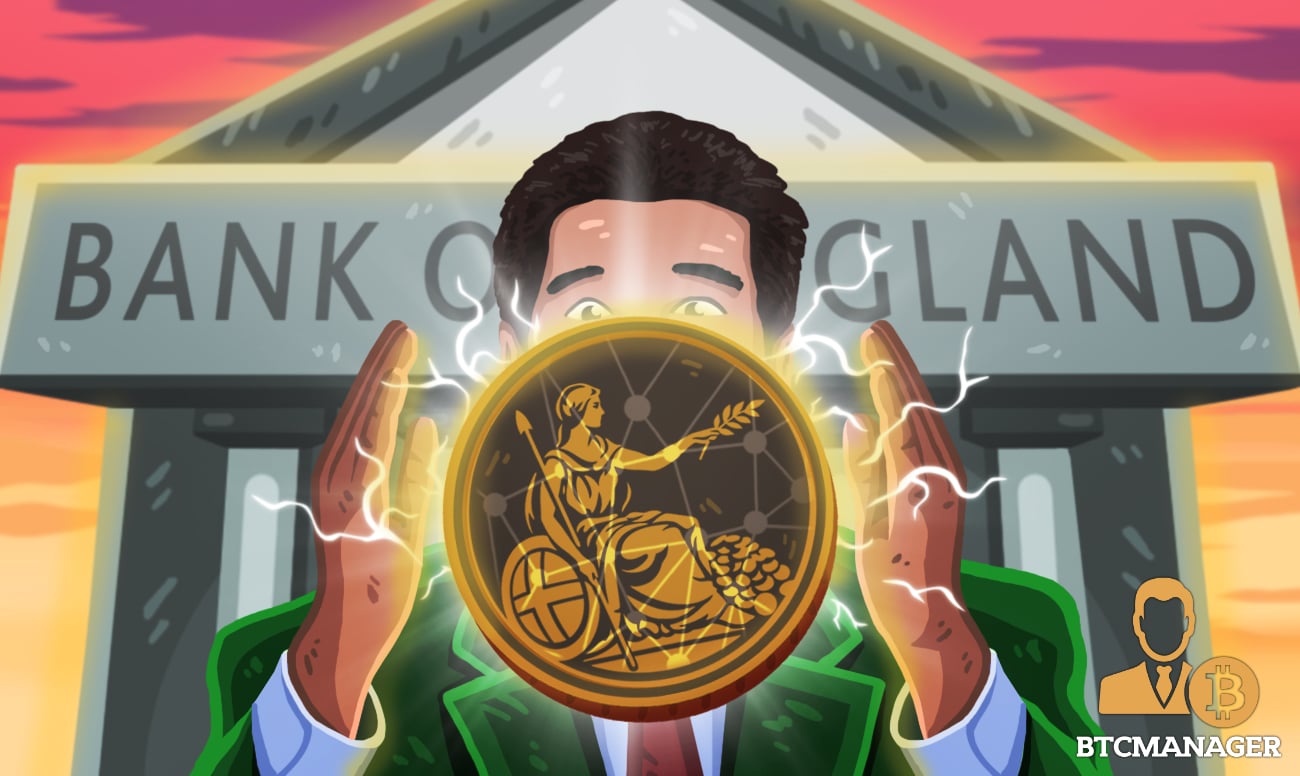 The English central bank has outlined its plans for a CBDC, confirming their intent to act on monetary innovation. According to the research paper, the digital currency will run in tandem with the Real Time Gross Settlement (RTGS) system with intermediaries in charge of issuance to the public, March 13, 2020.
BoE Takes Inspiration from Chna
Digital currencies issued by central banks and governments were initially theorized to focus on the corporate sector, acting as a form of money between the central bank and the commercial system. However, as plans have unfolded, most CBDCs have taken on the role of being consumer-focused currencies.
The CBDC probably won't run on a distributed ledger, says the Bank of England. Moreover, issuance will be delegated to intermediaries that have direct contact with consumers. This sounds eerily similar to China's digital yuan, which also follows the exact same model.
In 2006, 63% of all transactions in the U.K were in cash; this number fell to 28% in 2018. Consumers moving from cash to digital forms of money have been at the heart of the digital revolution, causing a spur of monetary innovation with the help of distributed ledgers and cryptocurrency. Sovereign institutions have taken these principles and are attempting to implement them in a centralized fashion.
Mark Carney, Governor of the Bank of England, introduced the idea of a global digital currency to challenge the dollar's hegemony over global finance. He has also urged other central bank chiefs to actively look into digital currencies.
CBDC Research
Central banks have begun research into the prospect of a digital currency. From anti-crypto governments like India to more liberal ones like the Marshall Islands, the future of monetary policy and currency has been set.
However, these currencies will not be decentralized or permissionless by any means. They won't even use a base layer that is distributed. Even if by some miracle they were, the distribution layer would be between the central bank and the intermediaries aiding them in distributing the CBDC.
All of the research and implementation thus far points to this. The silver lining is that none of these sovereign currencies have the ability to shake the moat Bitcoin and other truly decentralized currencies have built.