Bank of Russia to Develop Digitial Mortgage on Blockchain Platform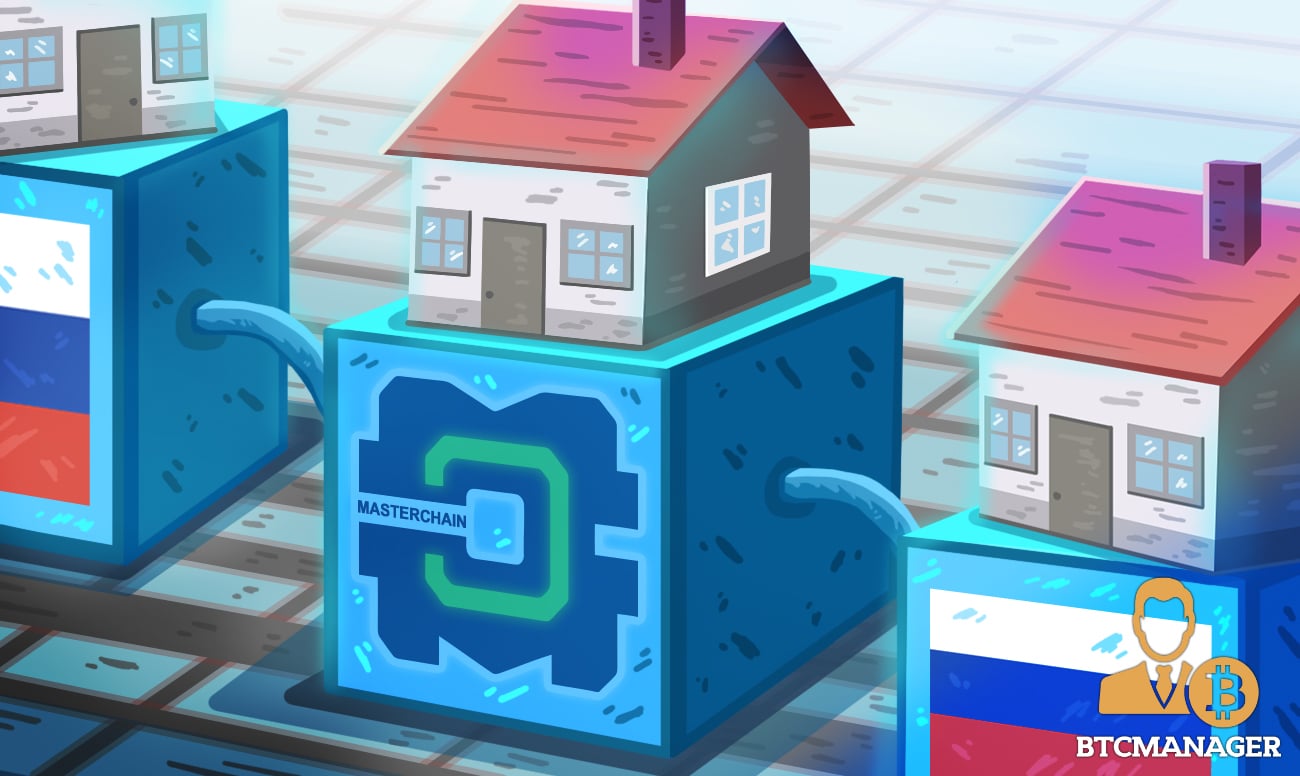 Russia's central bank, the Bank of Russia, is looking to develop a digital mortgage on Masterchain, a government-backed blockchain project.
Leveraging Blockchain for Mortgage Issuance
According to a report by a local news outlet, Ria, on Thursday (May 28, 2020), Olga Skoronogatova, Bank of Russia's First Deputy Governor, revealed the plan of the central bank during an online meeting.
In one of Olga's statements, the First Deputy Chief stated the use of electronic mortgages on  Masterchain has begun, which is necessary to launch the digital mortgage platform. The test phase is carried out in conjunction with nine banks, whose names were not revealed.
Furthermore, Olga revealed that the apex bank already sent its proposals on the digital mortgage to the Russian government and the Federal Service for State Registration, Cadastre, and Cartography (Rosreestr). According to a statement from the apex bank's First Deputy Governor:
"And what we now they gave the proposal directly to the government and Rosreestr – this is to finalize the process so that the full cycle of digital mortgage operations is implemented on the master chain."
Both the primary and secondary mortgage markets are seeing increased blockchain utilization as part of the broader decentralized credit endeavor. Even projects like Ethereum-based virtual reality platform Decentraland is even expanding its market focus to include mortgages. Back in November 2018, Decentraland partnered with RCN to launch mortgages on its platform.
For participants in the blockchain mortgage space, the novel tech offers accurate record-keeping and cost-saving advantages. The immutability of decentralized ledgers also means an easier chain of title verification procedures.
Crypto and Blockchain Adoption in Russia
While Russia is more open towards blockchain technology, cryptocurrency, on the other hand, has not seen solid support from the Russian government. Back in February 2020, the Bank of Russia proposed an amendment to the country's digital assets law to include tokenization platforms, following the finalization of a blockchain tokenization pilot in conjunction with Nornickel.
 Also, as reported by BTCManager earlier in May 2020, Russia's parliament, the Duma, is set to hear new draft bills stating the prohibition of the use of cryptocurrencies on any of the country's facilities, while proposing a fine as high as $28,000 and imprisonment of up to seven years for violators.
On creating a sovereign digital currency, Elvira Nabiullina, President of the Bank of Russia, stated that the country was not yet keen on joining the central bank digital currency (CBDC) bandwagon, as a digital rouble was of no benefit to Russia's economy.