Bicycle Cards Buys $187,000 Bored Ape NFT, Set to Roll Out New NFT-Themed Playing Cards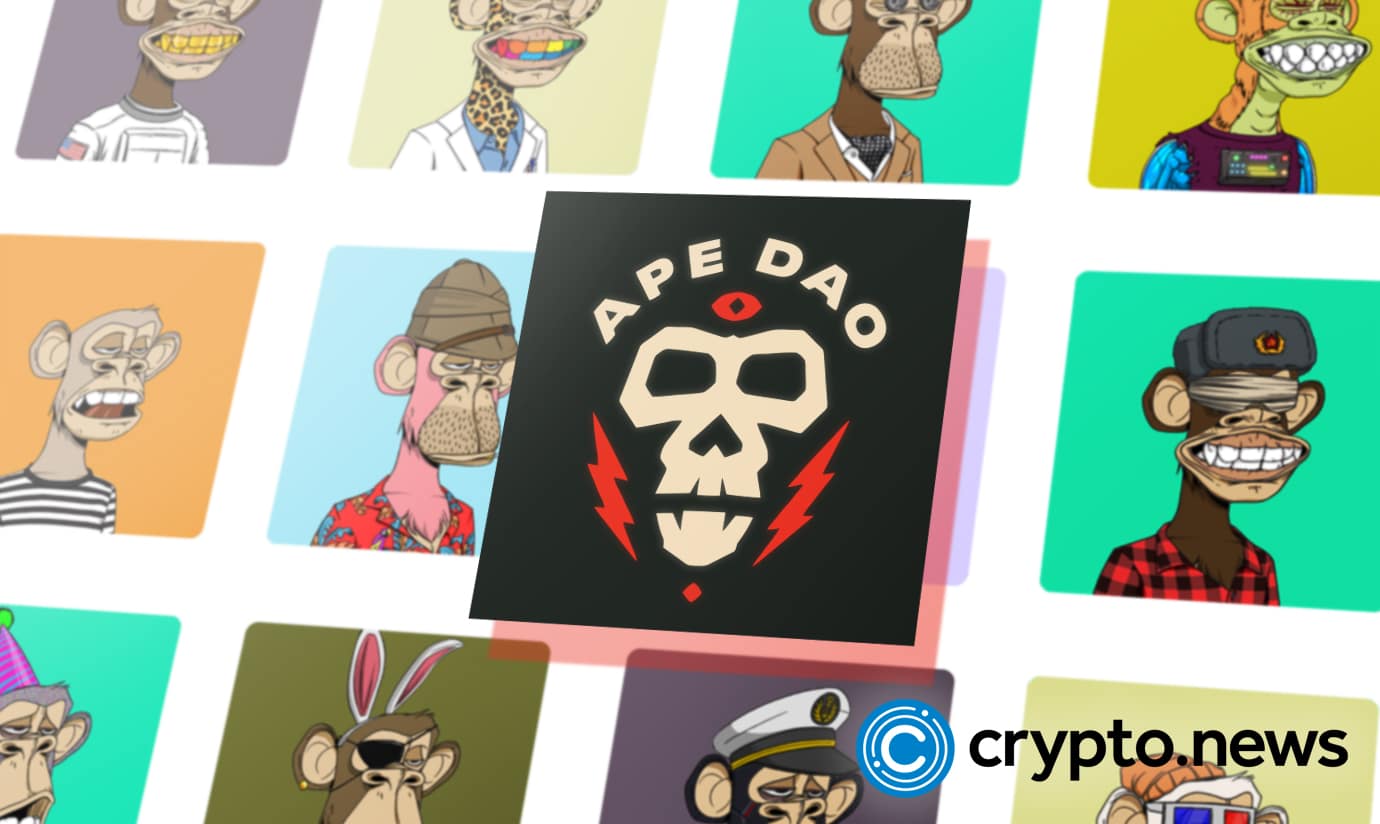 137-Year-Old playing cards brand, Bicycle, has bought Bored Ape NFT #1227. Bicycle is creating new decks of Ape-branded cards, with plans to collaborate with other NFT owners.
Bicycle Cards Buys Bored Ape NFT
Century-old playing cards brand Bicycle Cards has announced its purchase of Bored Ape Yacht Club NFT #1227 and plans to release new Ape-themed decks of playing cards. In a thread on Twitter yesterday, the 19th of October, Bicycle announced the possibility of further playing card decks in collaboration with other Bored Ape owners.
Bicycle, a physical playing card brand established in the 1880s currently under parent company Cartamundi, announced yesterday that it purchased a Bored Ape NFT #1227 for $187,000 and plans to create and sell physical playing cards using the artwork. The long-running card brand also aims to work with other Ape owners to create additional NFT-branded decks potentially. 
The Bored Ape #1227 was purchased by Bicycle in June for over 103 ETH, worth approximately $187,000 at the time. The purchase was facilitated by popular Miami-based crypto payments firm Moonpay. The payments were calculated based on public blockchain data. Moonpay has also facilitated NFT purchases for celebrities like Jimmy Fallon and Post Malone.
Playing Cards Brand Promotes Web3
Bicycle's new NFT, the Bores Ape #1227, is an artwork Ape designed with joker playing cards in a helmet. It is one of just 2% of the 10,000 total Ethereum NFTs that have that attribute. Bicycle has said it specifically chose the Ape because it has a futuristic-looking visor, which it said makes the character look like a "metaverse explorer," nodding towards the brand's ongoing ambitions in the Web3 space.
The card maker has also revealed plans to release a physical deck of playing cards in 2023 designed with its Bored Ape artwork on the packaging and on the individual cards. According to Bicycle, the new NFT-branded cards will be released widely to the public, but the brand may also release exclusive decks for holders.
Also, Bicycle has called out for collaboration with NFT owners whose owned Apes could also be used for additional decks of cards in the future as it intends to engage with the community of Bored Ape holders in the weeks ahead.
Bicycle Is Set to Bridge the Gap Between Tradition and Innovation
While speaking on the new purchase in a recent interview, Masha Ievseieva, global VP of Brand Commercialization at Cartamundi, said:
"It's actually a natural progression of the brand because what we want to do is bridge tradition with innovation, NFTs are becoming part of our daily lives, and we want to make sure that we bring our community into this future."
According to Ievseieva:
"It's communities like the Bored Ape Yacht Club that are shaping the future of the internet and the future of Web3. Holders that are part of the community, they are pioneering and are the most innovative in the space."
Bicycle's new NFT purchases mark the firm's second move towards Web3 adoption. Late last year, the brand released its own collection of Ethereum NFTs in which artists imagined what playing cards would look like in the future. The NFTs also enabled holders to receive a limited-edition deck of physical cards.