Billionaire Entrepreneur Mark Cuban Reveals he Holds Bancor (BNT)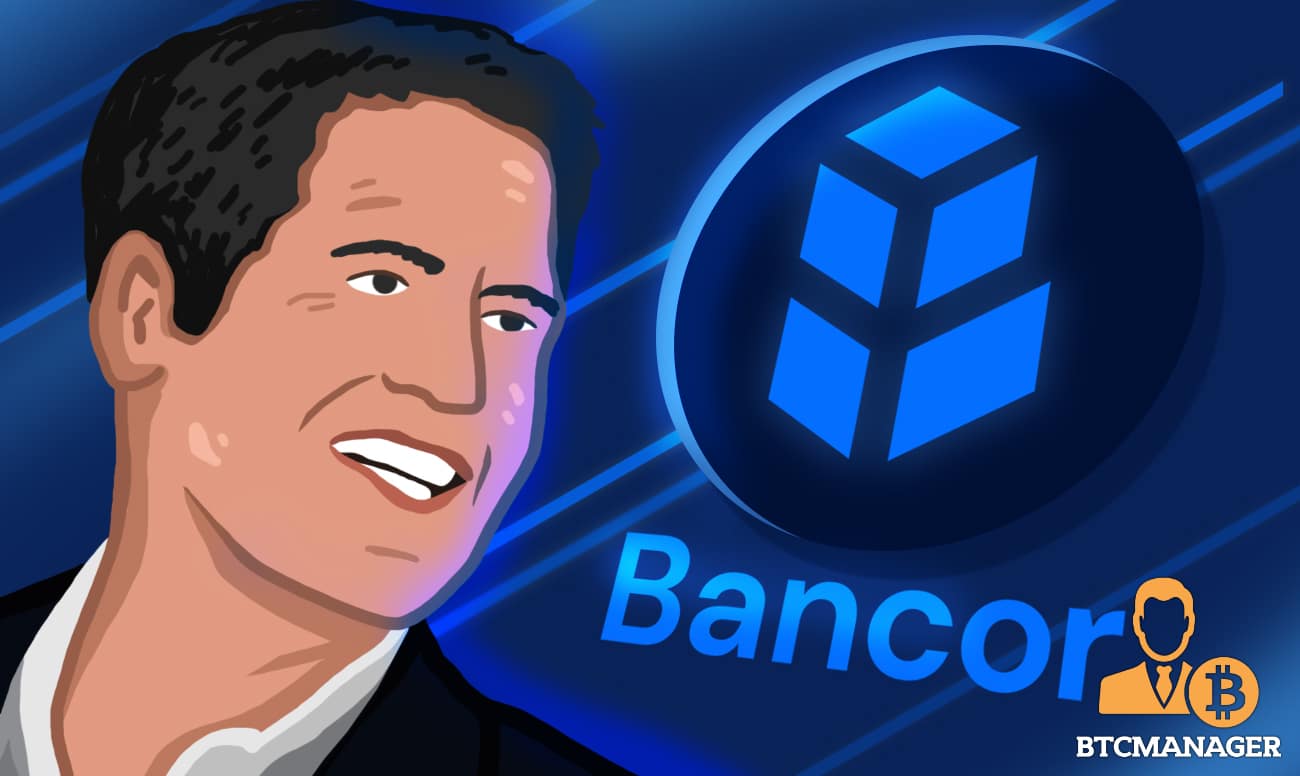 Mark Cuban holds BNT — the token for decentralized finance (DeFi) protocol Bancor, citing the simplicity, impermanent-loss protection, and user-friendly nature of the DeFi platform as his major reasons.
Mark Cuban Chooses Bancor (BNT)
Billionaire Mark Cuban, a former bitcoin (BTC) skeptic that has now embraced decentralized finance (DeFi), has been welcomed by the Bancor Network team for choosing the platform as his preferred decentralized exchange (DEX).
Bancor tweeted:
https://twitter.com/Bancor/status/1402312882730176512
For those who are unaware, Mark Cuban is the owner of Dallas Mavericks, an American professional basketball team and he's also an executive producer of the Shark Tank reality television show.
Bitcoin has had its fair share of critics in its entire history and Cuban used to be one of them. In December 2019, Cuban reportedly said the world's flagship cryptocurrency has no chance of becoming a reliable currency, as it is "too difficult to use, too easy to hack, way too easy to lose, too hard to understand, and too hard to assess a value."
The Bancor (BNT) Advantage 
While Bancor remains a pioneer in the decentralized finance (DeFi) space, the coming of automated market makers like Uniswap (UNI), amongst others, somehow took the shine away from the former. However, the team has been integrating innovative features into the Bancor Network aimed at making it more attractive to users.
In 2020, Bancor rolled out Bancor v2.1, an upgrade to the first iteration of its AMM and the protocol's profitability has been on the increase since then. The major advantage Bancor v2.1 has over other DEXs is the impermanent loss protection, which makes it impossible for liquidity providers to incur losses due to the price volatility of their staked tokens. To escape impermanent loss, Bancor LPs must provide liquidity for at least 100 days.
That's not all, Bancor V2 offers users more flexibility and simplicity via its "Single-Sided Exposure" feature, which allows users to provide liquidity with just one token instead of two different pairs at once, as obtainable in other protocols.
More recently, in February 2021, the team launched Bancor Vortex, a yield farming solution designed to offer Bancor users a passive revenue stream. Even with its impressive milestones, Bancor is not relaxing on its laurels, as the team is currently working on Bancor v3, which will bring even more exciting features to LPs.
At press time, the total value locked (TVL) in the Bancor protocol sits at $1.37 billion according to DeFi Llama, while the price of BNT is hovering around $4.14, as seen on CoinMarketCap.