Binance Academy Launches Beta Version, Looks to Incentivize Course Takers in BNB Tokens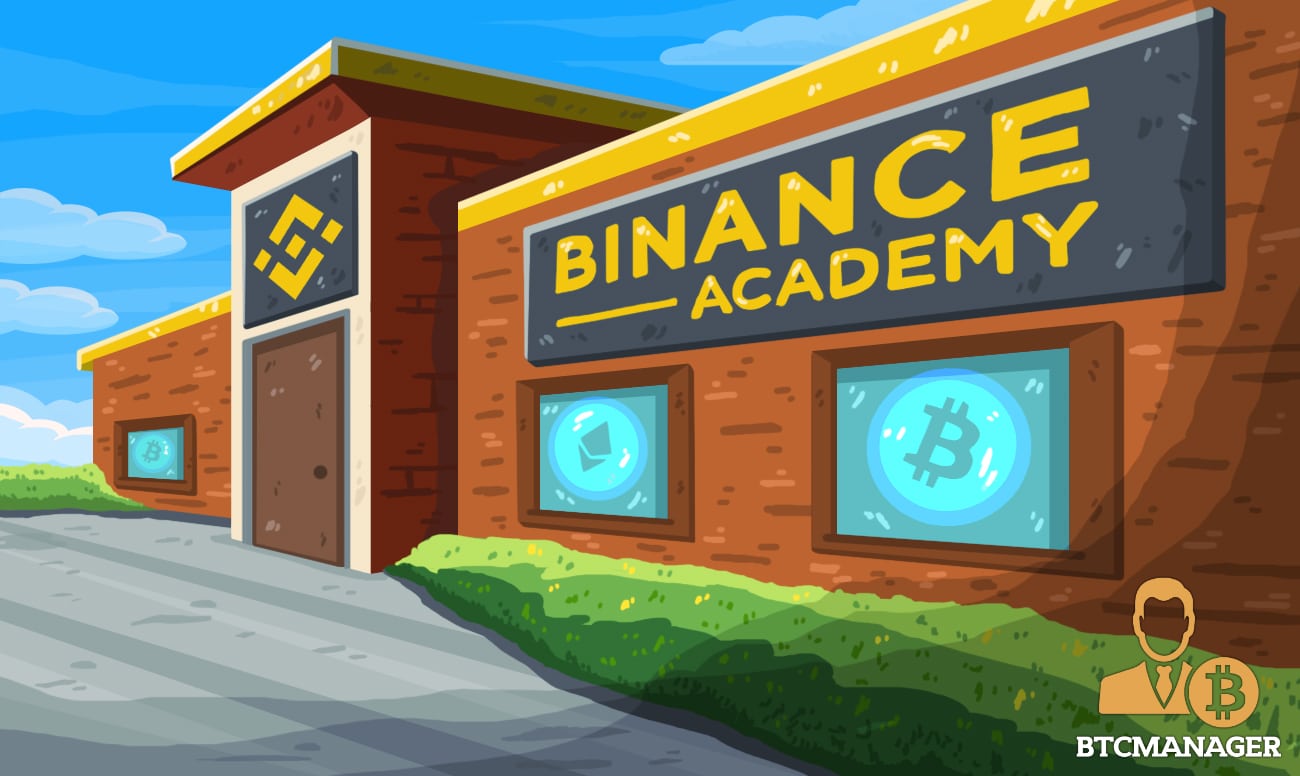 The boom in cryptocurrencies last year propelled many to move towards crypto verse. Even people with little or no knowledge jumped on the crypto bandwagon either to make a quick buck or lured by the underpinning technology.  
Filling the Demand for Blockchain Knowledge 
But as the investments started pouring in a lot of people started taking an interest in what cryptocurrencies and blockchains were and how they held the keys to changing the way the world functions.
With a sudden rise in interests and not much credible material available, enthusiasts had to struggle in understanding and expanding their knowledge on cryptocurrencies and blockchain. Although a lot of players have emerged now and a lot of universities have started providing comprehensive courses to cover this vacuum, a gap still exists for a quick, easy and authentic platform to provide the best of knowledge.
Understanding this gap and providing some quality material for investors and another enthusiast for quick reference, the world's most significant crypto trading exchange Binance has launched a beta program of its learning hub known as Binance Academy.
Democratizing Education
In its official announcement, Binance mentions that its aim to establish the academy is to provide a one-stop-shop for blockchain and crypto learning resources which will be open to all. The exchange's new initiative would cover broad topics on cryptocurrencies and blockchain tech, from fundamentals to advance.
To begin the platform hosts topics such as blockchain technology, coins and token, Binance, security and trading. The announcement also highlights that there more topics are in the pipeline and soon will be made available.
The Binance Academy seems to be a cornerstone move for the exchange as it would not only strengthen its user base with the right knowledge but will also help the community at large that is currently struggling with disoriented and confusing blockchain and cryptocurrency education material which is available on the internet.
"Binance Academy's mission is to proliferate knowledge about the power of blockchain and cryptocurrencies," said Binance CEO Changpeng Zhao (CZ). "by offering comprehensive and easily accessible educational content to onboard the world, one video view and one article read at a time."
While Binance is creating its content, it has also kept the doors open for the community to request and submit material which they feel could be useful thus decentralizing the whole platform.
"We have taken great care in adopting a platform that is open for both consumers and producers of contents. Users are free to suggest new topics they would like to learn about and also submit their work for review and sharing alongside Binance produced contents on Academy," added Binance CEO Zhao.
Given the pace at which this industry is moving, the contents and curriculum of the academy will be required to be updated and adapted continuously so that users can have access to the best of the current knowledge that will give a view of how the industry is currently functioning and strategizing to meet the real world challenges.
A Believer in Free Access to Education
The first announcement of this education initiative from Binance appeared on its official medium channel in May 2018 when the team working on the project made an open call to the users to participate in creating content and claimed that it believes in the importance of free access to education.
The content submitted had to meet some robust review to be able to publish it on the platform which included accuracy, information structure, fluency, presentation, and engagement.
Also, to attract the best talent to develop content at the start, Binance had kept rewards in the form of Binance tokens (BNB) for participating teams with a maximum of 200 BNB per topic. With the expected quality of content to be the best, the platform was expected to stand out in the fragmented free knowledge base on the internet, and Binance's stature will is enough for the authenticity required.
Blockchain Education Slowly on the Rise
Blockchain and cryptocurrency education is slowly gaining importance as a lot of online education portals are providing authenticated content through their online courses. Some of these educational sources are – Coursera, Udemy, edX, and Blockgeeks.
Not only these websites but significant universities also are offering courses on the subject as they believe blockchain and cryptocurrencies are here to stay and talent is something that would be a key growth driver for this industry. In July 2017, the CFA Institute also added topics on cryptocurrencies and blockchain to its Level I and II curriculums, reinstating community belief that cryptocurrencies and blockchain technology is not a mere fad.
Some prominent universities in the United States have also added blockchain courses, including Princeton, New York University, Massachusetts Institute of Technology, University of California Berkeley,  Cornell, and Arizona State University. 
It's not just the U.S.; even Russian Universities are getting into competition with Voronezh State University, Novosibirsk State University, and Don State Technical University all starting masters program in blockchain and cryptocurrencies. 
Meanwhile, Hong Kong University received a government grant worth $20 million in August 2018 to research and develop blockchain-powered payment systems and other fintech innovations. 
London School of Economics has announced that it would be starting an online course on cryptocurrency investing, starting in August 2018. The course which is titled "Cryptocurrency Investment and Disruption," will help students learn some practical skills to interact with cryptocurrency exchanges according to the announcement.
Progressing a bit from just providing courses the University of Arkansas has announced a complete center that caters to blockchain based education and research. Calling it the Blockchain Center of Excellence, this will be part of the Sam M. Walton College of Business Department of Information Systems.
Will education draw in more people to the crypto verse? Do let us know your views in the comments below.