Binance Aids Transfers Worth $7.8 Billion Since 2018 From Iranian Citizens Despite U.S. Regulations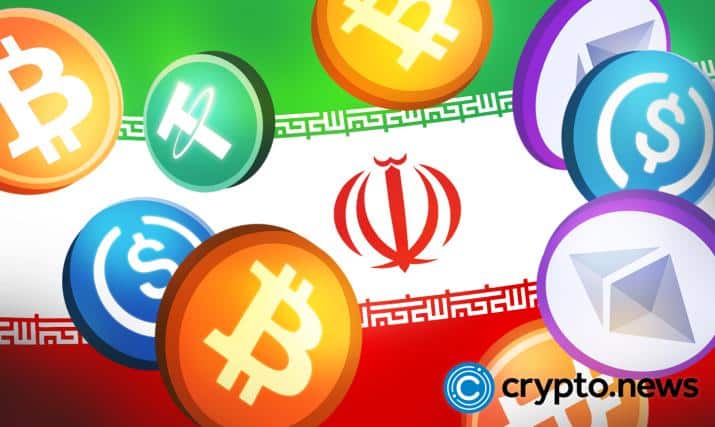 Blockchain data reveals that cryptocurrency firm Binance has handled $8 billion in Iranian transactions since 2018. This move is despite U.S. sanctions aimed at isolating Iran from the global financial system. Binance addressed the issue through a blog.
Binance Goes Against US Sanctions
News has surfaced on the internet that Binance has been aiding transactions initiated by Iranian citizens since 2018. This is despite heavy financial sanctions laid against Iran by the United States. Since 2018, Binance is estimated to have mediated billions worth of transactions.
According to a close analysis from renowned U.S. distributed ledger researcher Chainalysis, almost all of the cash, or about $7.8 billion, moved between Binance and Iran's largest cryptocurrency exchange, Nobitex.
Chagri Poyaz, Binance's Head of Sanctions, posted on Binance's official blog concerning the issue of Iran. Poyaz neither agreed nor disagreed with the claims imposed on Binance. However, the official stated that it was difficult to control a decentralized technology in a centralized manner. Following the sanction declaration by the U.S., Binance suspended all activities in Iran and asked account holders to liquidate their assets or transfer them to other exchanges.
On the blog, Poyaz also stated that the exchange identified a sanction breach between its ecosystem and other exchanges operating in the Iranian Jurisdiction. Binance froze all transactions suspected of moving funds between the exchanges as well as blocked all accounts known to have taken part in the transfers. Poyaz wrote on the blog:
"As soon as we discovered this, we moved to freeze transfers, block accounts and follow the protocol set up by our compliance team. Dealing with these kinds of bad actors is something that we, as well as every major player in global finance, have to contend with every day."
Users Transact Using Tron
According to estimates, Tron, a relatively unnoticed cryptocurrency, held about three-quarters of the Iranian cash transferred through Binance from the other exchanges. Users of Tron have the option to keep their identity secret. In a blog post from last year, Nobitex advised customers to use the mid-tier token Tron to conduct anonymous trading without worrying about subjecting their virtual currencies to financial sanctions imposed on Iran.
Poyaz emphasized that Binance was not subjected to any breaches of U.S. sanction laws since it is not a U.S. company. However, the company only sanctioned Iran due to an internal decision to follow compliance. Poyaz further wrote:
"Even though we're not a US company required to follow American law, as the industry leader, we work hard to keep sanctioned individuals off our platform. When the US reimposed previously suspended sanctions on Iran in 2018, Binance acted by telling traders in Iran they could no longer use our services, and would have to liquidate their accounts."
Despite this Iranian calamity, the exchange continues to move in crypto. Just recently, Binance partnered with the Official Monetary and Financial Institutions Forum (OMFIF) concerning its yearly Future of Payments Report. Binance will assist the Official Monetary and Financial Institutions Forum with domains for public and private groups to participate in central banking, public investment, and private investment.