Binance to Delist Chinese Yuan and Restrict Users from Mainland China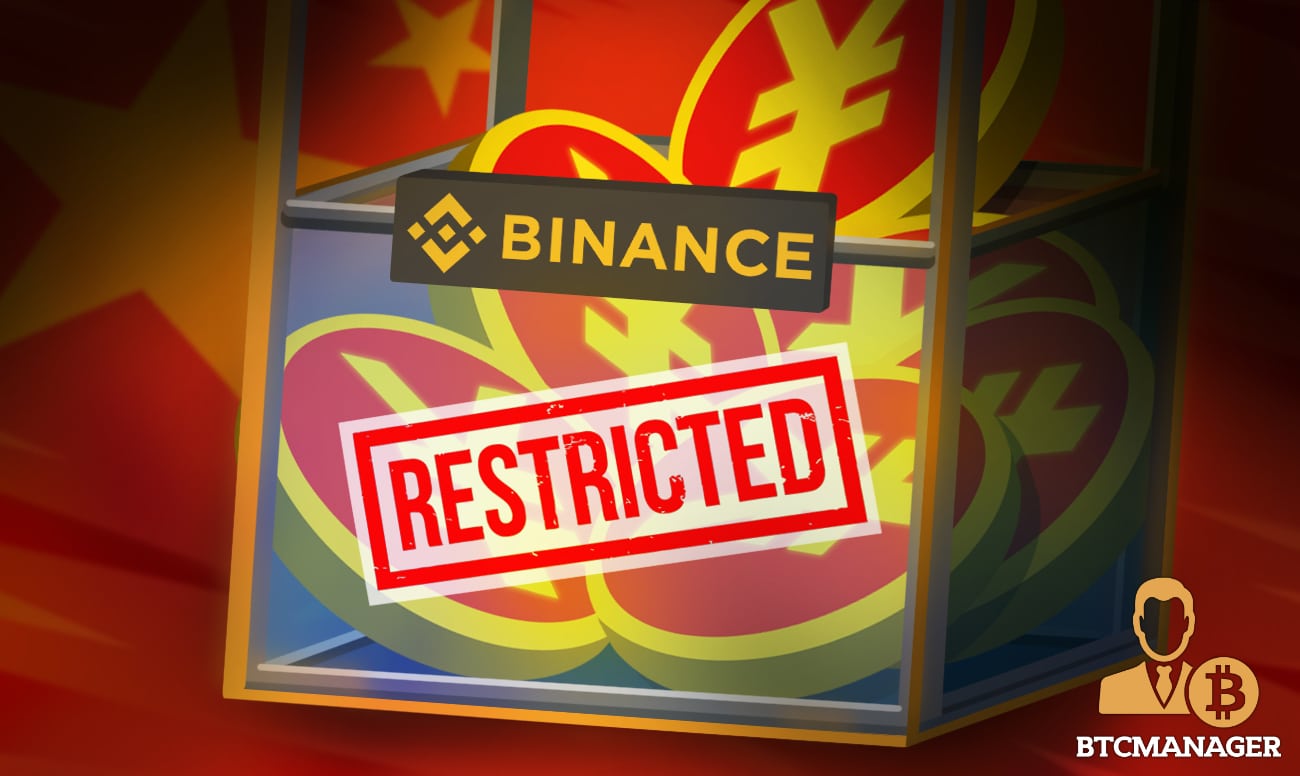 Leading cryptocurrency exchange Binance, said that the Chinese yuan (CNY) trading will not be available on its customer-to-customer (C2C) trading platform by the end of December 2021.
Binance Takes Action Against Mainland Chinese Users
Binance announced the news via a press release on Wednesday (October 13, 2021). In addition to delisting CNY trading pairs, the crypto exchange giant said that it will conduct an inventory of its customers, to ensure that there are no users from mainland China.
An excerpt from the announcement reads:
"If the platform finds users in mainland China, their corresponding accounts will be switched to the "withdrawal only" mode, and users will only be able to withdraw, withdraw, redeem, and close positions."
Binance said that it was carrying out the actions in compliance with local regulatory requirements. Meanwhile, Binance said that users in mainland China would be notified via email seven days before the company carries out the account switch.
The latest development comes amid China's continuous negative sentiment towards cryptocurrency. For years, the country's government issued repeated bans on different aspects of the crypto industry, creating fear, uncertainty, and doubt (FUD).
In September, the country's central bank, the People's Bank of China (PBOC), said that crypto activities were illegal, adding that cryptocurrency trading, token issuance, crypto derivatives, and order matching were banned in China.
According to a report by BTCManager also in September, the Chinese government, via its firewall, blocked access to charting platform TradingView, and cryptocurrency data aggregator websites CoinGecko and CoinMarketCap.
In today's announcement, Binance noted that the company does not conduct any business in mainland China, having ceased operations in the Chinese mainland market since 2017. Meanwhile, the crypto exchange is not the only one preparing to stop servicing users from China. 
Following China's renewed crypto crackdown, major cryptocurrency exchange Huobi announced that it would stop the registration of new users from Mainland China, with plans to "gradually retire" accounts belonging to existing users from the region by December 31, 2021. 
Another crypto exchange KuCoin, made a similar announcement earlier in October, stating that Mainland Chinese users had until the end of 2021 to withdraw their funds from the platform and close existing positions.