China Blocks Crypto-Related Websites Amid Heightened Crackdown Measures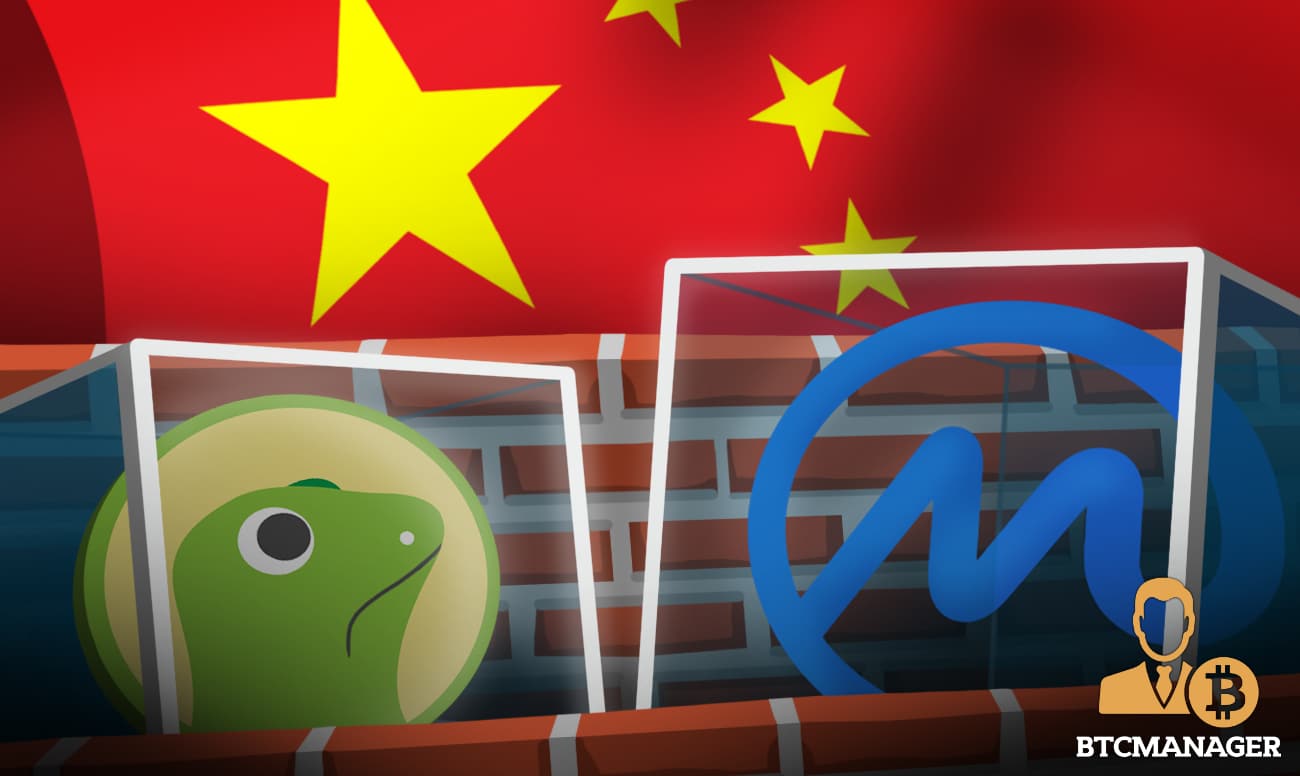 China is going even further into cracking down on cryptocurrencies in the country. It has decided to block access to CoinGecko, TradingView, and CoinMarketCap through its internet firewall. The three websites are major cryptocurrency-related websites.
No More Crypto Trading Services in China 
As always, this year too, China has been continuing its battle against cryptocurrencies. That is not all. The country has been actively working to end them.
Last week, the government issued a ban on crypto trading. The authorities held onto the fact that crypto trading has brought economic disorder. Several other bans have come up over the years, but the decisions have not affected the markets in the long term. 
These moves come when China is experiencing market turmoil. The cause being Evergrande's potential debt default, which has roiled markets. According to some analysts, the action could prevent money from leaving the country now.
Of course, some citizens continue to use Virtual Private Networks (VPNs) to access blocked sites. It is not a new concept for then as it has been the case for years as China's censorship grew. Those in crypto-related WeChat groups have begun to close groups and migrate to other platforms.
Cryptocurrencies are popular in China, as is mining. Yet, the government is cracking down on both. Recent events say that China is concerned about the cryptocurrency market and its rebellious nature.
China is Stopping Crypto Market Activity
The developments demonstrate that China opposes any cryptocurrency-related action. The next part is to watch how it intends to track down the numerous companies and projects based in the nation. From the beginning, the country has been a hotbed of crypto activity.
Despite the ban, the market has performed reasonably well, with DeFi tokens, in particular, performing well. Some have linked China's veto to the recent market decline. However, news of an Evergrande default damaged all markets. It shows that the crypto market has become more closely related to global markets in recent years.
The global value of cryptos such as Bitcoin has fluctuated in the last year. It partly owes to increased regulations. Chinese officials have stepped up efforts to prevent speculation and money laundering.
Stricter Scrutiny From Officials
In June, Chinese officials announced that police arrested over 1,000 people. The reason being, purchasing cryptocurrencies with proceeds from criminal activity.
Furthermore, the Chinese government prohibited overseas exchanges. They could no longer serve mainland investors and financial institutions. Payment processing firms and internet companies dealing with crypto are barred from doing so.
Following the stricter scrutiny, crypto exchanges have also decided to close their operations in the region. Huobi has completed its Beijing office. On the other hand, Bitmain, the world's largest mining hardware manufacturer, has suspended sales of bitcoin mining rigs.
Overall, the effects of China's decision appear to be moderate — but only within the region. The rest of the market seems unconcerned about the crackdown.