Here's All You Need to Know About the China Bitcoin Mining FUD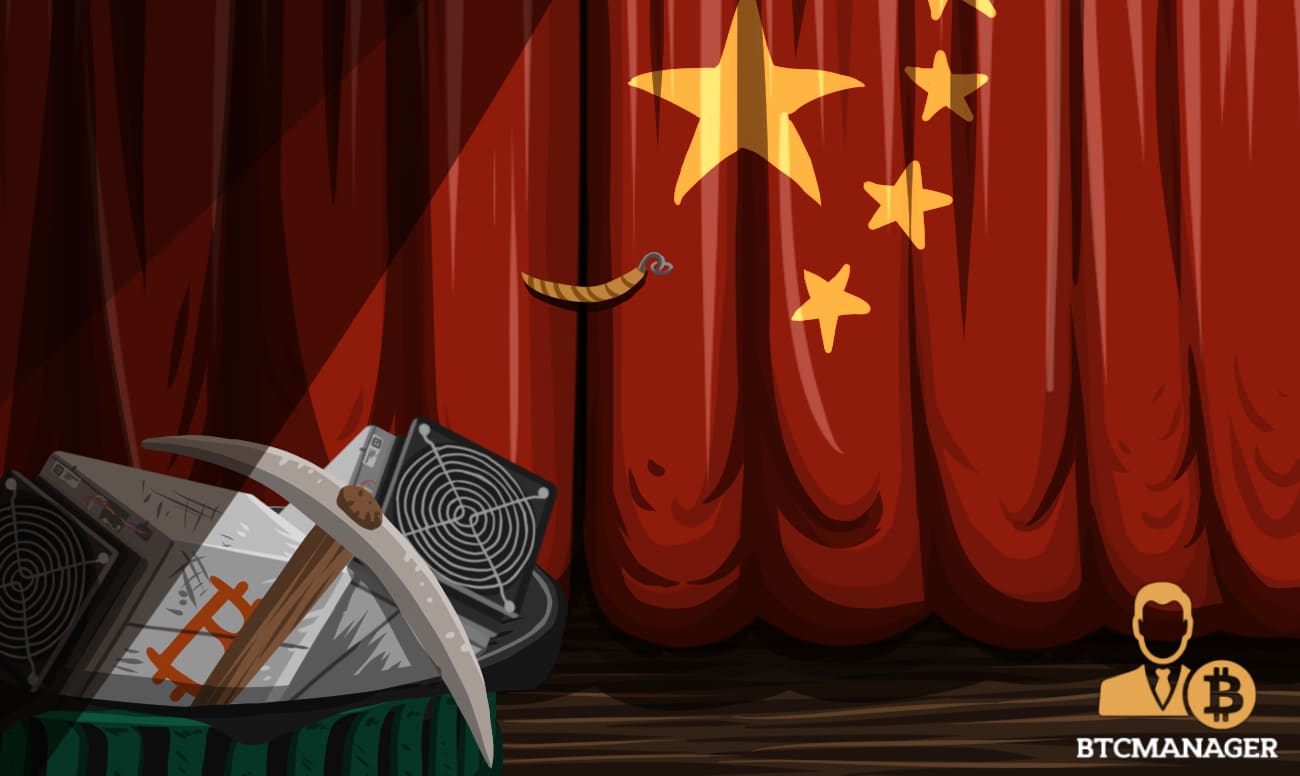 While the price of bitcoin (BTC) and ether (ETH) have managed to rise by 4.42 percent and 8.71 percent respectively in the past 24-hours, some traders are of the opinion that the bloodbath may not be over just yet, as there is still widespread fear uncertainty and doubt in the hearts of Chinese cryptomarkets participants due to the country's latest declaration of war against bitcoin mining and trading, according to reports on May 23, 2021.
China Hurts the Crypto Markets Again
Though China has since placed a blanket ban on cryptocurrency exchanges and initial coin offering (ICO) activities within its shores, bitcoin mining operations have been going on steadily in the region until last Friday, when the State Council's Financial Stability and Development Committee announced plans to outlaw crypto mining operations in the region.
"Recently, cryptocurrency prices have skyrocketed and plummeted, and speculative trading of cryptocurrency has rebounded, seriously infringing on the safety of people's property and disrupting the normal economic and financial order," declared Vice Premier Liu He at the time.
As part of the crackdown operation, the authorities barred financial institutions including banks, and online payment processors from servicing bitcoin-linked businesses or facilitating crypto-related transactions for their clients.
Though the bitcoin price was already showing signs of correction prior to the announcement, the statement further triggered a serious market collapse that saw the price of BTC tumble to $30k, with altcoins also experiencing huge losses.
Crypto Markets Slump May Not Be Over Yet
While the bitcoin price is already down by more than 25 percent this month, expert traders say the markets may not have reached the point of capitulation just yet. In essence, the bloodbath may continue or we could see a recovery shortly.
Though an unmanned executive at a large over-the-counter (OTC) trading desk has hinted that there is currently "tons of net spot buying," a strong indication that confidence is gradually returning despite the China FUD, experts have pointed out several negative catalysts that could further crash the bitcoin price, including:
A blow-up of a major balance sheet such as Tesla's, large institutional investors backing out of investing in bitcoin due to intense volatility, and a sustained sell pressure to cover the cost of mining equipment out of China.
At press time, the bitcoin (BTC) price is hovering around $37,659, with a market cap of $704.75 billion, as seen on CoinMarketCap.