China Shocks Cryptocurrency Market By Banning ICOs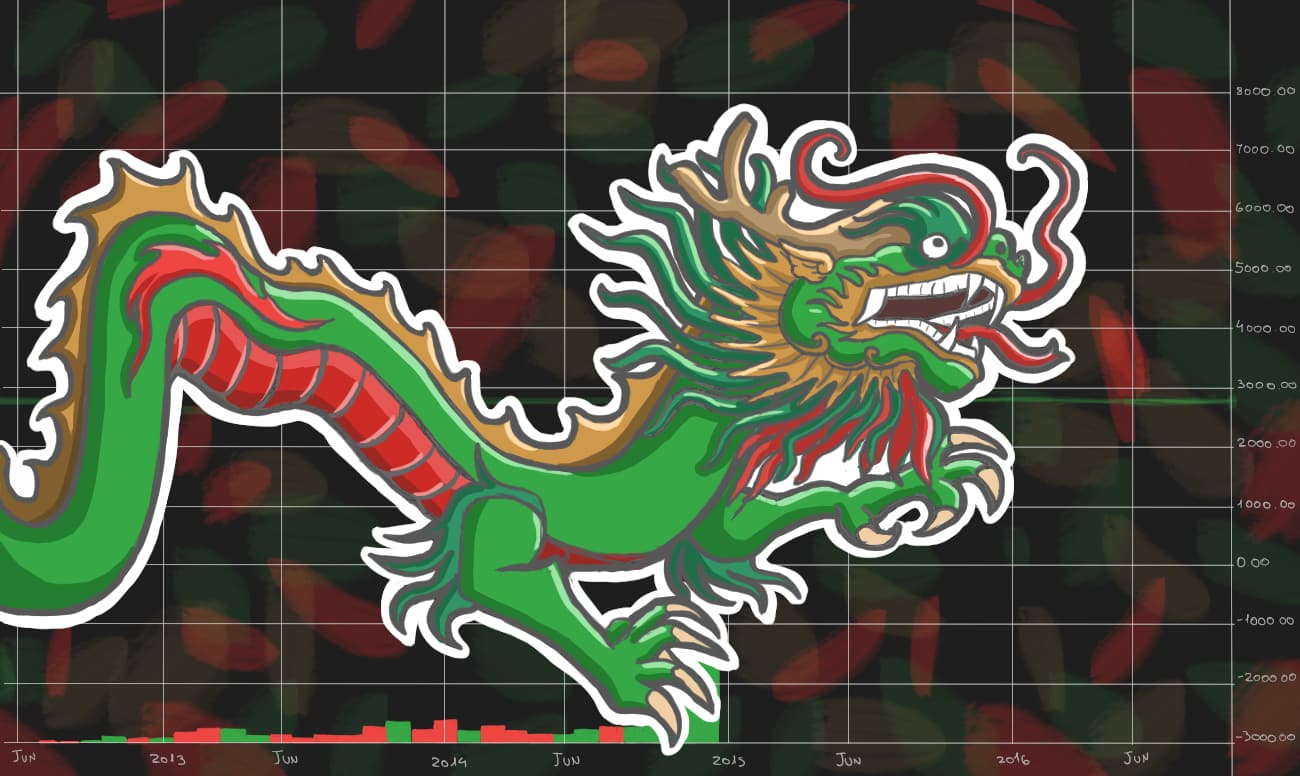 On the morning of September 4, cryptocurrency markets were rattled by news coming out of China that regulators have announced a ban of future initial coin offerings (ICOs) in the People's Republic.
According to local news outlet Caixin, a working committee tasked with overseeing the country's digital financial sector has stated that new projects are banned from raising funds through the sale of cryptocurrencies and that authorities plan to crack down on ICO-related fraudulent activities.
The committee defines token sales as unauthorized financing tools that could potentially involve financial scams. It also provided a list of 60 large ICO platforms that local financial regulatory agencies plan to inspect.
Furthermore, a joint statement was issued by seven Chinese government agencies including the PBoC, China Securities Regulatory Commission, and the China Banking Regulatory Commission, which stated that all companies and individuals are banned from raising funds through token sales. Also, they stated that all Chinese financial institutions should refrain from doing business that relates to the trading of ICO tokens. Finally, companies and individuals that have raised funds through initial coin offerings should return all funds to investors.
Unsurprisingly, the cryptocurrency market reacted very badly to this news and major cryptocurrencies such as bitcoin (BTC), ether (ETH), and litecoin (LTC) dropped by five to 15 percent within hours after the news broke. Given the size of China's Bitcoin community and its influence on the market, crypto investors saw large, red numbers on CoinMarkCap as panic selling took place in a wide range of coins.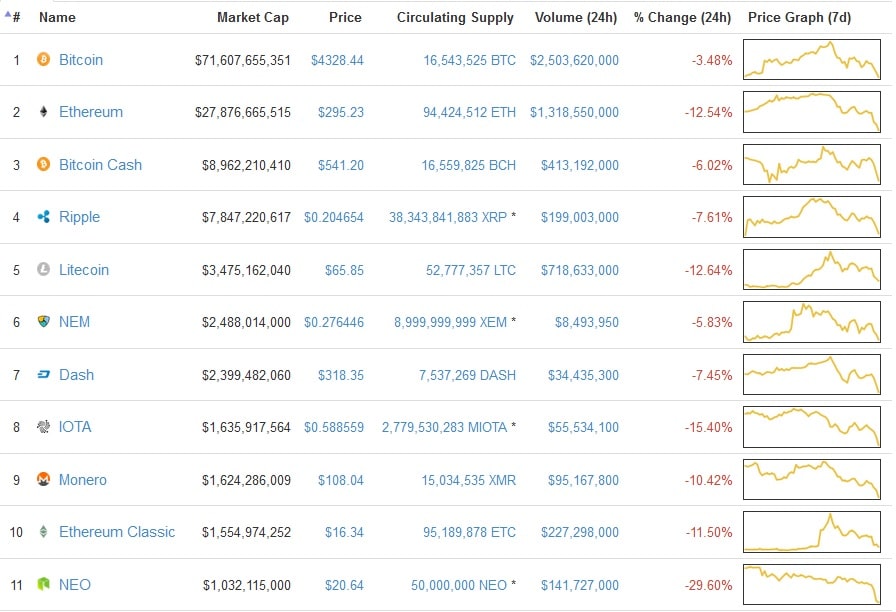 The digital tokens that were hit the most are those of Chinese blockchain projects that recently held token sales. NEO (NEO) and binance (BNB), for example, dropped by over 30 and 50 percent, respectively, in light of the extreme uncertainty surrounding the future of these projects and their digital tokens.
To comply with the harsh measures put into place by the Chinese regulators, one of China's leading digital currency exchanges, BTCC, halted the trading of icocoin while two of China's premier platform for purchasing new ICO tokens, ICOage and ICO.info, voluntarily suspended their services and have stopped taking on new ICO projects.
More clarity on the matter is yet to come, especially as to how the Chinese regulators plan to have existing blockchain projects repay their ICO investors. However, one thing is clear; these harsh regulations will most likely hinder blockchain innovation coming out of China unless the regulators will loosen their stance on this new form of funding in the future.