Binance Decentralized Cryptocurrency Exchange Now Live in Testnet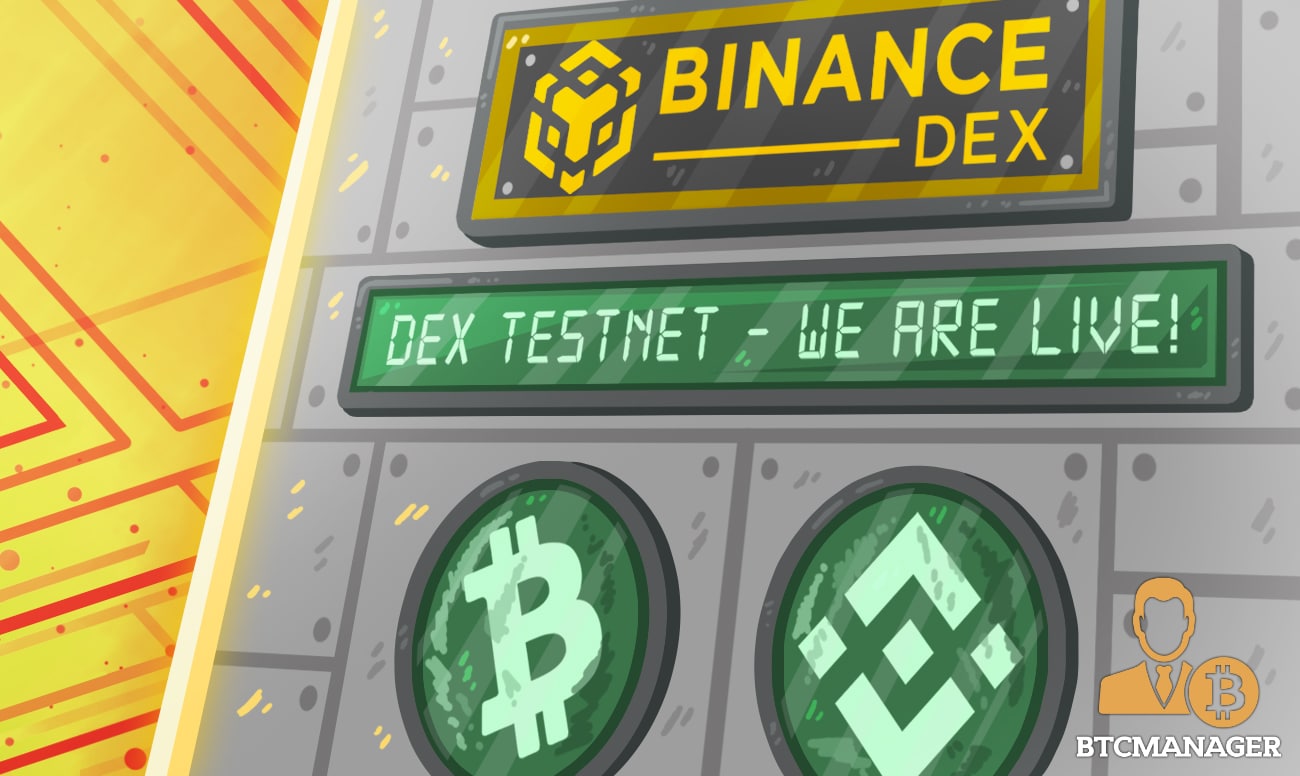 The world's number one cryptoassets exchange by 24-hour trading volume, Binance, has successfully launched its highly anticipated decentralized cryptocurrency exchange, Binance DEX in testnet, in a bid to transform the peer-to-peer cryptocurrency trading industry, according to a press release from Binance on February 20, 2019.
Testnet for Binance DEX Successfully Launched
As stated in a press release, global crypto exchange Binance has launched the first version of its much anticipated decentralized exchange, Binance DEX.
For the uninitiated, a testnet is a separate blockchain explicitly built for testing digital assets or projects.  
Powered by Binance Chain Technology, the native distributed ledger technology (DLT) network and peer-to-peer (P2P) system developed by Binance, the firm has made it clear that cryptocurrency traders can now create their wallets and begin exchanging supported bitcoin and altcoins on Binance DEX.
Is Binance DEX the Real Game Changer?
At a time when bad actors keep taking advantage of the security loopholes in centralized crypto trading venues to steal vast sums of peoples' virtual currencies, decentralized exchanges provide crypto investors with a means of overcoming crypto thefts and heists since they keep their private keys themselves.
However, While there are a vast array of decentralized exchanges currently in existence, the fact remains that most of these platforms are yet to start functioning at the same level with established centralized crypto trading venues, in terms of speed and liquidity.
Now, the CEO of Binance, Changpeng Zhao (CZ) has made it clear that Binance DEX will give users a whole new experience, as it processes transactions in a near instant manner just like the centralized Binance.com exchange.
"Binance DEX is a decentralized exchange with a decentralized network of nodes, that allows users to manage their private keys and wallets. Binance DEX provides an excellent balance of security, freedom and ease-of-use, CZ noted."
Binance has also hinted that Binance Coin (BNB), an ERC-20 cryptoasset that powers Binance.com, will be migrated to Binance Chain to function as the native cryptocurrency of the platform, allowing users to seamlessly issue, send and receive new tokens on the blockchain, while also being able to propose new digital assets to the list.
The team has also hinted that in addition to its superfast transaction processing Binance Chain also has one-second block time.
Importantly, Binance DEX will support various secure and decentralized software and hardware wallets including Binance's Trust Wallet, Ledger Nano S.