Binance Launches Subsidiary Account for Institutional Investors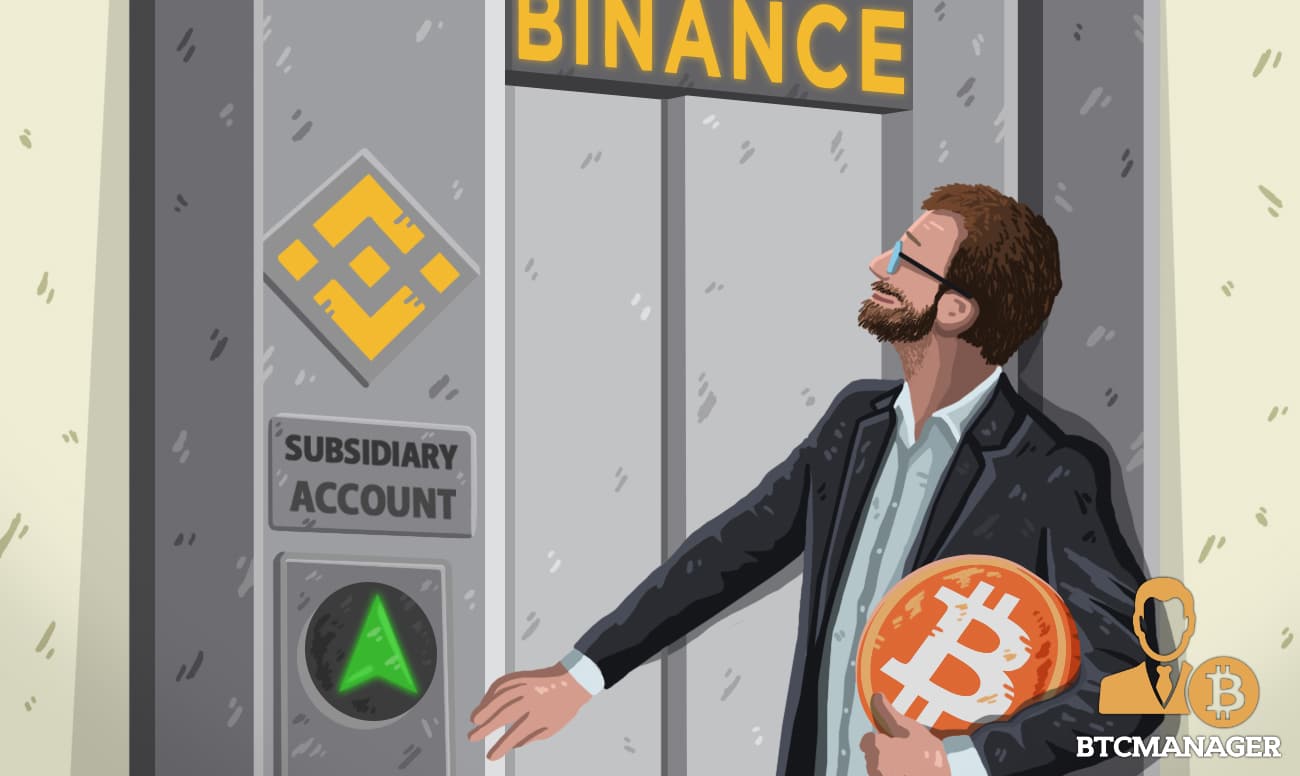 On December 6, 2018, cryptocurrency exchange heavyweight Binance announced the launch of its sub-account support, exclusively for institutional traders. Binance revealed that multiple requests put forward by Binance users prompted the exchange to introduce the feature.
A Look into the New Feature
According to the official Binance blog, the upgrade will enable several entities to set up multiple sub-accounts under one organization and provide control of access to one master account and only that account will be able to control the other accounts under it.
Apart from that, the exchange will provide a set limit to API limits for every sub-account. Additionally, only individuals with VIP 3 tier (or above) accounts and corporate accounts can gain access to the latest feature. In the post, Binance specifies that:
"VIP tiers will be calculated on an aggregate basis, and corresponding discounts will be applied to all sub-accounts."
For the uninitiated, an API key (Application Programming Interface key) is a code that is passed alongside a web service to identify the origin of the request. In general, if there are private API keys and public API keys, it is generally advised to share the public key (if required) and the private key only trusted individuals or entities.
Master Account Is a Big Deal
Although the sub-accounts falls under the umbrella of one "master account," there will be some discernible differences between the two accounts. For instance, while both the master account and the sub-account will be able to create and edit API keys, only the master account will be able to delete all APIs.  
The sub-account, however, would be able to delete its own API keys. Similarly, while both the accounts can place buy or sell orders, only the master account can cancel all orders, whereas the sub-account can only cancel its own orders. The exchange emphasized that it has always been extremely careful about security and added that to maintain its standards of stringent security:
"Account login information has been properly subdivided to maximize security and minimize risk."
Binance will enable users to create new sub-accounts as well make changes (as per necessity) under tabs such as "working" status, security information (including passwords, 2FA resets), ownership, among others.
If necessary, the sub-accounts can also be frozen or unfrozen. The exchange added that transferring funds from the master account to sub-accounts will be extremely simple and cost-free.
With the ongoing trend of exchanges making their platforms more institutional investor-friendly, a point worth pondering is how many of these big players will bite at the hook given the general bear market. Let us know your views in the comments section.