Binance Launchpad: BitTorrent Token (BTT) Sold out within 18 Minutes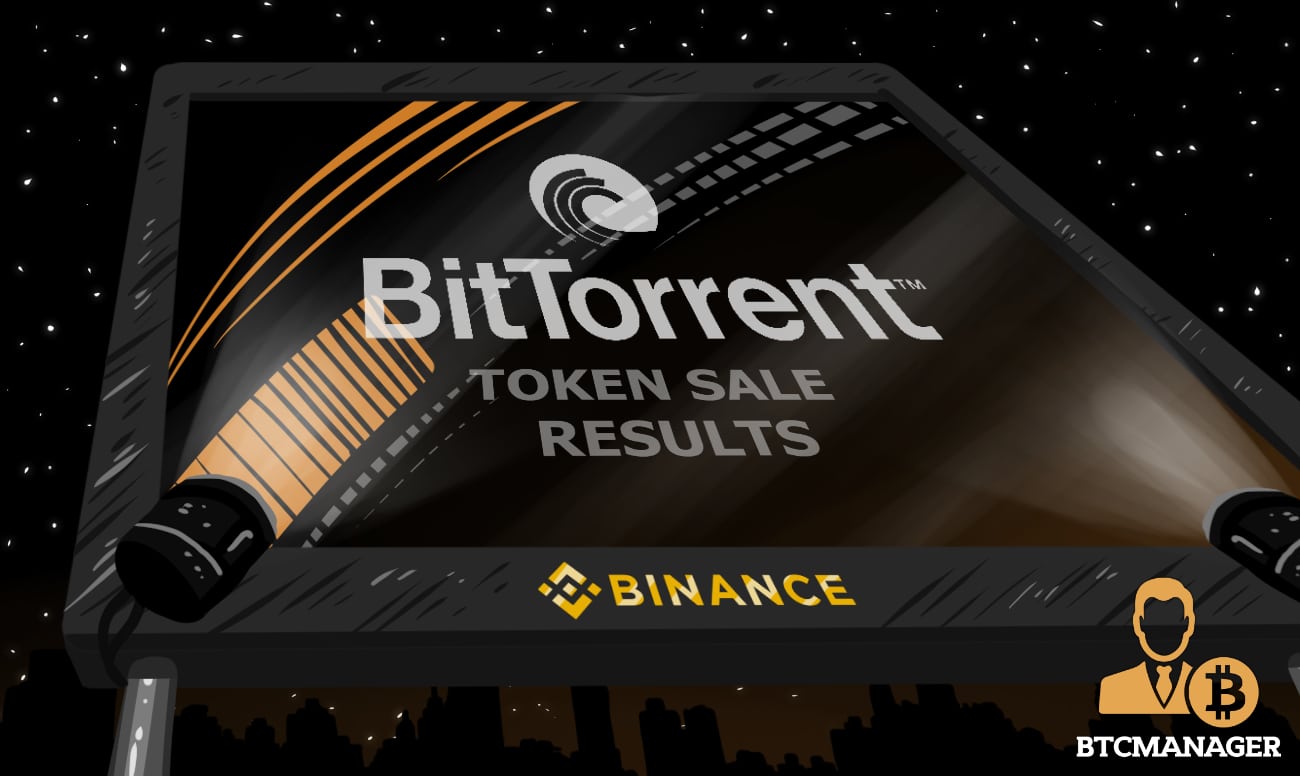 Binance Launchpad,  the exclusive token launch platform of Binance cryptocurrency exchange, has revealed that the token sale event of BitTorrent (BTT), a peer-to-peer file-sharing platform was hugely successful as the entire 59.4 billion BTT sold out within just 18 minutes, according to a blog post on January 28, 2019.
Astronomical Demand

Binance Launchpad, the dedicated token launch platform of the world's number one cryptocurrency exchange announced the successful conclusion of the sale of Tron's BitTorrent tokens (BTT). As stated in the blog post, the depressing market conditions barely had any effect on the token sale event as nearly 60 billion BTT tokens were sold within just 18 minutes.
Reportedly, the event was divided into two simultaneous sessions: One for those interested in purchasing BTT with Binance native altcoin BNB, whilst the other was for those investing in BitTorrent using TRON (TRX).
The team claim there was a total of 23.76 billion BTT, priced at 0.00001824 BNB per BTT in the BNB session (1 BNB could buy 54,824.56 BTT) and all of them got purchased within 13 minutes and 25 seconds while the entire 35.64 billion BTT, priced at 0.00447261 (1 TRX could buy 223.58 BTT) available to TRON (TRX) hodlers sold out within 14 minutes and 41 seconds.
The minimum and maximum amount each participant could purchase was pegged at 100,000 BTT and 166,666,666 BTT respectively.
Mixed Reaction
Interestingly, Binance CEO Changpeng Zhao, also known as CZ, has hinted via Twitter that the entire event would have been concluded within 18 seconds had it been the Binance Launchpad site did not experience a minor glitch. He Tweeted:
https://twitter.com/cz_binance/status/1089906190425894912
However, many people seemed unimpressed with the entire event, and some did not hesitate to fire shots at CZ via Twitter.
https://twitter.com/sourcex44/status/1089906369975672832?s=20
As reported by BTCManager in June 2018, the TRON distributed ledger technology project acquired BitTorrent for an undisclosed amount at the time; however, it was later revealed that the deal was worth more than $120 million.
It's official. BitTorrent is now part of #TRON. We pioneered the world's largest decentralized p2p protocol, now we're joining forces with TRON to build the future of the decentralized internet. Read more at https://t.co/ZoCPl5c5wS. @Tronfoundation @justinsuntron pic.twitter.com/EI3xP8Gdz2

— BitTorrent Inc. (@BitTorrent) July 24, 2018