Binance Signs MoU with the Maltese Stock Exchange to Kickstart a Security Token Exchange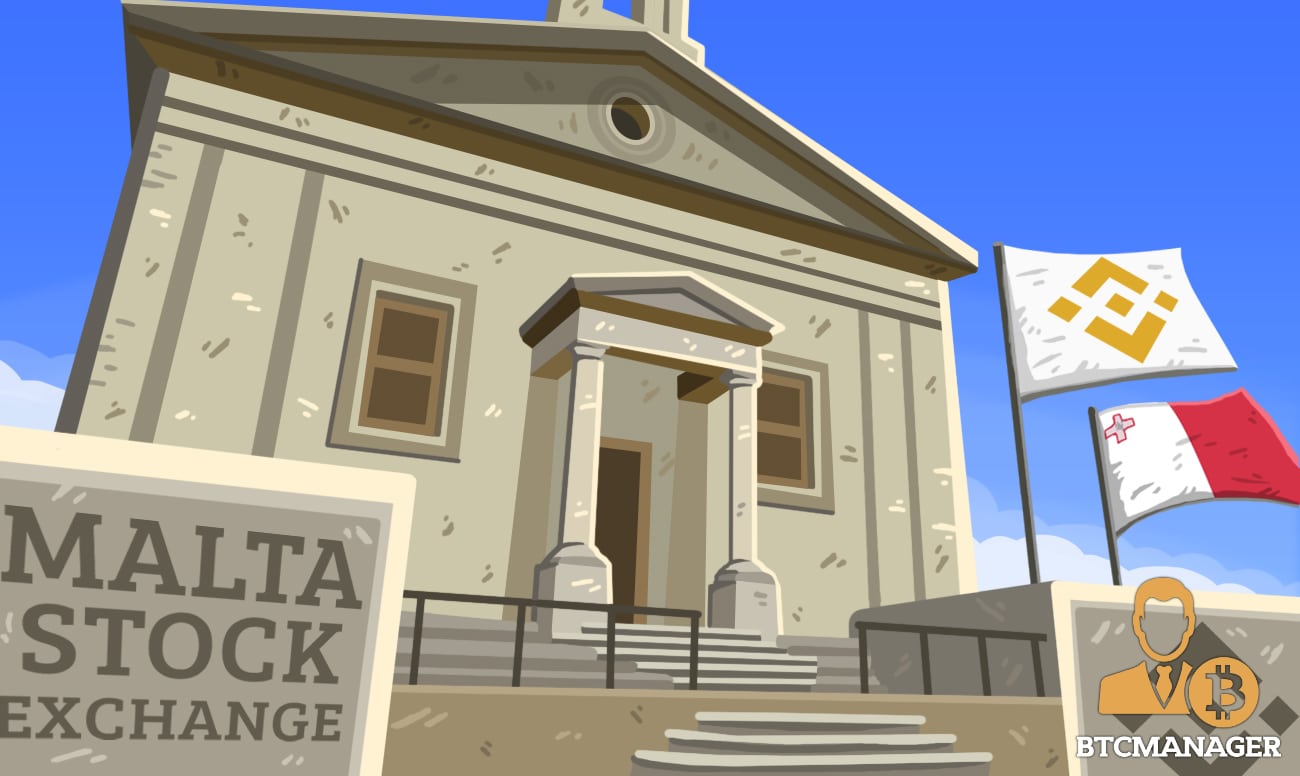 According to a report by The Times of Malta, published on September 11, 2018, cryptocurrency exchange giant Binance has effectively signed a memorandum of understanding (MoU) with the Malta Stock Exchange to launch a new digital platform for security tokens. The agreement was approved by the Malta Stock Exchange chairman Joe Portelli and Binance chief financial officer Wei Zhou.
MSE and Binance offer a Platform for STOs
The premier crypto exchange Binance and the Malta Stock Exchange's digital asset subsidiary, MSX PLC, will collectively vie to achieve the global hotspot status for Malta when it comes to everything cryptocurrencies and blockchain technology.
This development also boosts hopes for Malta Stock Exchange which expressed that the new trading platform would leverage the institute's track record of operating as a regulated stock exchange and its experience in regulatory compliance and client due diligence.
Secured tokens work differently than the typical crypto tokens in the sense that the former is backed by collateral having some tangible value in monetary terms. Readers interesting to know more about STOs can refer here.
Binance CFO Wei Zhou said that the company is excited to help build the blockchain ecosystem in Malta.
He added:
"This partnership will allow Binance and MSE to host traditional financial assets on blockchain technology through security tokens. We look forward to bringing more innovations to Malta and further establishing our presence here."
Being one of the biggest crypto exchanges in the world with a 24-hour trade volume of almost $939 million at publishing time, Binance continues to expand its business vehemently.
Malta to Transform into a Global Crypto Hub
BTCManager reported on July 13, 2018, about Binance's plans to launch a regulated cryptocurrency bank in the crypto-friendly country of Malta.
Binance is not the only exchange to launch in Malta. As reported on July 24, 2018, OKEx, the international arm of Chinese platform OKcoin, signed a similar agreement to establish a security token trading platform.
Zhou said that the company is pleased with the reception it received in Malta and the regulations put in place for the blockchain ecosystem to flourish. He added that Binance wants to offer people freedom with their money and investments.