Binance Now Supporting Tether (USDT) Deposits on Tezos (XTZ) Blockchain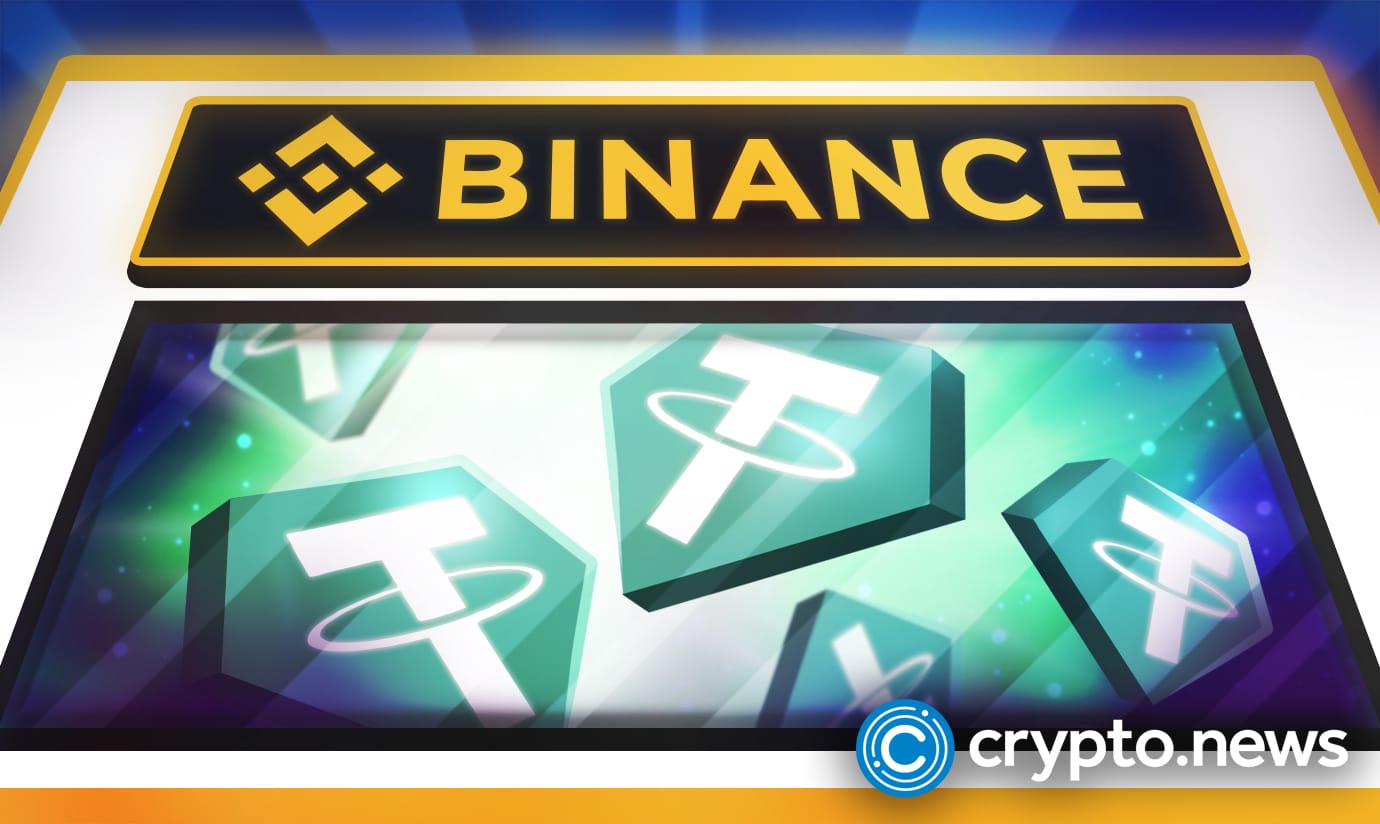 Binance cryptocurrency exchange has announced that its users can now deposit their Tether (USDT) stablecoins on the platform via the Tezos (XTZ) protocol. The integration comes barely one week after the USDT stablecoin went live on the Tezos blockchain.
Binance Adds Support for USDT Deposits via Tezos (XTZ)
Binance, the world's number one cryptocurrency exchange by trading volume, has announced that its customers from across the globe can now deposit their tether (USDT) stablecoins on the platform via the Tezos (XTZ) blockchain. The team has hinted that USDT on Tezos will offer users some of the lowest fees for any stablecoin available on Binance and other major exchanges.
Binance Tether (USDT) deposits via the Tezos chain can be executed through the Deposit Crypto page and the Tether (USDT) smart contract address on the Tezos network: KT1XnTn74bUtxHfDtBmm2bGZAQfhPbvKWR8. Binance has made it clear that USDT withdrawals via the Tezos network will open shortly.
Launched in 2018, Tezos is a pioneer of the proof-of-stake (PoS) technology. The project is one of the original layer1 blockchain protocols to adopt the PoS consensus algorithm and staking to secure its network.
Scalability and Sustainability
Tezos' smart contracts support, on-chain governance, high throughput, low energy consumption, and more, make it a network of choice for a vast array of brands and institutions looking to enter the world of decentralized finance and Web3.
Year-over-year, Tezos has seen a 288 percent increase in overall usage, including smart contracts deployments, and the protocol was listed among the largest developer ecosystems, according to the annual Electric Capital Developer Report.
Since its launch, Tezos has successfully completed 10 major protocol upgrades and is the blockchain of choice for a vibrant community of builders and creatives from around the world, including more than 400 node validators from nearly 40 countries.
The launch of USDT on Tezos is expected to further bolster an already fledgling Tezos ecosystem, that includes promising platforms like Objkt.com NFT marketplace, generative art platform fx(hash), DeFi applications like yield farming protocol Youves and decentralized exchange and EVM bridge Plenty.
What's more, major brands and organizations such as Manchester United, Art Basel, McLaren Racing, Team Vitality, The Gap, and more, have partnered with Tezos for their fan engagement projects. At the time of writing, the price of Tezos' native cryptocurrency, XTZ is trading around $1.57