BinanceKR Joins Decentralized ID Consortium MyID Alliance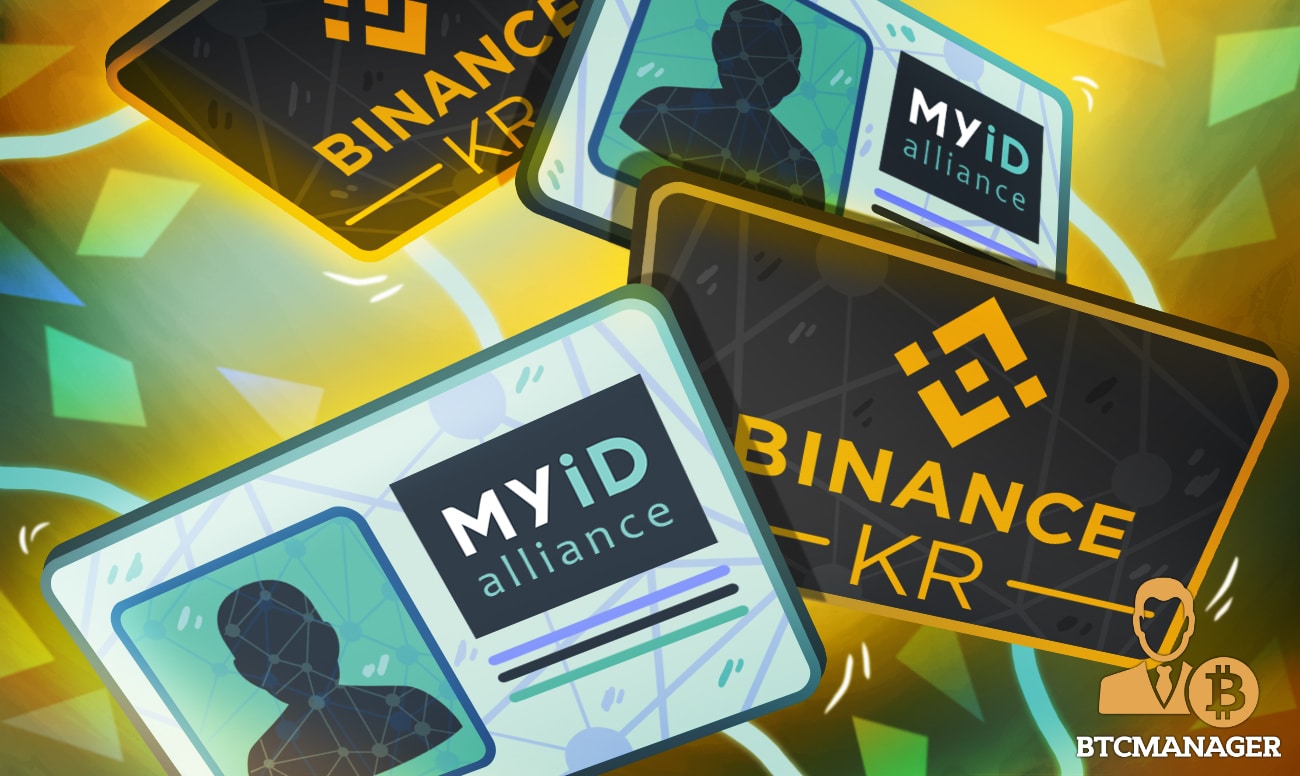 Crypto exchange Binance's newly launched South Korean arm, BinanceKR today announced that it had joined blockchain-powered decentralized ID (DID) consortium MyID Alliance.
BinanceKR Joins MyID Alliance
In a bid to mitigate user authentication problems by streamlining the identification process, BinanceKR has officially joined the MyID Alliance.
BINANCE KR joins MyID Alliance
Kor: https://t.co/CyYtphcXnB#ICONProject, #MYIDAlliance pic.twitter.com/j5iic0gkLK

— SimSul Kim 🌐 (@SimSulKim) May 7, 2020
For the uninitiated, the MyID consortium to runs on the ICON's technology, loopchain leverages the technology to tackle several user authentication-related problems. Notably, the consortium comprises various South Korean heavyweights as participating partners including Samsung Electronics, Shinhan Bank, IBK Industrial Bank, and Yanolja.
MyID's significance can be estimated from the fact that it is the only blockchain-based identification platform in South Korea used for digital financial services pertaining to non-face-to-face real-name verification, which is required by the South Korean law under the Financial Real Name Act and the Electronic Financial Transactions Act.
Per sources close to the matter, BinanceKR will join the MyID Alliance in the capacity of a Growth Partner which is essentially a user organization that uses the MyID-based identification issued by banks.
Led by ICONLOOP, MyID's integrated ID mechanism eliminates repetitive identification procedure, minimizes inconvenient authentication practices, and calls only the user information necessary for authentication to be selected and submitted from the personal information a user might have saved to a device.
Commenting on the development, a representative from BinanceKR said:
"We are planning to build a Binance Global AML System that leads the Anti Money Laundering(aml) method for the global blockchain industry, and a KYC system that is of the level of Korea's №1 ranked financial sector. By joining MyID Alliance we plan to simplify the identification process and strengthen security, such as preventing forgery and identity theft on the exchange."
ICON Leading the Race in Blockchain Interoperability
South Korea-based distributed ledger technology (DLT) project ICON is heralded as the "network of blockchain networks" as it aims to increase interoperability between independent blockchain networks.
Earlier this year, BTCManager reported that one of South Korea's top-ranked universities – Postech – had announced that it would be issuing blockchain-based diplomas using ICONLOOP'S BROOF platform.
On a more recent note, the team at ICON rolled out a new smart-contracts supporting consensus algorithm dubbed Loop Fault Tolerance 2.0. with increased performance and efficiency.