BingX creates relief fund for partners affected by FTX bankruptcy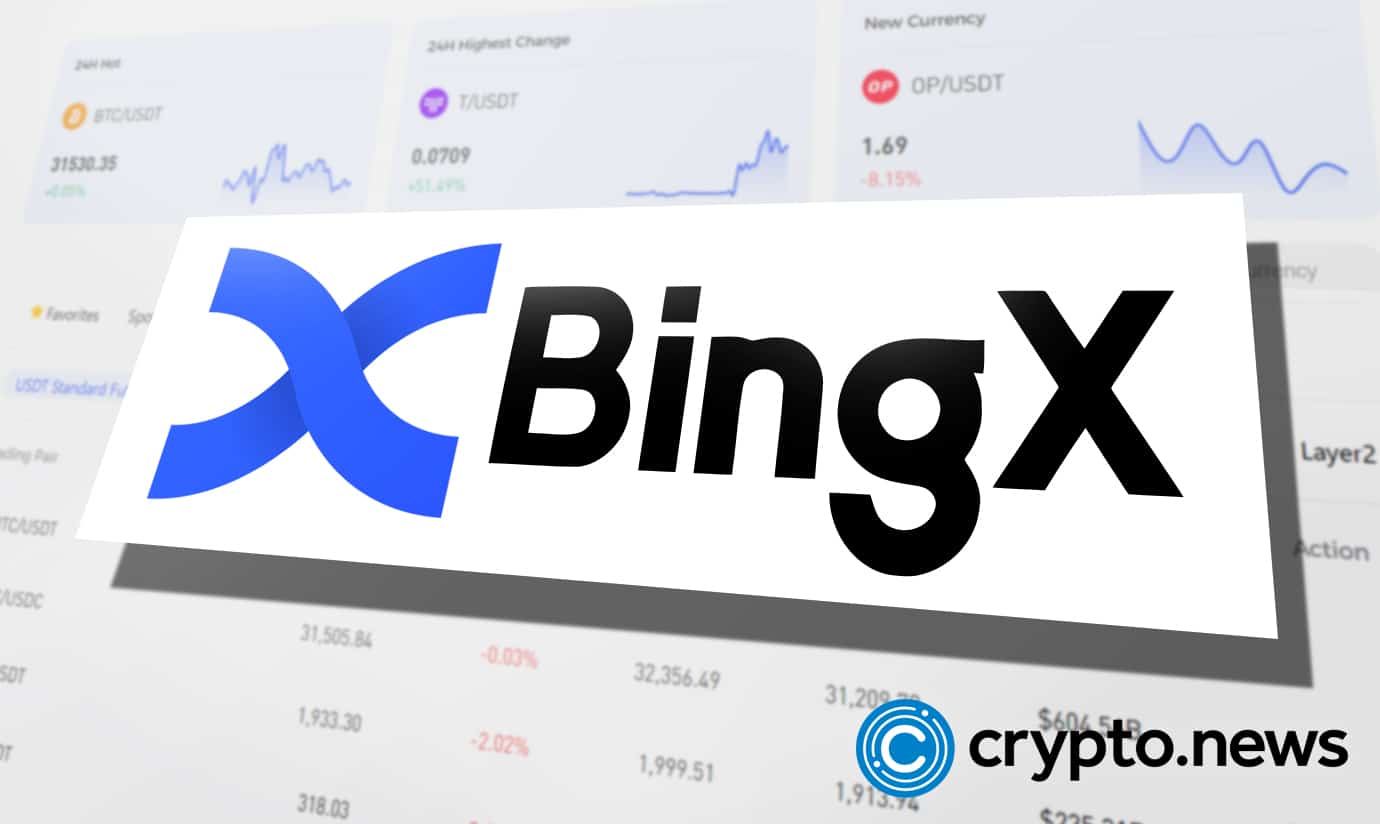 BingX will set up a relief fund to help investors affected by the FTX bankruptcy, according to a report released on November 16, 2022.
BingX partners to receive USD 1,000 monthly for six months
BingX, a crypto social trading exchange offering spot, derivatives, and margin trading services with over five million users, has announced the launch of a relief fund to support partners affected by the infamous Sam Bankman-Fried's FTX exchange collapse.
The relief fund is an initiative to help investors distressed due to lost liquidity after the now-defunct FTX exchange filed for chapter 11 bankruptcy.
Elvisco Carrington, PR and Communications Director at BingX, stated that:
"It is incumbent on us to do everything we can to avoid a slide into complete chaos after FTX's crash. There will be a lot of innocent victims and some extremely tough knock-on effects. We are sorry to see this tragedy. We understand that partners of BingX also have suffered great losses, and we will unite as one. BingX wishes to light up a big campfire in this winter season by fulfilling our enterprise's social responsibility. Hold hands, and we will thrive."
Per the report, all BingX partners affected may submit the necessary information on the BingX website.  After the applications close on November 30, 2022, approved, applicants will receive a monthly aid of up to USD 1,000 for the next six months. The exchange noted that qualified applicants would be paid within three days after approving their applications.
Crypto projects show support
The FTX disaster has forced the crypto market into a downward spiral, with many crypto firms and investors losing millions of dollars. Since FTX filed for bankruptcy, its native token, FTT, lost more than 80% of its value, significantly affecting other tokens.

Perhaps a silver lining in this disaster is that some healthy crypto companies are beginning to pull resources together to help out firms and individuals that are struggling due to this situation.
Earlier this week, Binance announced the launch of an industry recovery fund to help credible projects suffering from a liquidity crisis due to the FTX collapse. As soon as the announcement was made, Justin Sun, TRON founder, signaled his support for the fund. As things unfold, one can be confident that we will see more of these encouraging efforts to help institutions and individuals overcome these trying times.