BIS, Four Central Banks Launching Joint CBDCs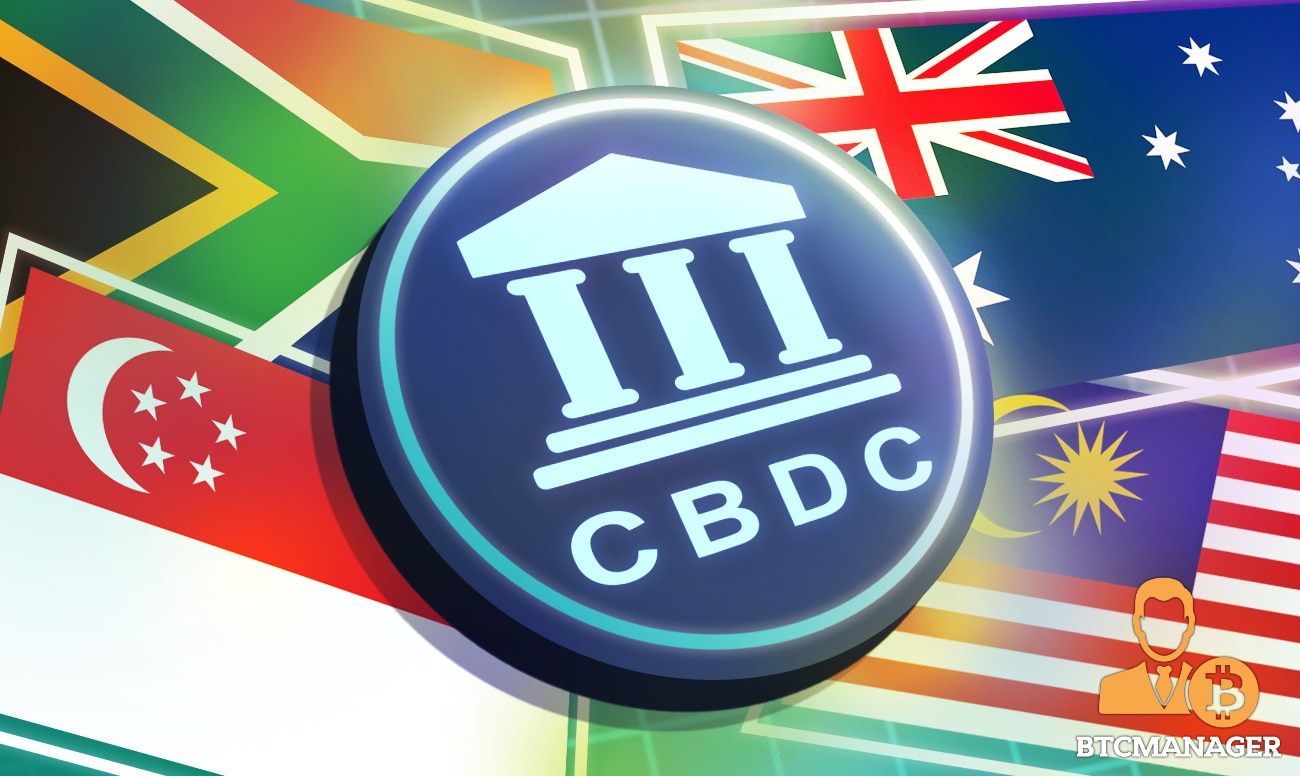 The Bank of International Settlements (BIS) is collaborating with apex banks in Australia, Malaysia, Singapore, and South Africa to trial central bank digital currencies (CBDCs) for cross-border payments and remittances, according to a Coindesk report on September 2, 2021.
CBDCs for Cross Border Payments
The Bank of International Settlements (BIS) is joining forces with the Central Bank of Australia and three others, including Malaysia, Singapore, and South Africa to conduct a pilot project aimed at finding out the usefulness of CBDCs in cross-border payments and remittances.
Dubbed Project Dunbar, the entities involved are aiming to develop prototype platforms that would facilitate international payments and remittances with CBDCs issued by participating central banks.
The team has hinted that the prototype to be developed via Project Dunbar will be based on various blockchains, governance models, and operating designs that will make it easier for central banks to share CBDC infrastructures.
However, it's still unclear whether these distributed ledgers will be public networks or those created in-house by the participating banks.
Central Banks Challenging Cryptos' Dominance
Despite the regulatory drawbacks still limiting the mainstream adoption of bitcoin (BTC) and other digital currencies, blockchain-based cryptoassets have made cross-border payments cheaper and much faster, as compared to international payments facilitated by traditional financial institutions.
Despite their own limitations, blockchain-based cryptocurrencies are gradually gaining popularity globally, due to their borderless nature and ability to eliminate all forms of intermediaries during transactions.
Now the BIS is aiming to develop a payment system that would share the strengths of cryptocurrencies without their weaknesses.
"These multi-CBDC platforms will allow financial institutions to transact directly with each other in the digital currencies issued by participating central banks, eliminating the need for intermediaries, while also cutting the time and cost of transactions," BIS declared.
It will be recalled that in 2019 the BIS expressed doubts over the usefulness of CBDCs and highlighted some of the challenges they could pose to the monetary system. However, in June 2021, the BIS gave its full backing to CBDCs.
As reported by BTCManager in July 2021, the BIS released the blueprint for its instant cross-border payment system called Nexus. At the time, the organization hinted that Nexus will connect with the existing Instant Payment Systems (IPSs) across participating nations to offer users fast and cost-efficient international payments.