Bitcoin Hovers Around $30k as Analysts Predict 60% BTC Domination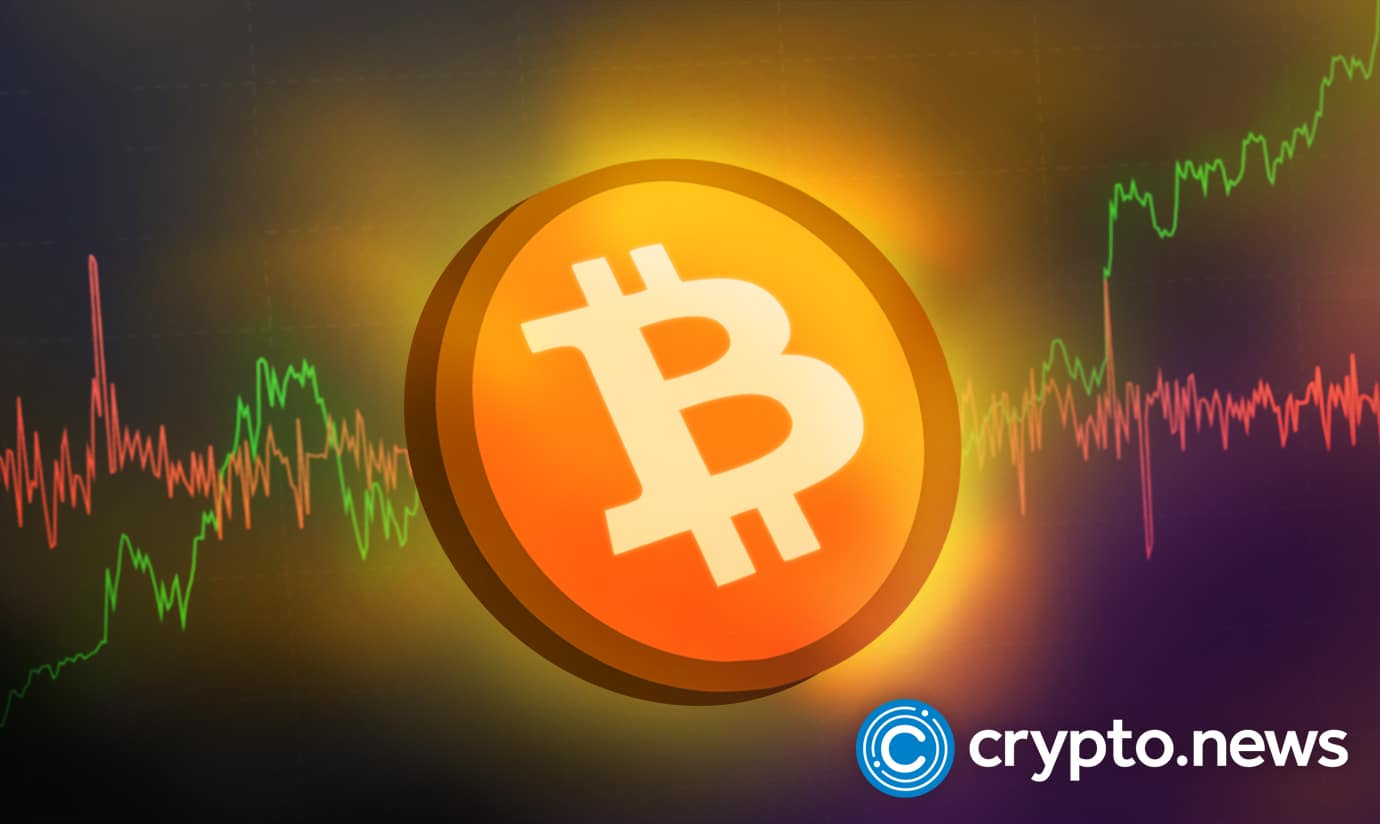 As the dollar weakens, Bitcoin has risen above $29.4k, with Ki Young Ju, CEO of CryptoQuant, an analytics platform, predicting BTC dominance of 60%.
"So here's hopium for bears. If $BTC crashed so hard due to the macro crisis and all Bitcoiner institutions go underwater, it could go $14k based on historical MDD." the renowned analyst said.
A band chart of unspent transaction outflows (UTXOs) reflecting the lifespan of investments was highlighted by Ki Young Ju. He determined that those who had previously only experienced a "bear cycle" were now down 39 percent. At the same time, the earlier coins grew in value.
Multiple predictions of a vast Bitcoin price drop continue to spread, with some falling below $14,000.
After a 20-year High, the Dollar's Power Is Waning
The BTC/USD pair on Bitstamp reached a high of $30,725, according to data from Cointelegraph Markets Pro and TradingView. The pair avoided a more profound decline as it struggled to break above $30,000 to dependable support, assuaging fears that last week's $23,800 capitulation event failed to bottom out.
The backdrop for bitcoin's comparatively robust performance was the US dollar index (DXY), which dropped 2% in a week after falling from two-decade highs. This looked to relieve some of the pressure on equity markets, as the S& P 500 closed the week down 0.58 percent over the previous week. With less than the Nasdaq 100.
The largest cryptocurrency has punished the market newcomers, one analyst, by falling more than 50% from its all-time highs.
"Today, novices who joined last year are down 34%," Ki-Young Ju remarked
The largest cryptocurrency punished latecomers to the market, treading water more than 50% below its all-time highs. Bitcoin eventually surged above the $30,000 level after a few more days below it and even challenged $31,000 earlier. Most altcoins are also somewhat higher today, with XRP standing out among the larger-cap ones as the most notable gainer.
XRP Surges as ETH Reaches $2,000
During the most recent drop, Ethereum too took a beating, falling from $3,000 to $1,700 in days. It bounced off at that time, similar to BTC, then reclaimed $2,000 days later. On Wednesday it dipped below that desirable mark and stayed there most. However, a 4% daily gain has put the second-largest cryptocurrency at slightly above $2,000.
Binance Coin is also above $300 after a slight daily increase. Cardano, Dogecoin, Polkadot, Solana and Litecoin have all seen similar rises. With a 5.5 percent advance, Ripple has earned the most from the larger-cap alts, pushing XRP above $0.4. The lower-cap cryptocurrencies ATOM, ICP, UNI, and TFUEL are the most noticeable gainers.