Bitcoin and Cryptocurrencies Find a Home in Slovenia's BTC City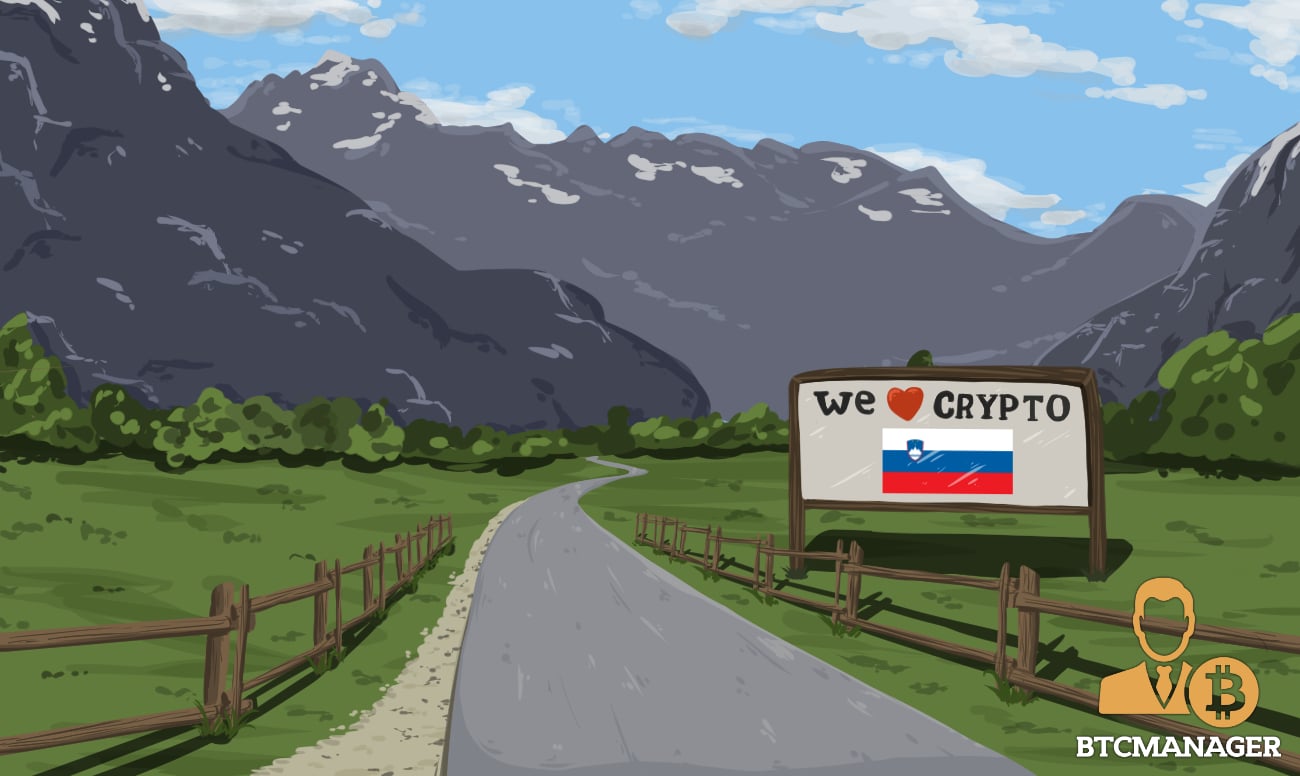 Slovenia's Ljubljana is reportedly on the path to become the world's first Bitcoin city. Spread over 250,000 square meters, the metropolis is home to over 450 pending crypto-merchant establishments. At least, this is the view of the AI commerce platform Eligma who is in the process of testing its cryptocurrency payment product EliPay. Slovenian Prime Minister Dr Miro Cerar visited Ljubljana to inaugurate the Beyond 4.0 international conference on the digitization of society and blockchain.
Prime Minister Buys Crypto Coffee
Local authorities gave the Prime Minister a tour of the city and before introducing him to the cryptocurrency payment system being developed by Eligma for stores in the region. Once fully operational, EliPay will allow BTC City's 21 million annual visitors to pay with digital currencies of various types.
The Eligma team first explained their product's functionality to Dr. Cerar who's staff then went on to purchase a cup of coffee from a local cafeteria. State Secretary Tadej Slapnik made the purchase in cryptocurrency using EliPay. An official press release issued by BTC City said,
"The development of BTC City into a Bitcoin City is an important step towards the realization of BTC's openness-oriented strategy, providing its customers and business partners with freedom and choice regarding their purchases with new forms of payment."
Bitcoin as a Payment Option
The city was originally founded as a location for warehouse companies to expand operations in 1954. In 1975, the company operating the warehouses became the largest goods and transport center in erstwhile Yugoslavia and changed its name to Blagovno Trgovinski Center. The name BTC City was born as an acronym for the city, which is three kilometers away from the Ljubljana's center town.
Ljubljana, Slovenia
(Source: CircularChange)
BTC City houses hundreds of shopping outlets as well as 70 bars and restaurants, 17 swimming pools, and an open market. The idea here is that incoming tourists  will not need to convert their fiat to local currency and could use EliPay instead. Whenever an individual shops or eats in BTC City, they would have the freedom of paying the merchant in ether cryptocurrency or fiat.
In case of the former, the merchant will generate a QR code of the bill with the amount in cryptocurrency. The user can open the payment application on their phone, scan the code and complete the transaction. Once the code is scanned, the payment is automatically deducted from the user's digital wallet. Reportedly, EliPay only supports bitcoin and Bitcoin Cash, but support for other cryptocurrencies is soon expected.
A Futuristic City
BTC City is also home to a mini-golf course, a waterpark with a spa, an entertainment center, a 3D cinema and Crystal Palace, the highest tower in Slovenia. The city has said that cryptocurrency adoption is only one of the many other technologies it wishes to pioneer.
BTC City's Crystal Palace
(Source: EuroICC)
In view of that statement, it is also creating a local ecosystem to become a pioneer in AI, machine learning, virtual reality, and augmented reality . The company said:
"The [crypto] company is converting BTC City into a Bitcoin City – the first of its kind in the world to provide its visitors, consumers and business partners with an ecosystem that will develop and integrate advanced technologies based on state-of-the-art approaches."