Bitcoin-Friendly Bank SEBA Expands to Nine More Countries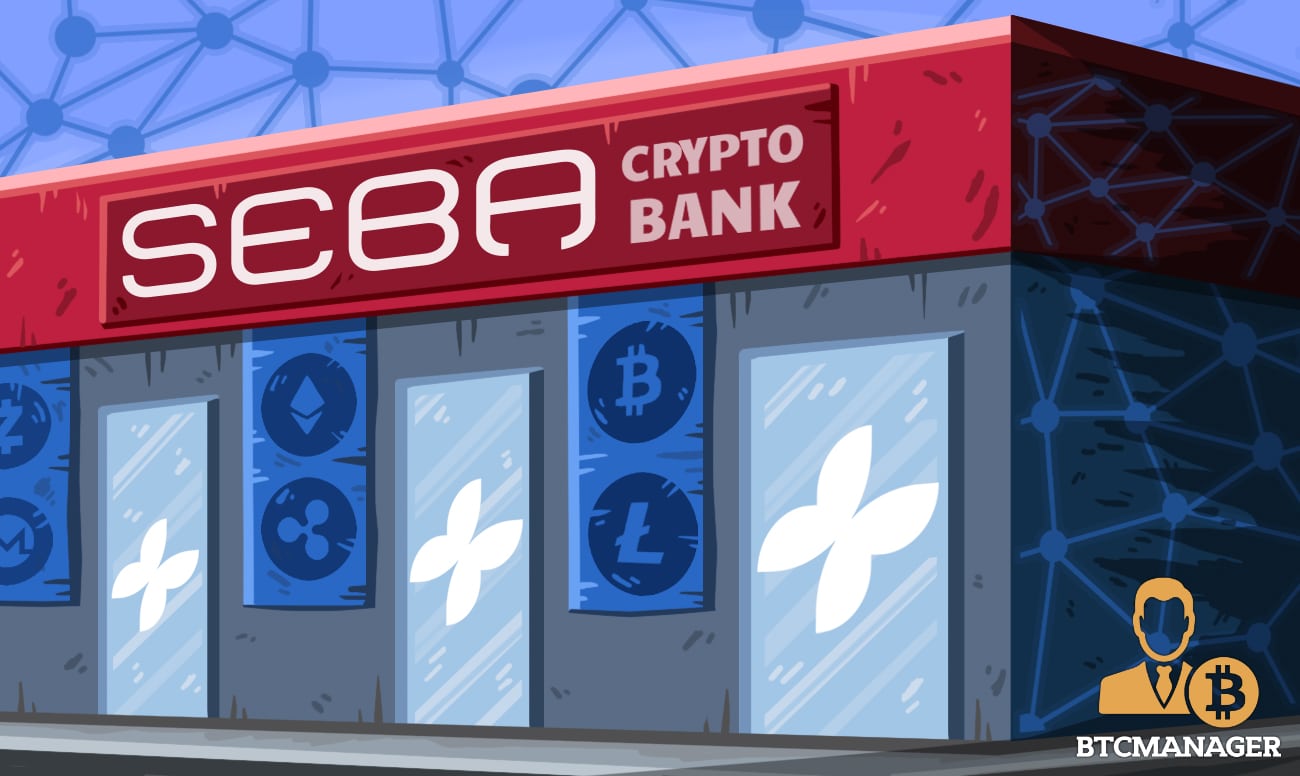 SEBA Bank AG, a Swiss-based, lender licensed by the nation's Financial Market Supervisory Authority (FINMA) to offer a range of traditional banking services as well as cryptoassets products to its clients, has now expanded its operations to nine new jurisdictions including Italy, Germany, and Singapore, among others, according to reports on December 12, 2019.
SEBA Crypto Offering sees Huge Growth 
Barely one month after launching its full suite of crypto-powered products aimed at bridging the gap between the traditional financial ecosystem and the cryptoverse, the innovative SEBA Bank AG has reached another significant milestone.
Per sources close to the development, SEBA has now expanded operations to nine new countries across the world, including Portugal, the Netherlands, Austria, Italy, Germany, France, Singapore, Hong Kong, and the United Kingdom. 
With SEBA now live in those new markets, the firm has made it clear that its doors are now open to institutional investors and enterprises in the regions interested in opening bank accounts with it and take advantage of its highly functional products and services.
At present, SEBA's product offerings include the SEBAwallet app, debit card and e-banking solution, which allows its clients to seamlessly convert cryptos into fiat, as well as other investment vehicles like stocks, foreign exchange, and bonds.
Commenting on its latest move, the crypto-friendly SEBA Bank noted that it remains focused on its mission to promote the rapid growth of decentralized finance (DeFi) and it's expansion to nine new markets is a significant leap in the right direction.
"More than 10 years after the creation of Bitcoin, there is still a significant gap between traditional banking and decentralized finance and SEBA is determined to bridge this wide gap."
Bitcoin Winning the Battle?
Since raising a whopping $103 million from several backers including Blac River Asset Management and Summer Capital, in a bid to fuel its mission to provide cutting edge banking solutions to crypto market participants, SEBA has not looked back.
As reported by BTCManager earlier in August 2019, SEBA Bank AG and Sygnum AG, became the first crypto-friendly banks to receive the banking and securities dealers' license from FINMA, establishing their status as one of the pacesetters in the global crypto industry.
"Today, SEBA sets a new standard as a licensed integrated lender bringing together the old and the new world. SEBA is a safe gateway between traditional banking and the cryptoassets market," declared the CEO of SEBA, Guido Buhler, at the time.
SEBA presently supports a handful of established cryptos, including bitcoin (BTC), ether (ETH), Stellar (XLM), litecoin (LTC) and ether classic (ETC).